Below is the working photo of oil sludge separation system at site, they install the complete unit under the awning to proof the sunshine, rain, snow. The most essential component is 3 phase separation modular, which consist of below equipments: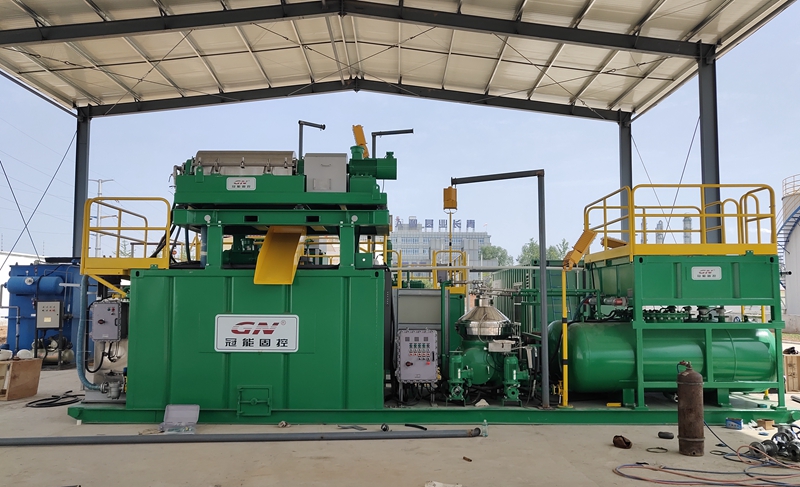 1) 2 phase decanter centrifuge to separate solids from fluids, to make it easily separation, the operator can add chemicals to the static mixer through chemical dosing system and then to centrifuge feed tube, the chemicals will accumulate the solids size for easier separation by decanter centrifuge.
2) The fluids discharged from decanter centrifuge will flow to a intermediate tank, then a small diaphragm pump will pump the mixture fluids to a disc centrifuge to separate the oil from water. The clean fluids will flow to a oil tank for temporary storage, once it reach the limit level, the oil pump will pump to a big storage tank automatically. The water will pump also be pump to a water storage tank automatically when reach the level limit.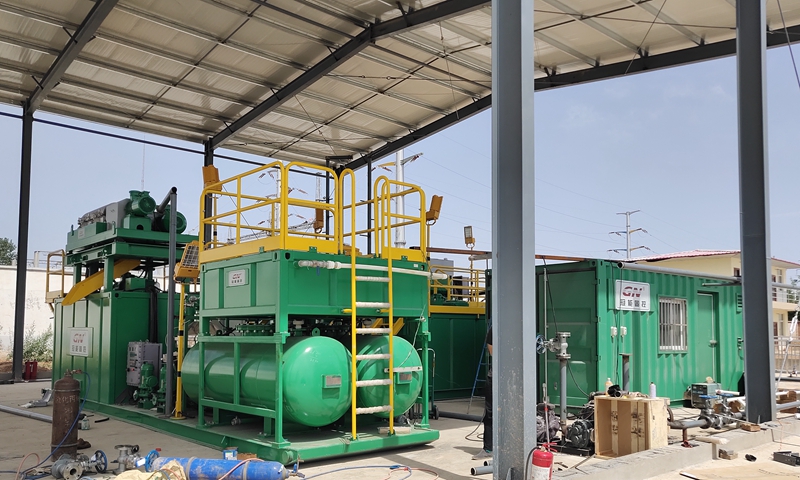 3) By adding proper chemicals, the recovered oil BS & W below 3%,the discharged solids with oil content can be treated to 1% o 2%. The recovery water with oil content below 1000 ppmv, if the client need it to be below 30 ppm, we need to use further oil water separator after 3 phase centrifuge also by working with proper chemicals.
4) All the equipments, liquid level meter, intermediate tank, lightings, are installed on the same skid for convenient transportation and operation. Proper lifting points are provided on the four corners of the skid.
The other modular including oil sludge transfer modular ( vacuum pump), pre mixing modular, shale shaker modular, dewatering unit modular. We can sell the complete set oil sludge treatment system or by separate modular according to different oil sludge conditions.