We shipped a repeat order to Russia client this week for several units of shale shakers, Russia market is one of our best market among over 70 countries in the world, the best seller is shale shaker, mud cleaner, shaker screens, decanter centrifuge, vertical cuttings dryer. Most of the shale shakers are used for oil & gas drilling industry.
Shale shaker technical specification: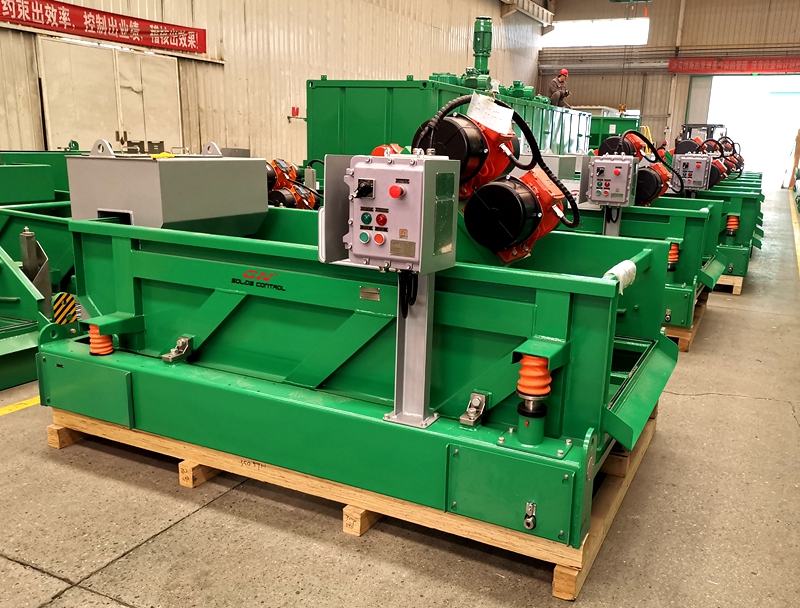 1) GN solids control has different models with different treating capacity for option, we have 2 panel shale shaker, 3 panel shale shaker, 4 panel shale shaker and double deck shale shaker, all of the shale shaker installed with composite material frame shaker screens, the total screen effective area with different treating capacity.
2) Normally we produce linear motion shale shaker, if required by client, we will make dual motion shale shaker, which with linear motion and progressive elliptical motion shale shaker.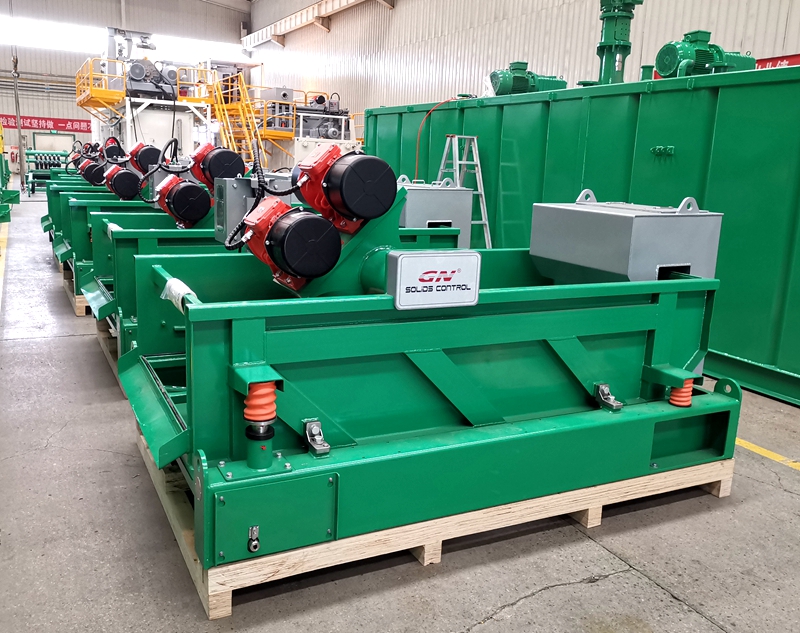 3) The shaker deck is made of carbon steel material, and the deck bottom is made of stainless steel 304 material for better strength, better abrasion resistance, this component is fluids touch part. For special requirement, we can also make the whole shaker deck with vibration beam with stainless steel material, the mounting skid is made by high grade structure steel.
When install the desander, desilter frame on top of the shale shaker, the 3 in 1 combination unit will be called as mud cleaner. With different qty desander cone and desilter cone, the treating capacity is different. We have 500gpm, 1000gpm, 1500gpm treating capacity for option.
4) The shale shaker and mud cleaner adopted with same dimension shaker screens, which are also interhchangeable with world's famous brand shale shaker. Except for OEM screens, we also produce replacement shaker screens for other brand shale shaker.
If you are interested in shale shakers and mud cleaner, pls contact with GN solids control.