Recently GN shipped one set of water based drilling cuttings disposal system to Africa, firstly the client use water based drilling cuttings treatment system to treat the drilling waste firstly, to reduce the moisture of the discharged cuttings as much as possible, so the user can use less lime and absorber material and save the cost to reach better solidification result. The working principal of the cuttings solidification unit is to use lime and absorber to mix the drilling cuttings and prevent the waste from leakage to the environment, and safe for landfill and other construction works.
The solidification unit configuration is as below: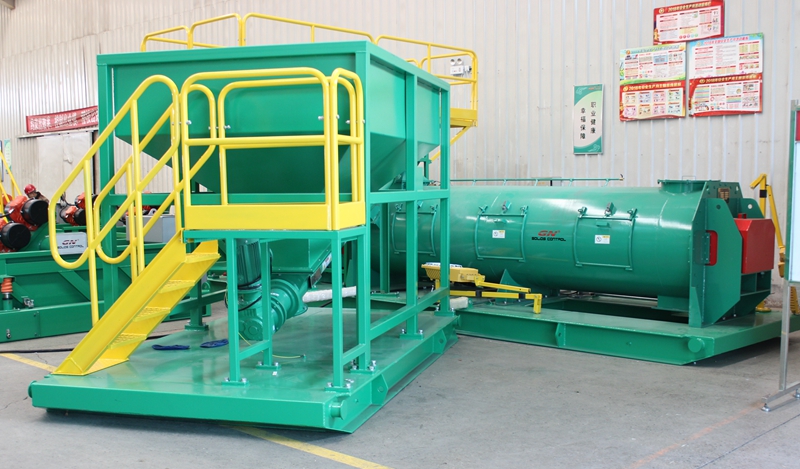 Installed one 2 separate skid for flexible operation, one skid is drilling cuttings collection hopper to receive the water based drilling cuttings and transferred by screw conveyor to solidification mixing skid; the other skid is solidification mixing unit including lime storage box, absorber storage box, with 2 auger to transfer the material to high shear mixer, the materials are mixed by high shear mixer and transfer to the solids discharged port, the hazardous waste are locked into the discharged solids, so that it can be safe to the environment.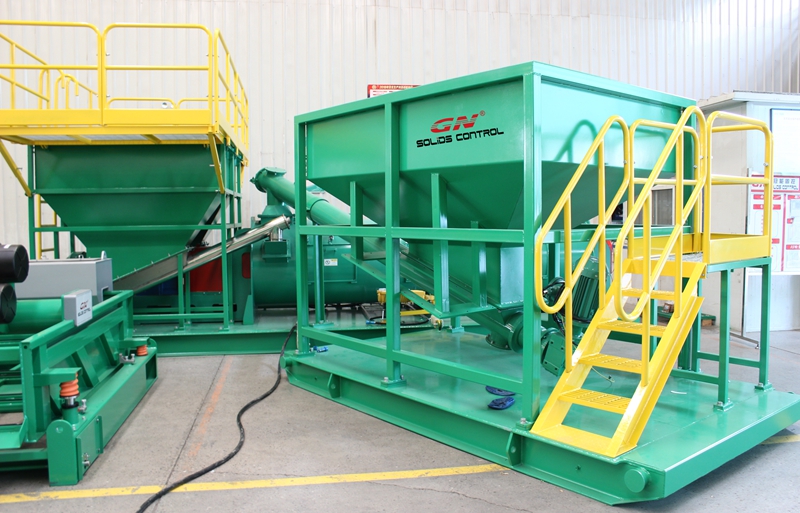 High G drying shaker is a 4 panel screen shale shaker, the shaker screens installed is composite material frame shaker screens, 2 nos of 1.94KW vibration motor provide high G force up to 8.0G, the hopper type buffer box to receive the drilling cuttings from the auger discharge port.
VFD decanter centrifuge to separate the fine solids from the drilling waste, if necessary, flocculants should be added to increase the separation performance, the fluids will be more clear, and the discharged solids is much drier. The max speed is up to 3900rpm, max G force is 3063G, the typical speed is 3200rpm, the typical G force is 2062G.