Several units of drilling fluids treatment high speed decanter centrifuge are shipped to Russia clients recently, this is repeat order again, their previous purchasing including shale shaker, mud cleaner, centrifugal degasser, middle speed decanter centrifuge, high speed decanter centrifuge.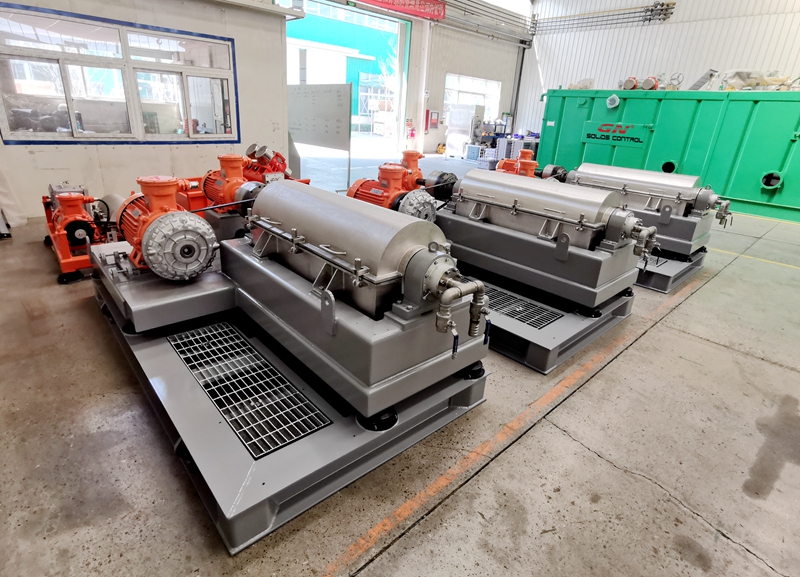 The high speed decanter centrifuge is widely used to treat drilling fluids, drilling waste, oil sludge, construction slurry, industrial waste water and other sludge. The mechanical separation cut point is 2 ~5 microns, according to different client's requirement, chemical dosing system can be used with decanter centrifuge, to increase the separation performance of the decanter centrifuge, the separation cut point is up to 1 microns. The centrifuge bowl is made of duplex stainless steel and the other components are made of stainless steel 316L, the bowl collection box is made of SS304, the screw is also made of SS304 by heat treatment, the screw propeller is protected by tungsten carbide tiles for longer working life, all the fluids touch parts are corrosion resistance which can be used to treat corrosive slurry. All the wearable parts are protected by tungsten alloy, like fluids distribution port, solids discharge port, screw propeller. The decanter centrifuge can be installed on the telescopic skid or mud tank based on different applications.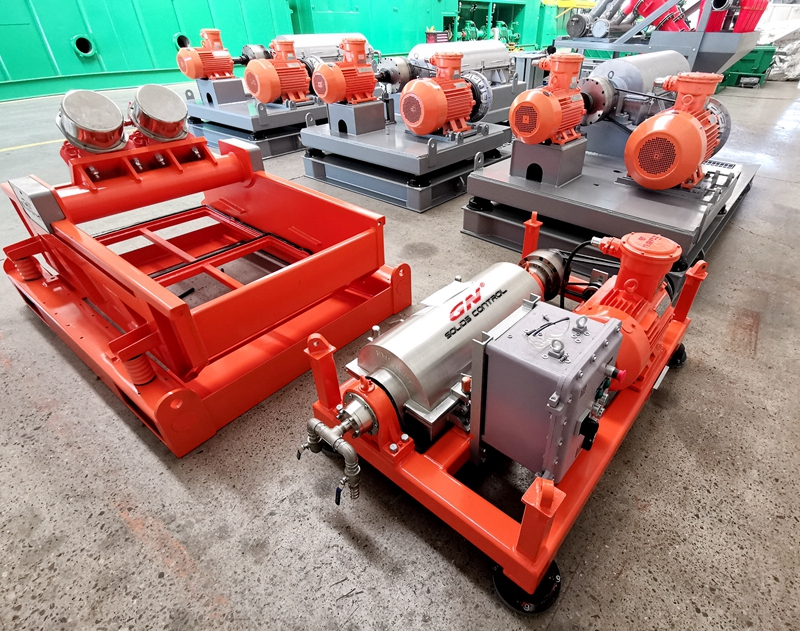 When used for drilling waste management system and oil sludge treatment system, the decanter centrifuge should be drived by VFD control panel. The main motor inverter, back drive motor inverter and pump inverter are all from world famous brand and installed within the positive pressurized VFD control panel. We can provide ATEX, IEC EX and CNEX according to different applications. The international famous brand HMI with touch screens for convenient operation, the user can adjust the differential speed, main speed convenient to get different separation result.
If you need decanter centrifuge for drilling fluids treatment, pls contact with GN solids control.