This week GN solids control shipped one set of 1000gpm mud recycling system for trenchless project in India, this is for our old client who ever bought our 500gpm HDD mud recycling system several years ago and he is satisfied with the performance and working life of our mud system, so this year for their new HDD machine, they decided to use GN brand mud recycling system again.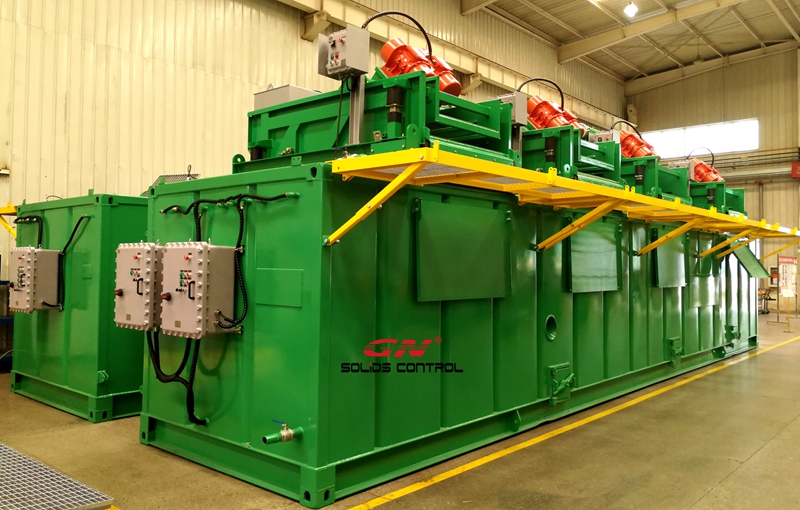 The technical configuration is as below:
1)    2 units of double deck shale shaker GNZS706F for coarse solids separation
2)    GNZS703F-2S desander with 2 ea of 10 inch desander cone, the separation cut point is 75 microns.
3)    GNZS703F-12N desilter with 12 ea of 4 inch desilter cone, the separation cut point is 25 microns,  this is a three phase cleaning mud recycling system, especially for big trenchless project, the 3 phase cleaning system can clean and recycle the drilling fluids better than 2 phase cleaning system, even though the 2 phase cleaning system with cheaper price, compact design, but the 3 phase cleaning system is with higher price, better performance. GN solids control always provide customized design mud cleaning system for our clients.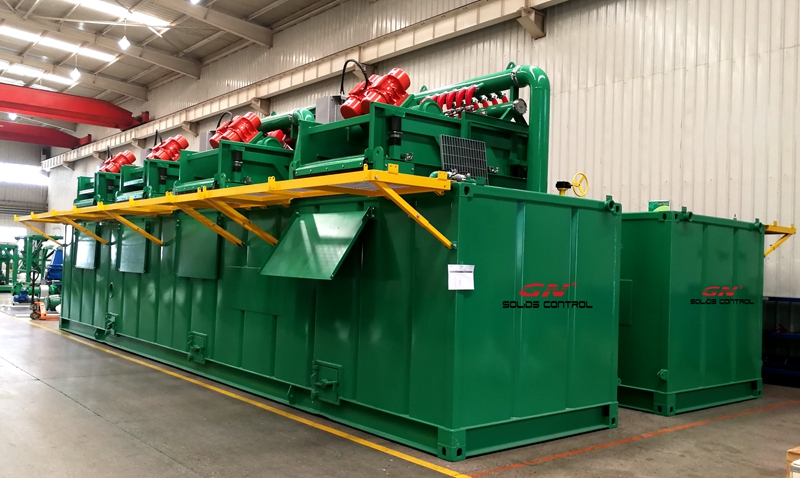 Sometimes we will combine the bottom shale shaker, desander cone, desilter cone 3 in 1 as mud cleaner, this is to save place on the mud tank, and save money for the client, but the separare desander with bottom shaker and separate desilter with bottom shaker will separate the solids better.
4)    3 units of 40 ft container size mud tank, 1 as mud cleaning tank, 1 as mud storage tank, 1 as mud mixing tank, complete with centrifugal pump, mixing hopper, mud agitator, mud gun, mud tank handrails, walkways, clean gate, man hole, valves, etc.
Welcome to contact with GN sales engineer for customized solution of HDD mud recycling system.