One unit of 5m3/h oil sludge separation system is ready for shipment recently, the model is GNOST-05A. we also have GNOST-01A with 1 m3/h treating capacity, GNOST-15A with 15m3/h treating capacity for option.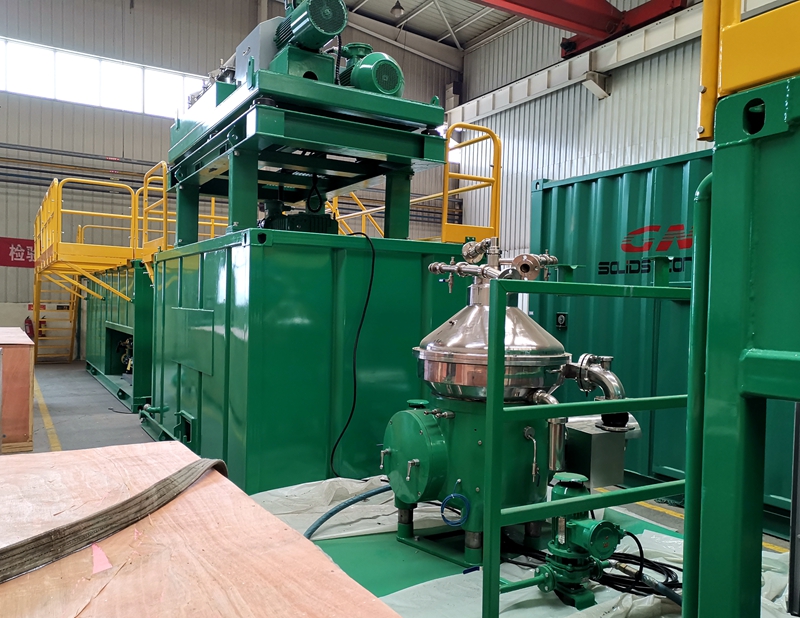 As the most professional solids liquid separation equipments manufacturer in China, GN solids control can design and produce drilling mud solids control system, drilling cuttings treatment system, oil sludge treatment system, shaker screens. The oil sludge separation system can be used for refinery crude oil tank bottom cleaning sludge treatment, oilfield waste oil sludge treatment, oil contaminated earth and all other types of oil sludge.
The oil sludge separation system technical configuration is as below: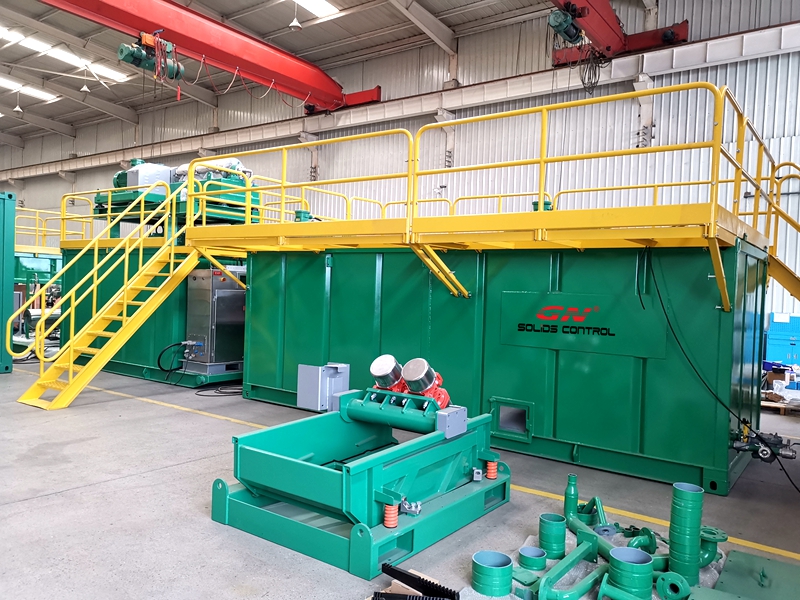 1) Sludge vacuum pump: this is a 100% air operation pump, no need electricity power supply. It has option for automatic and manual operation, the transfer rate could be 10m3/h, 20 m3/h and 40 m3/h. The max suction distance is up to 500m, and the max discharge distance is up to 1000m.
2) The shale shaker with internal spray system and cover to prevent the oil sludge from splashing to separate the coarse solids from the oil sludge, the shaker screen opening is 1mm or 2mm, the purpose is to protect the centrifuge screw.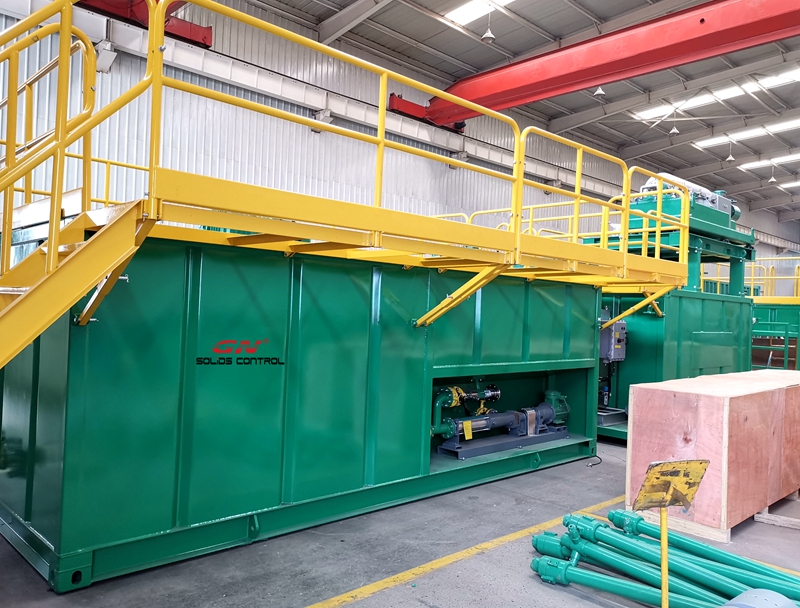 3) The VFD decanter centrifuge to separate the fine solids from the oil sludge by working with chemical dosing system. The reason to use chemical jetting is to help the centrifuge to separate the oil from the solids more clean.
4) The 3 phase centrifuge to separate the oil from water, the oil is recovered by the refinery and the water is put into the circulation system. The decanter centrifuge should separate the fine solids as much as possible, otherwise it will block the 3 phase centrifuge.
If you need more information of oil sludge separation system, pls contact with GN solids control.