Recently we got repeat order for big bowl decanter centrifuge for TBM slurry dewatering in Singapore. The full package dewatering system with specification is as below: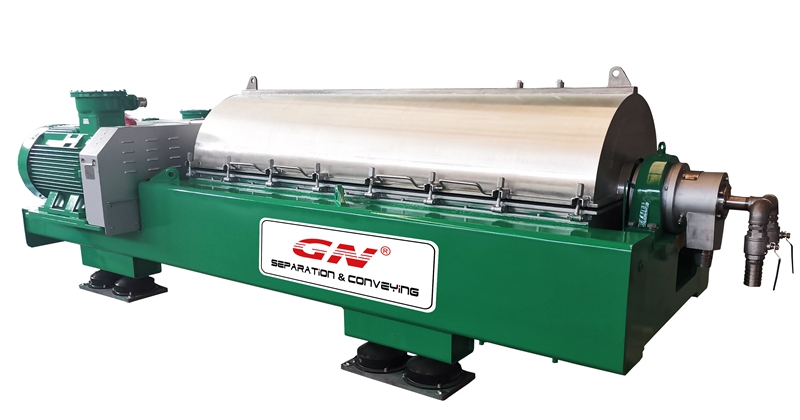 1 unit of GNLW553C-VFD decanter centrifuge, non explosion proof motor and VFD control panel, with 22 inch bowl diameter, 71 inch bowl length, max ( design) speed is 3000rpm, typical bowl speed is 0 ~ 2500rpm, max G force is 2719G, typical G force is 0 ~1888G, separation cut point is 2~ 5 microns, differential speed is 0 ~45rpm, gearbox torque is 12000 N.M., gear box ration is 35:1, the main motor is 90KW, back drive motor is 37KW, pump motor is 22KW, the VFD control panel is positive pressurized control panel with PLC smart control, HMI touch screen.
The big bowl decanter centrifuge is installed on the catch tank and fitted into 20ft container with dewatering unit for water/ sun proof and convenient transportation. The user is satisfied with the previous ordered equipment performance and this is their repeat order for same project.
The Netzsch brand screw pump as decanter centrifuge feeding pump for continuously working to transfer the slurry to decanter centrifuge.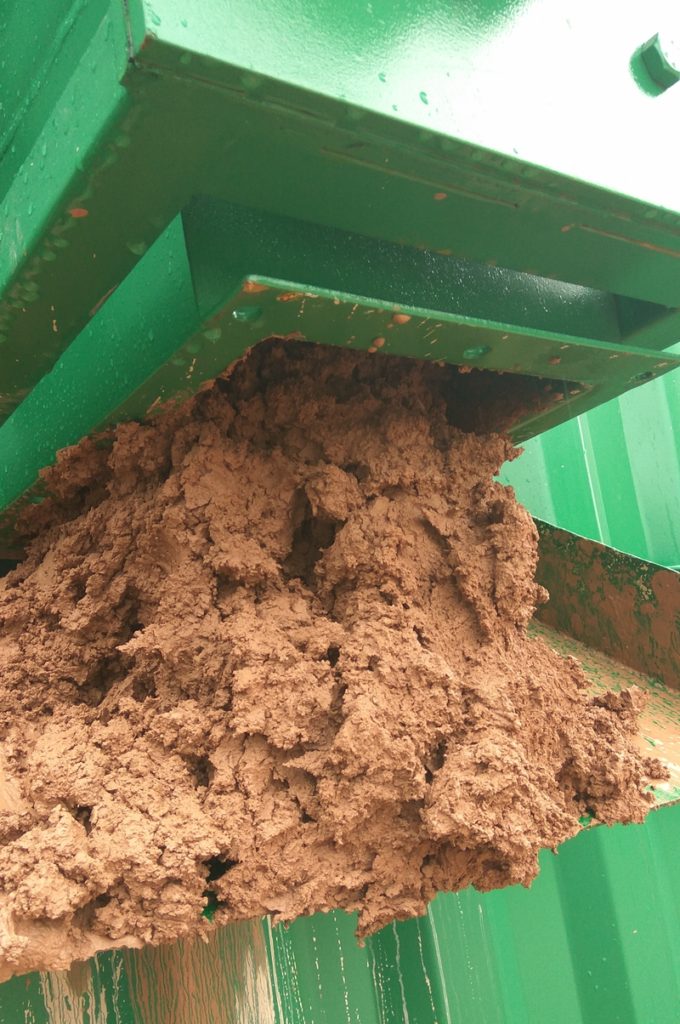 The features of GN big bow decanter centrifuge:
Duplex stainless steel 2205 material bowl material, the other components of the bowl cone is made of SS316L. The screw is made of SS304 by casting, the screw propeller is protected by tungsten carbide tiles which is repairable, the open screw propeller design increase the treating efficiency, the solids discharge port and fluids distribution port is protected by tungsten carbide alloy.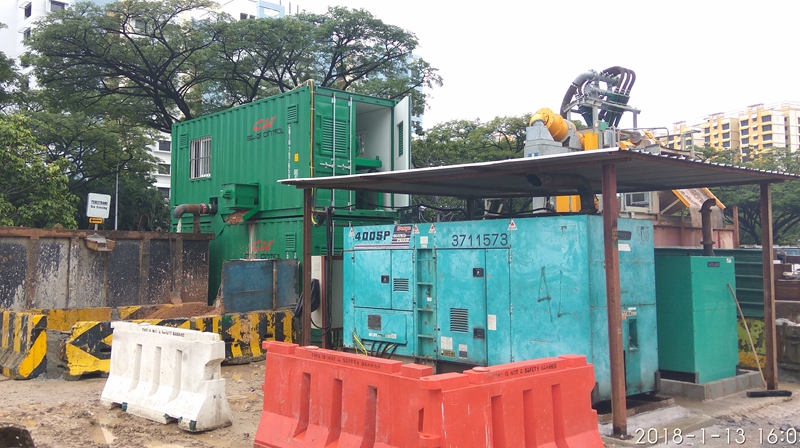 The dewatering centrifuge package is customized design for client's special requirement, not standard design, we can provide customized design for other client's requirement. The solids discharged from GN dewatering centrifuge is used to make construction bricks, the recycled water is used for TBM machine cooling.