As the professional manufacturer of containerized drilling waste management system in China, GN solids control recently shipped 2 units of drilling waste management system to Russia clients for their repeat order. This is our standard containerized drilling waste management system for Russia area with cold weather in China.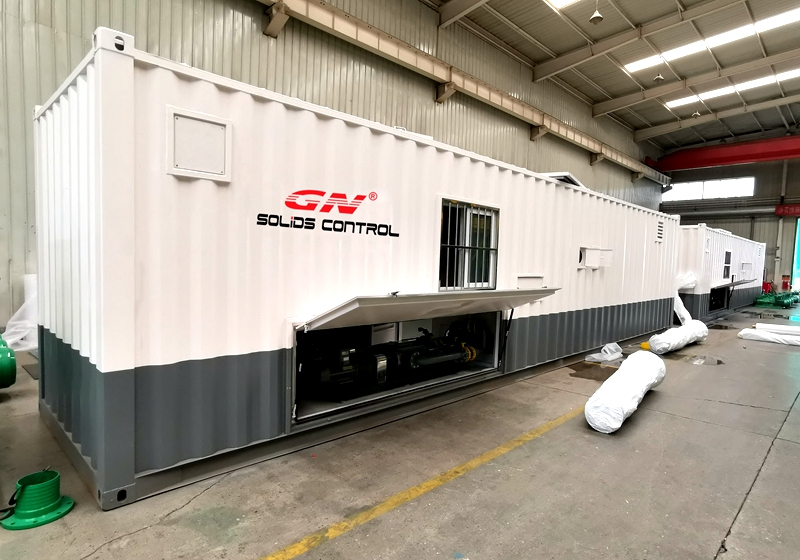 For the clients in other countries with normal temperature, GNCM-40A drilling waste management system is the most popular model, the configuration is as below:
1 unit of rated speed vertical cuttings dryer installed on the skid, 1 unit of VFD decanter centrifuge installed on the telescopic skid, 1 unit of feeding pump installed on the skid, intermediate tank on the skid for storage of the vertical cutting dryer discharged fluids, and the feed pump will feed the fluids from the intermediate tank to the decanter centrifuge for further treatment, all the equipments are installed on one skid for convenient transportation.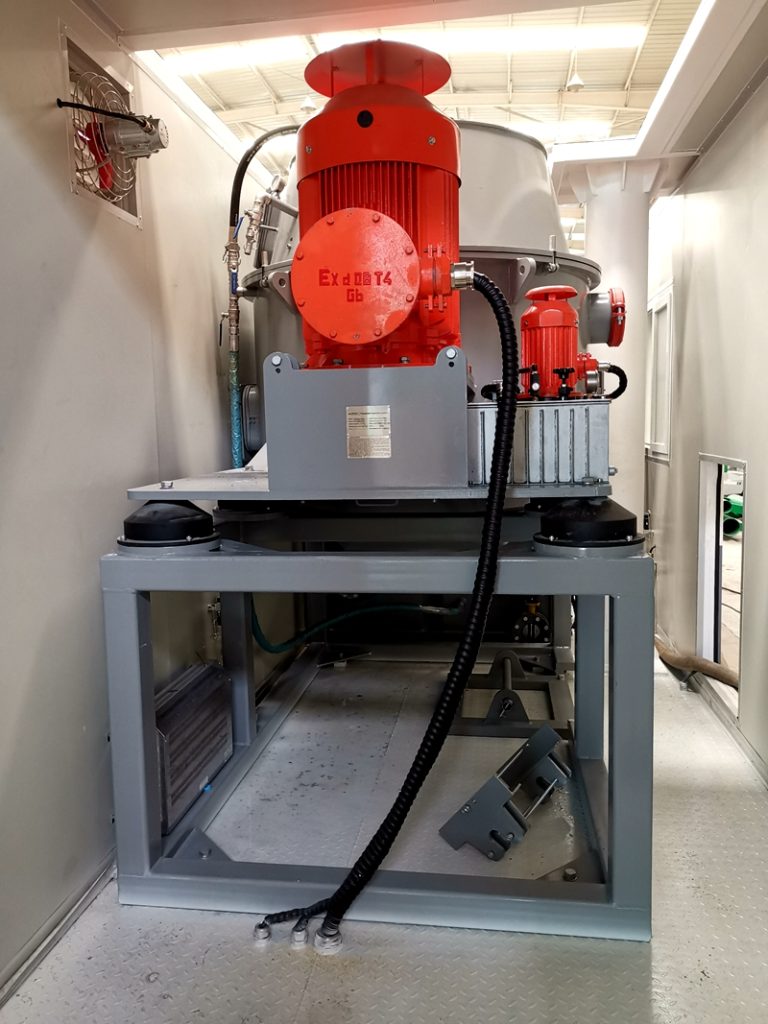 The containerized drilling waste management system is with similar configuration, just considering the low operation temperature in Russia, we use a standard 40ft container to ensure all the equipments working in warm area, otherwise the user has to stop working during the long winter.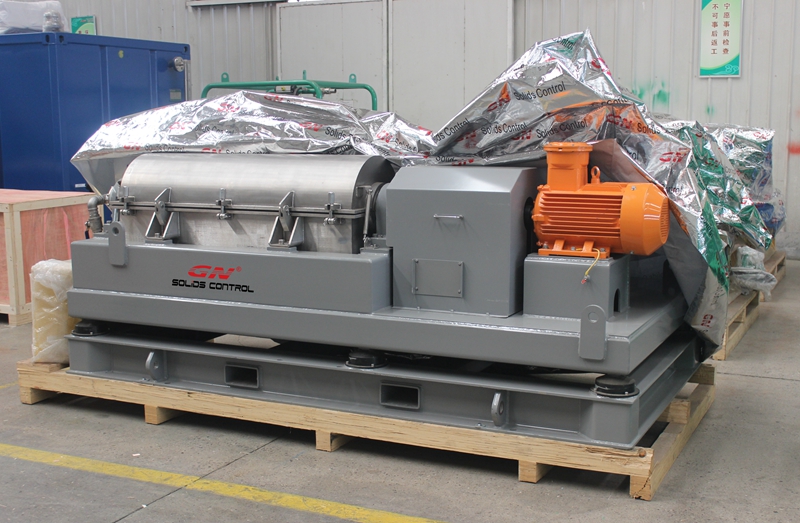 The screw conveyor is used to transfer the discharged solids from the vertical G dryer discharge port to cuttings collection box. Also there is skip to collect the discharged solids from decanter centrifuge. The screw conveyor also collect the drilling cuttings from the shale shaker and transfer the drilling cuttings to the vertical cuttings dryer. The length of the screw conveyor is customized according to the rig site layout, the standard length for each section is 12ft, we have option for 1 section, 2 sections, 3 sections and 4 sections. We can also make customized length accordingly.
For more information, pls contact with GN solids control sales engineer.