I don't agree with that who say drilling cuttings are good for drilling fluids, he doesn't realize the dangers of drilling cuttings to drilling fluids. The phenomenon that drilling cuttings increase the solids content of the drilling fluid will not be discovered very soon. The occurrence of this hazard has a certain process, so the increase in cost will not appear soon. I think that the cuttings will increase drilling costs, damage the reservoir, and increase the cost of drilling fluids treatment. During the drilling process, the solid phase in the drilling fluids is disposed of by the surface solids control system, after adding appropriate additives to make the drilling fluids meet the required performance specification, it is pumped into the well again, which is the meaning of the solids control system.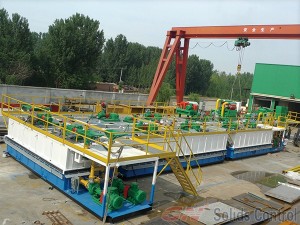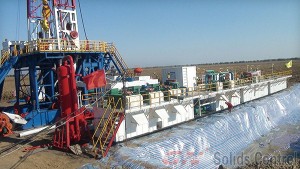 Shale shaker is the first phase solids cleaning equipment to separate big drilling cuttings, according to the drilling depth and required mud treatment capacity, the user can use 2 units shale shaker, 3 units shale shaker or 4 units shale shaker for option. The desander cone is the second phase cleaning equipment to separate solids size bigger than 45 microns, the desilter cone is the third phase cleaning equipment to separate solids size bigger than 25 microns. The user can use separate desander, desilter which without bottom shaker, or desander , desilter with separate mini bottom shaker, or mud cleaner with desander cone, desilter cone and bottom shale shaker 3 in 1, the discharged drilling cuttings will be much drier and drilling waste volume can be reduced.
Decanter centrifuge is the fourth phase cleaning equipment, the separation cut point is 2~5 microns.
The good solids control equipments can reduce drilling waste and recovery more drilling fluids, if you have any requirements of solids control equipments, pls contact with GN solids control.