GN Solids Control is the first private company who develop vertical cuttings dryer, to compete with USA/ Europe verti-G dryer brand. Like Swaco verti-G dryer, CSI verti-G dryer and NOV brandt Vertical cuttings dryer. After 3 to 5 years, GN Solids Control have upgrade the vertical cuttings dryer to 4th generation dryer with better performance and different model size for different projects requirements.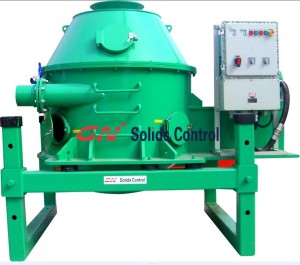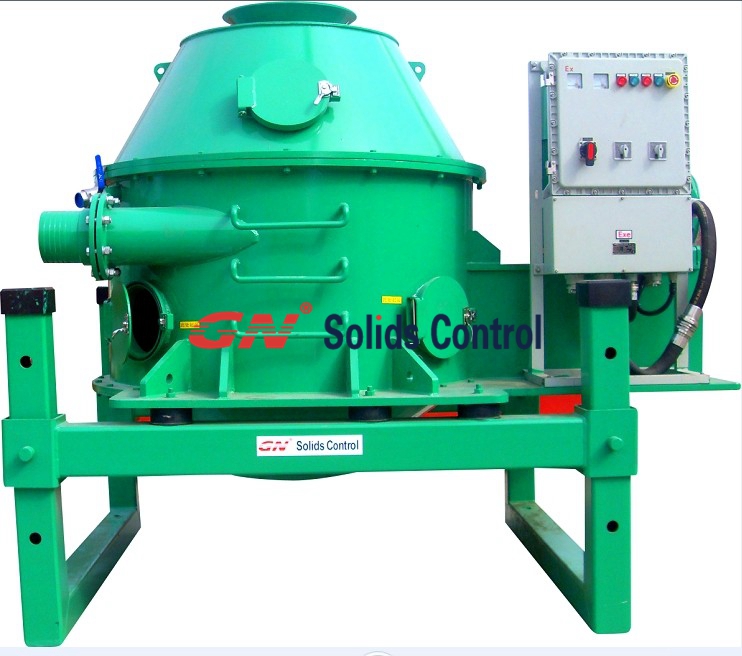 GNCD930D Vertical cuttings dryer is the GN 4th generation vertical cuttings dryer with 20-30tons/h treating capacity, 900mm in diameter. The different jobsite see below:
Video: GN vertical cuttings dryer with GN premium centrifuge in Cyprus.
This customer is from Cyprus who just start the business to treat the oil drilling sludge from offshore platform. The oil drilling sludge is a mixing of crude oil, drilling cuttings / drilling waste from shale shaker, desander desilter etc. The customer use screw conveyor from GN solids control to transfer the oil sludge to vertical cuttings dryer and then go to centrifuge, the working performance really make the customer happy. After they use GN solids control equipment, this customer come to China to check about the factory and office of GN, which close to Beijing International airport. After check GN factory, the customer are considering to buy more centrifuge & vertical cuttings dryer for their own use and resell it in local market.
Video: GN drilling waste management system for Shell in Sichuan, China
Shell is very critical about the equipment quality and commissioning time at jobsite. Before Shell use GN vertical cuttings dryer, Shell already tried other brand vertical cuttings dryer, including CSI dryer and also other China brand vertical cuttings dryer, the performance is not that satisfactory. Then, Shell buy one set vertical cuttings dryer and one set centrifuge from GN Solids Control and arrange GN people to do the commissioning. GN engineer only takes one day and one night, the solids control equipment can working well at the jobsite. The working performance, the dryness of cuttings (OOC = oil on cuttings) is below to 2.9%. These results really make Shell happy. Now, we are talking about more business with Shell, and they are trying to buy more centrifuge and vertical cuttings dryer this year.
At the beginning of this year, GN develop the 1200rpm high speed dryer with better performance. If you are in need of this equipment, pls contact us freely.
Related Arciels: