The decanter centrifuge for oil sludge treatment system produced by GN solids control is shipped to Brunei recently. For different treating capacity requirement, we have different models for option.
GNLW224EP-VFD decanter centrifuge is used for 1m3/h oil sludge separation system, GNLW363C-VFD decanter centrifuge is used for 5 m3/h oil sludge separation system, GNLW553C-VFD decanter centrifuge is used for 15 m3/h oil sludge separation system.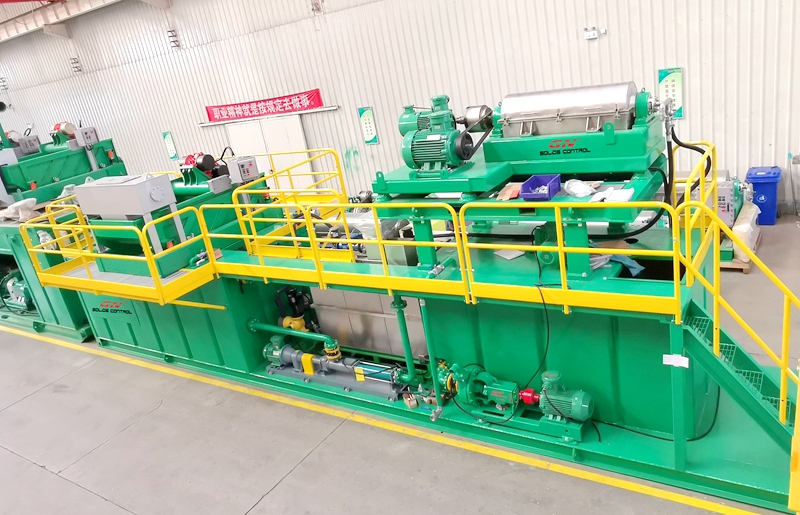 The working process is as below:
The vacuum pump pick up the oil sludge from the waste pit to pre-mixing tank, the chemical or water or diesel oil will be added in this process and the mud agitator is agitating to mix them evenly, the submersible slurry pump will transfer the oil sludge to shale shaker to separate the coarse solids from the oil sludge, then the fluids will drop down into the mud tank, the screw pump will transfer the fluids to decanter centrifuge, by adding proper chemicals to improve the separation performance. The fluids from decanter centrifuge will drop into the buffer tank, then flow to vertical centrifuge to separate oil and water. The oil and water will be recovered into storage tank.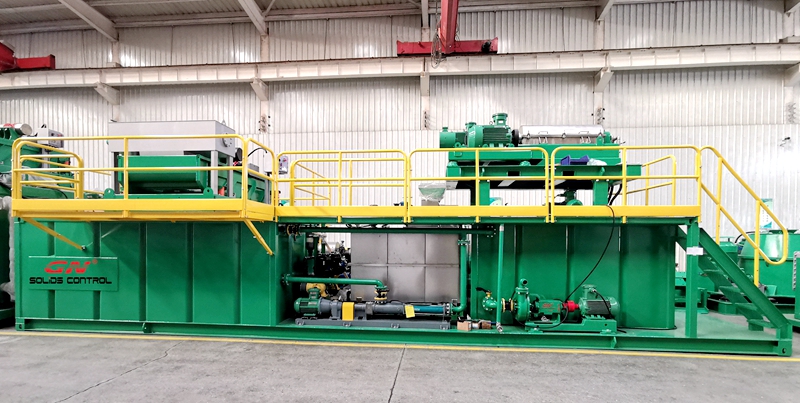 The features of GN decanter centrifuge:
1) Centrifuge bowl is made of duplex stainless steel 2205 for longer working life.
2) The bearing is SKF bearing for stable working
3) The screw is made of stainless steel by heat treatment, the opening screw propeller to increase the treating capacity and improve the separation performance
4) The collection box is made of SS304 for better corrosion resistance.
5) The screw propeller is protected by tungsten carbide tiles, the solids discharge port and fluids distribution port is protected by tungsten carbide alloy. All of these protection is replaceable when damaged.
If you are interested in oil sludge treatment decanter centrifuge, pls contact with GN freely.