Recently we shipped solids vacuum pump to Africa client, the model is portable design GNSP-10B vacuum pump, it is the most popular model because of its compact design, it is easily to be installed and put into the oil tank and other tanks, GN vacuum pump can be also disassembled easily to be installed in the tank bottom and assembly again in the tank.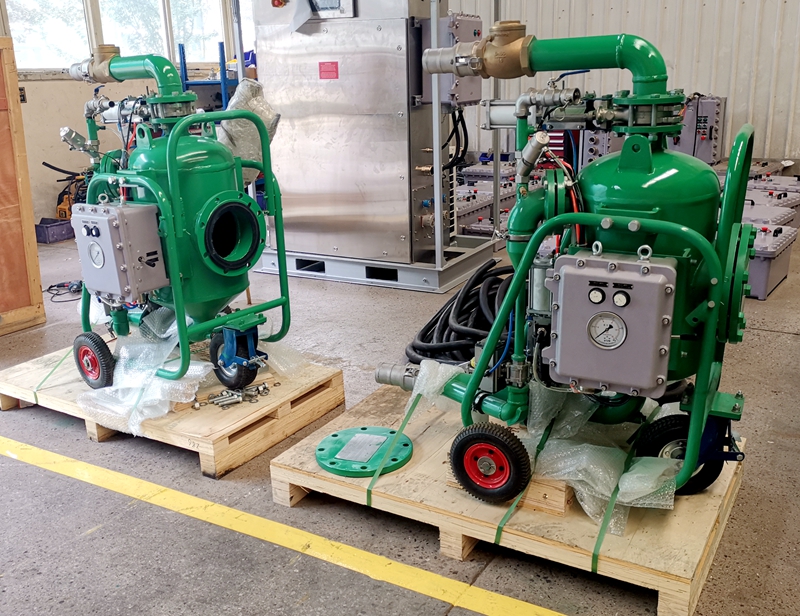 The solids vacuum pump can be used to transfer not only sludge, but also for animal waste, oil sludge, drilling waste, drilling fluids, chemicals, sand, oil contaminated soils, dredging sludge, mining slurry, waste water, cements and other powder materials.
It is 100% air operation pump without electricity power supply,
The client only need to prepare the suction pipe, discharge pipe and the air compressor.
The air supply demand and pressure required is as below:
For GNSP-40B, 17m3/min( 600CFM) , 80 ~114 PSI
For GNSP-20B, 8m3/min( 280CFM), 80 ~100 PSI
For GNSP-10B, 4.3m3/min(150CFM), 80 ~100 PSI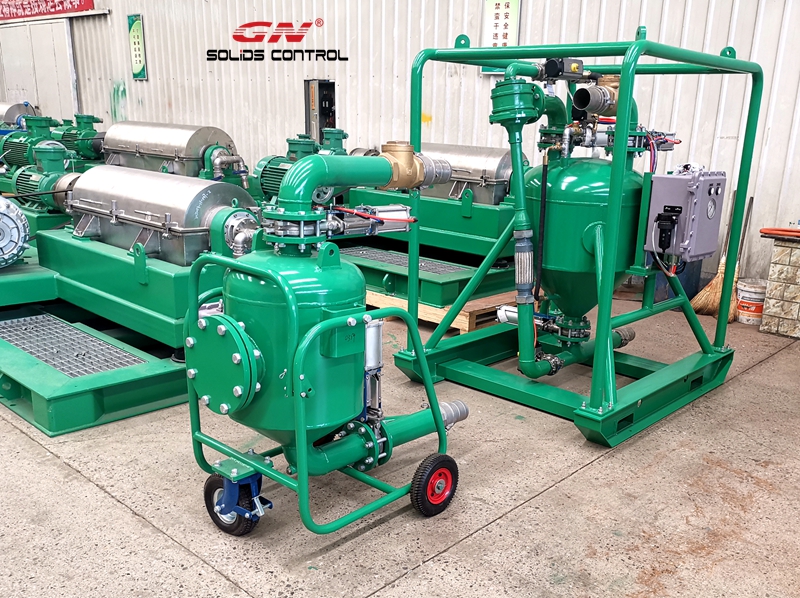 Why use GN solids vacuum pump instead of other pumps?
1) GN solids vacuum pump is air operation, no need electricity power, it is suitable for the area without electricity and hazardous area.
2) The max solids size is 75mm for GNSP40B and 50mm for GNSP-20B & GNSP10B, it is suitable to transfer the big solids without filter required.
3) Compact design, GNSP10B & GNSP20B are both made as portable structure, GNSP40B is also designed for easy transportation.
4) Powerful suction and discharge, the suction distance is up to 50m, the discharge distance ( horizontal) is up to 500m for GNSP-20B & GNSP10B, the discharge distance is up to 1000m for GNSP40B. The vertical lift height depends on the material, we will send the standard question list to know all the information and judge the possibility to use the vacuum pump.