Recently GN solids control shipped one set of trailer mounted mud tank system to Africa for water well drilling, we also had sold such trailer mounted mud tank in Indonesia, which is one of our most important market.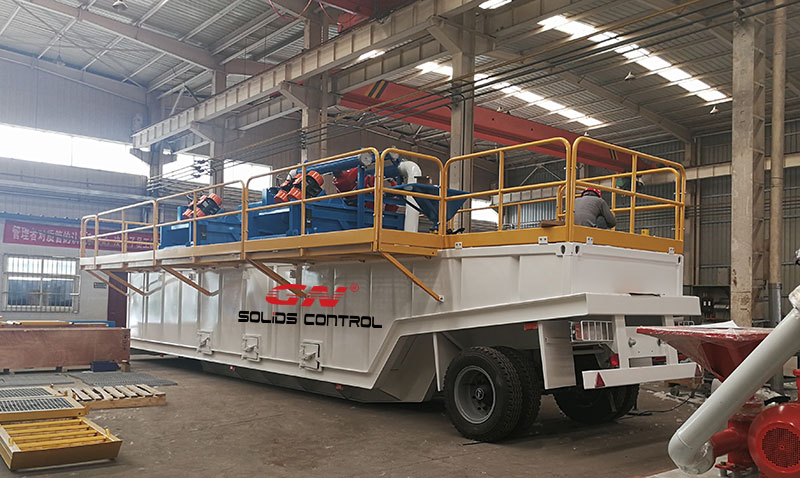 Before GN ever made trailer mounted mud tank in a different way, which is put the skid mounted mud tank onto a containerized trailer for convenient movement from one site to another. The mud tank and trailer is connected by special locks, you can remove the trailer once you need to put the mud tank on the skid.  By this way, the production cost is very high, and the total height of the mud tank is very high, you have to remove the solids control equipments ( like shale shaker, mud cleaner) during transportation.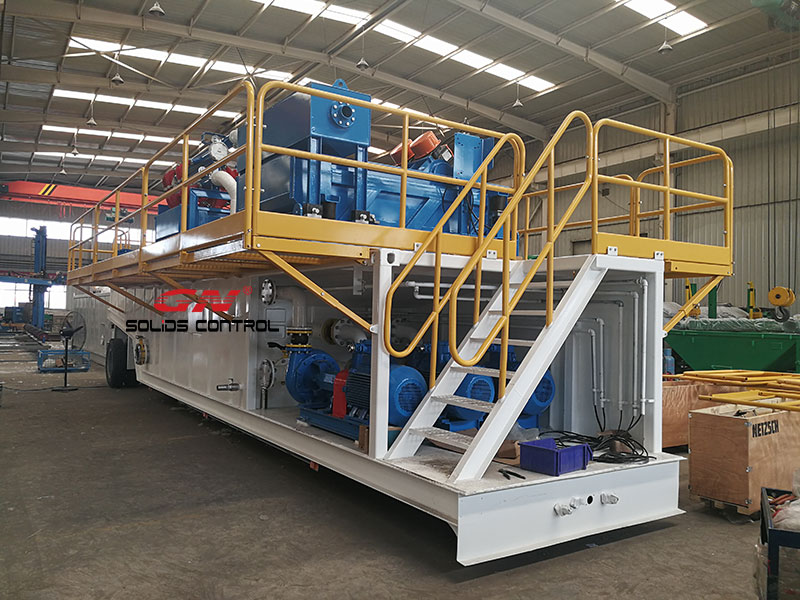 The new design trailer mounted mud tank is with 4 tyres at the end of the trailer, each side with 2 tyres, the mud tank and trailer is welding together as an integral part. The stairs is installed on the trailer, the mud tank height is according to the land transportation rule in different countries. The shale shaker will not be removed during transportation, the mud cleaner could be removed if the total height over the road permit, for convenient transportation, it might not be removed and installed on the mud tank.
The trailer mounted mud tank will also include mud agitator, mud pipelines, valves, lighting system, electric control system, handrails, stairs, walkways, shale shaker,etc.
Another type movement convenient design is hydraulic lifting system, the mud tank is lifted by hydraulic drive system, and the trailer return back under the mud tank, then take back the hydraulic lifting legs, without using a crane, the mud tank can be transported to another site conveniently.
Welcome to inquiry GN solids control.