This week GN solids control shipped one set of 1000HP rig solids control system to Romania.
The technical specs are as below:


5 sets of container sized mud tanks, with safety guard handrails, walkways, stairs, valves, flexible connection.
3 units of shale shaker
1 unit of mud cleaner
1 unit of vacuum degasser
2 units of desander desilter feeding pump
2 units of mixing pump
2 sets of mixing hopper
20 units of mud agitator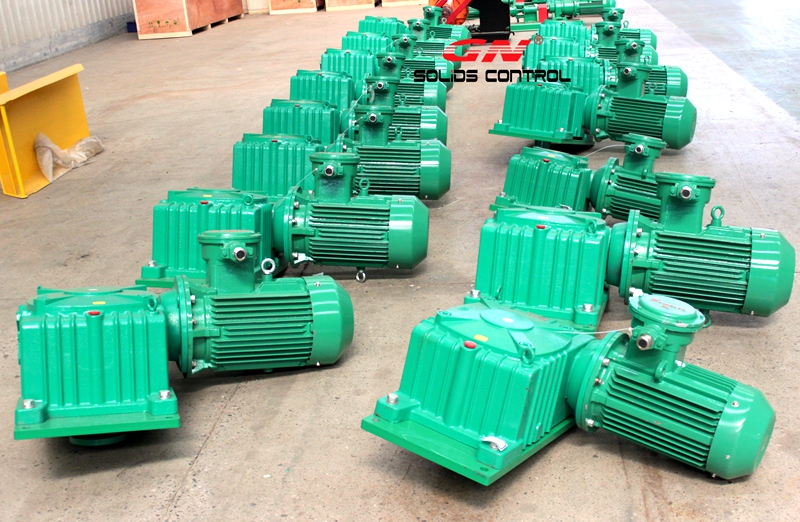 1 set of ATEX, CE certified electric control system to control all the motors in the solids control system, and explosion proof cables, gland, starters, motors
The mixing pump, charging pump, feeding pump all with the same model centrifugal pump, all the spare parts are replaceable with Mission Magnum pump.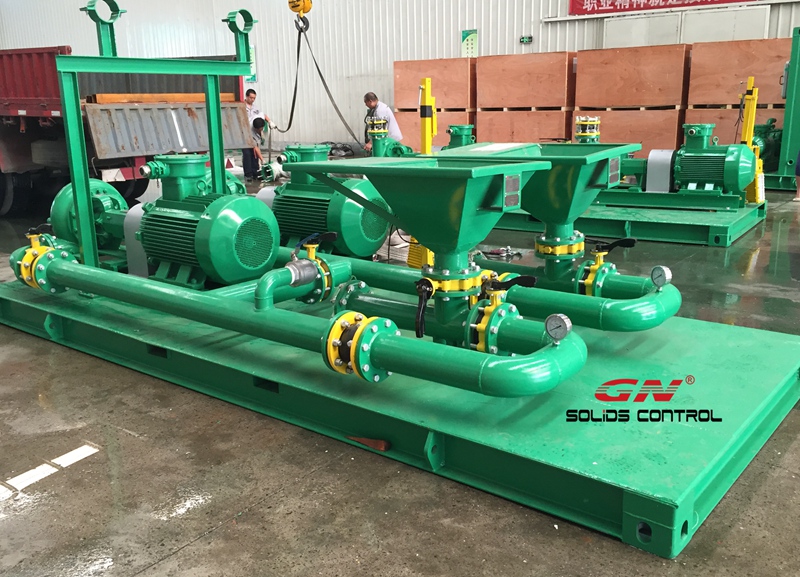 All the compartment with proper size mud agitator except for sand trap.
Recently we have several mud tank systems under construction, the workers have to working hard by 2 shift everyday to finish the production, through the proper management and arrangement, we finished the order on time.
The shale shaker and mud cleaner bottom shaker has the same model shaker, we produce our own shaker screens for our shale shaker. Our composite material shaker screen dimension is replaceable with Swaco Mongoose PT shaker screen. The composite material screen has longer working life and larger effective screen area, better separation performance, the composite material frame is thinner than metal frame, so the effective screen area became larger.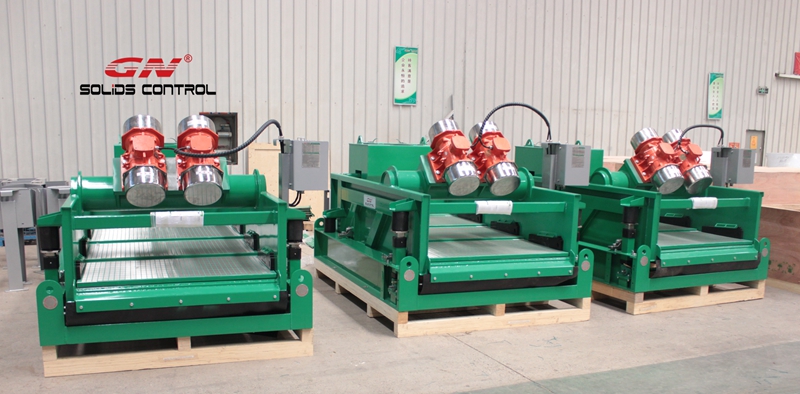 This is not the first solids control system to Europe market, we had sold several mud tank system to Poland, UK, France before, all of them required the CE certificate and ATEX explosion proof certificate.
The client will buy extra more solids control system for his upcoming projects after te first system is installed successfully, our engineer team will fly there for the first time installation and commissioning.