Several month ago, GN solids control shipped 2 sets of oil sludge separation system to Middle east client, now the oil sludge separation system has been installed successfully in the client's site.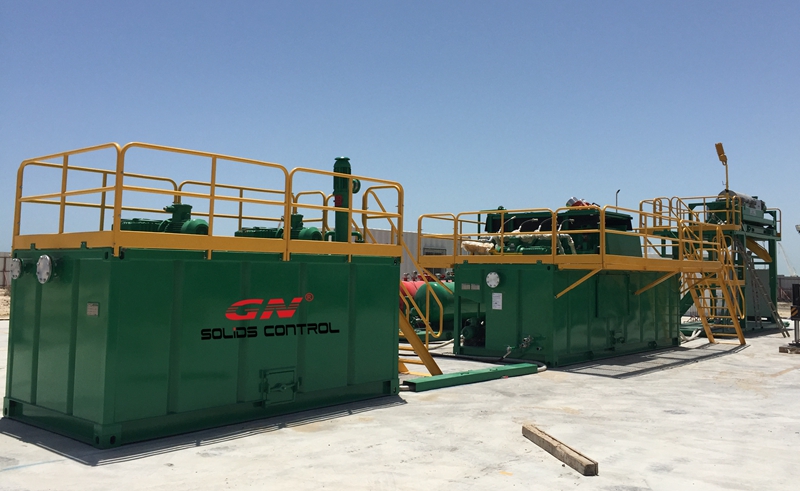 The complete oil sludge separation system including:
1)    Pre-mixing unit
The function of pre-mixing unit is increase the flowability and lower the viscosity of the oil sludge through the agitating and heating line, the boiler can provide the hot steam to the heating lines to heat the oil sludge. The oil sludge is storaged in the waste pit and it is transferred by vacuum pump to the pre-mixing tank. But the client needs a air compressor for the working of vacuum pump.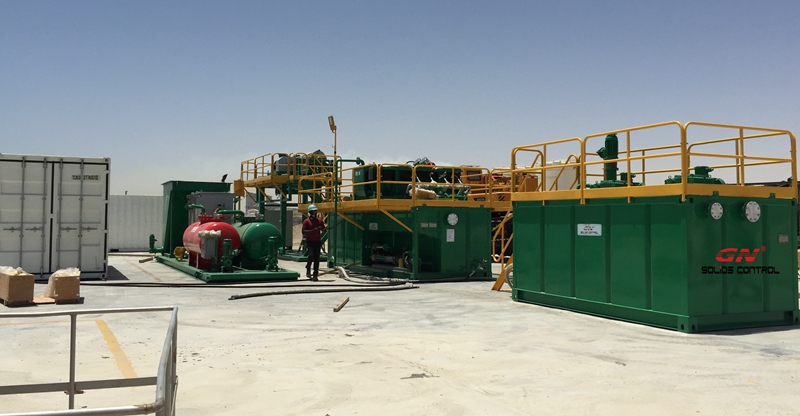 2)    Shaker tank unit
The shale shaker is special designed with cover to avoid the oily sludge splashing and there is hot water spray line to spray hot water to the shaker screen, to prevent the shaker screens from blocking, which will make the shale shaker working better.
3)    Decanter centrifuge separation unit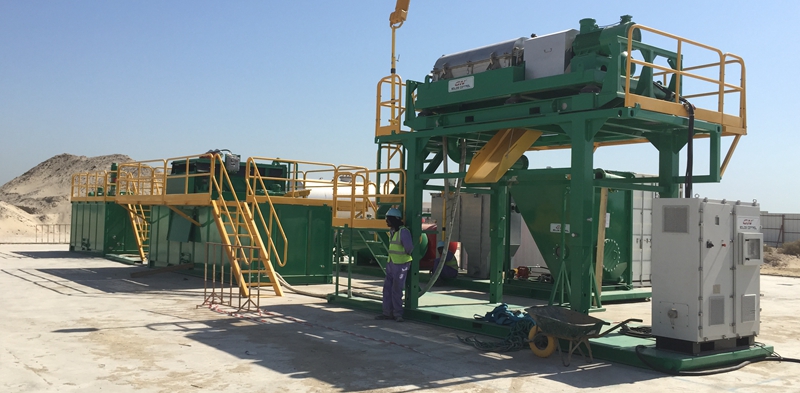 We provide different model decanter centrifuge with different treating capacity with oily sludge, right not we have 10m3/h decanter centrifuge and 20~25 m3/h decanter centrifuge. The VFD control panel is installed on the telescopic skid with the screw pump. The static mixer is used to mix the chemical before feeding to the centrifuge feed pipe.
4)    Chemical dosing unit
The chemical dosing unit is installed in the 20ft container for convenient operation and shipment.
5)    3 phase separation unit
The 3 phase separation unit including slant plate clarifier, gravity type oil water separator and micro bubble type oil water separator. The clear water and clear oil is flow to the water buffer tank and oil buffer tank. The water pump and oil pump will transfer the water and oil to the storage tank automatically once it is reach the setting value.