2 sets of drilling waste management system are shipped to Africa for oil based drilling cuttings treatment.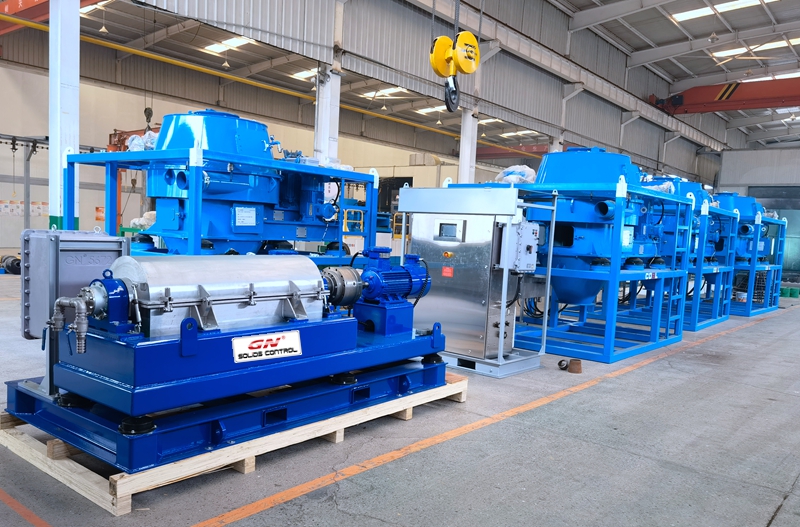 The screw conveyor as drilling waste transfer system to transfer the oil based drilling cuttings to vertical cuttings dryer top open port. The working principal of the vertical G dryer is that the screen basket traps wet solids and accelerates up to 900rpm with max 420G. The fluids passed through screen basket opening, the solids extracted by flights which is installed on the cone, the cone rotate slower than the bowl. The flights are protected by tungsten carbide alloy for abrasion resistance, the gap between the screen basket and bowl for proper operation. The screen basket opening with option as 0.35mm, 0.5mm, 0.25mm, the most popular screen opening is 0.5mm, the smaller screen opening will be very easily blocked. So the internal high pressure air knife is used to flush the screen basket regularly. The independent oil lubrication system is used to lubricate the bearing system via oil pump, from top to bottom flow back to oil tank via oil return pipe.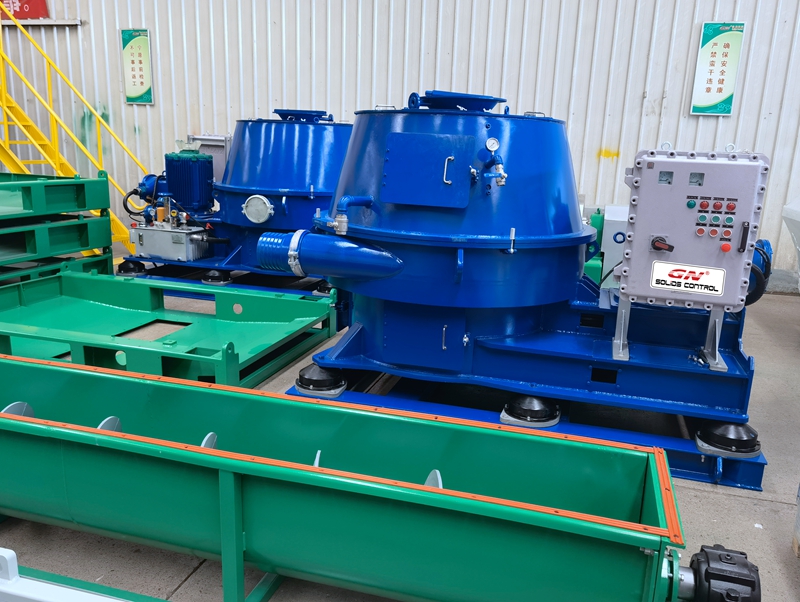 The components including flights, rotor, screen basket, bell jar, 55KW main motor, control panel, lubrication system, upper shell, feeding hopper, filter unit, cushion, mud block plate, distribution plate, solids discharge trough, oil return pipe, motor pulley with belt, oil tank, etc.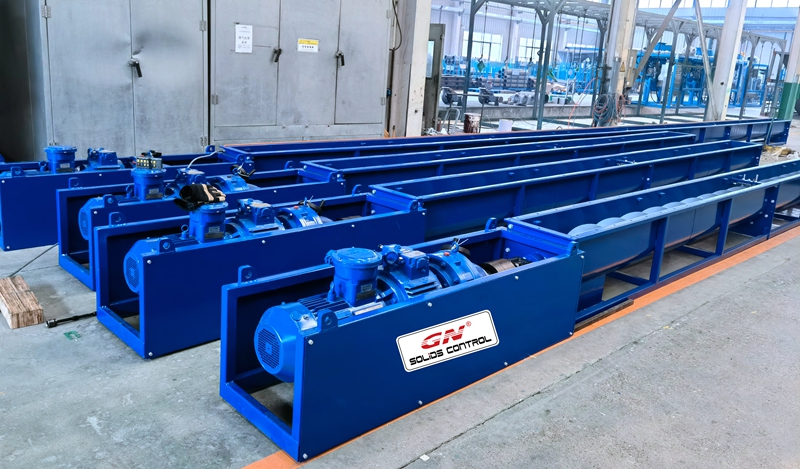 The high speed decanter centrifuge and VFD decanter centrifuge is installed on the telescopic skid to separate fine solids from the drilling fluids, the treated fluids can be recovery and reused to prepare new drilling fluids, the customer can save money through drilling waste disposal cost reduction, drilling fluids recovery, waste transportation cost reduction. The GNLW363-VFD decanter centrifuge with max G force up to 3063G, the max speed is up to 3900rpm, the normal working speed is 3200rpm, the screw pump installed on the package skid as decanter centrifuge feeding pump.