Recently one unit of 3-Phase Disc Stack Separator are ready for shipment for Overseas Vegetable Oil Separation. The technical configuration is as below: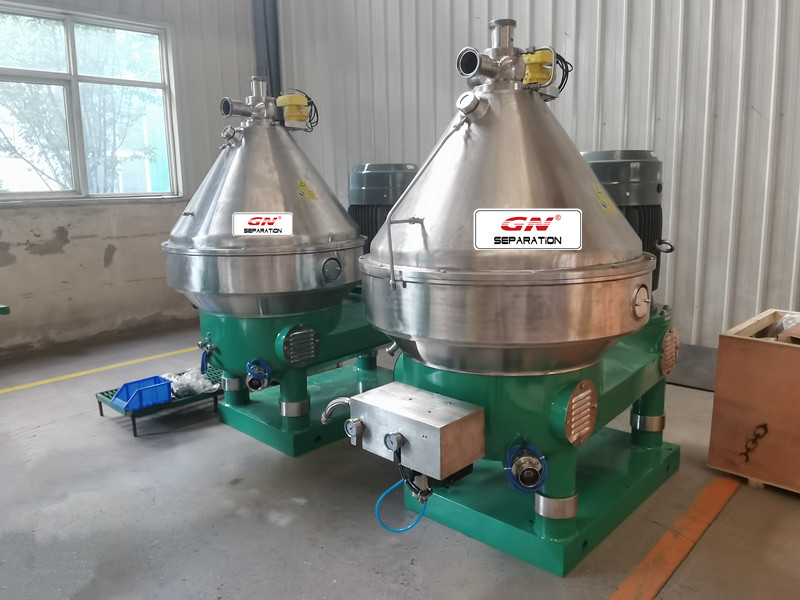 Centrifuge Model:GNSD225
Centrifuge Bowl diameter:810 mm
Piston diameter:730 mm
Treating capacity:30-40 m3/h
Rotation speed:4500 RPM
Volume:27L
Motor power:75kw
Drive type:Belt drive
Start time:8~15min
Stop time:30min
Bearing:SKF
The centrifuge bowl, collection box, big piston material is made of duplex stainless steel SS2507
Control system: VFD control panel with Siemens PLC, ABB drive, Schneider touch screen, operation screen in EN/CN language
Filter: Including sealing water filter. Produced according to food grade, all seals are made of fluororubber.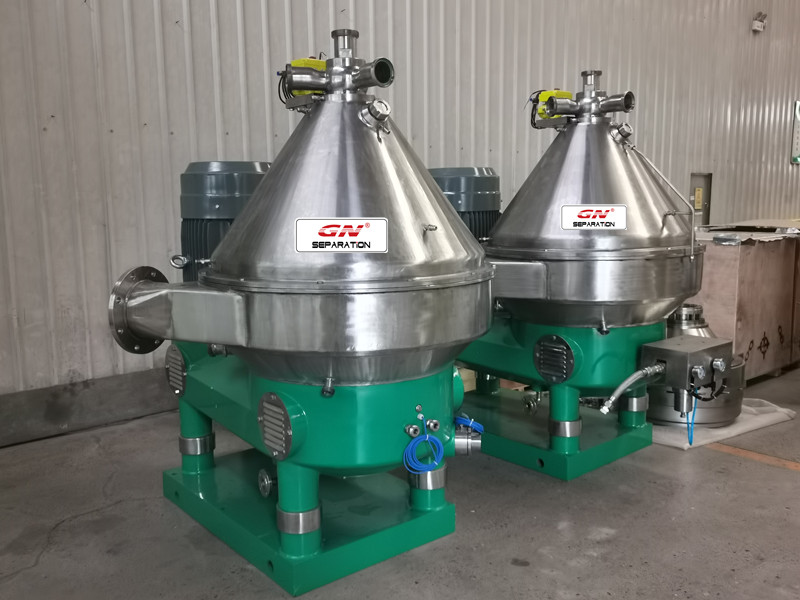 Except for Vegetable Oil Separation industry, the 3 phase disc stack separator can be also used for oil sludge separation unit with customized design according to material to be treated.
For oil sludge treatment system, we have option of 3 phase decanter centrifuge and 3 phase disc stack separator according to client's requirement. The effective pre-treatment process should be done before centrifuge separation process, including pre-mixing tank ,coarse screening unit and 2 phase decanter centrifuge separation unit, which can reduce solids content effectively.
There are 4 models of 3 phase disc separator for option, GNSD-40, GNSD-90, GNSD-125, GNSD-225, it can be selected by required capacity. The 3 phase decanter centrifuge with a separation factor of approx. 3000G, and 3 phase disc stack separator G force is up to 12000G. The 3 phase disc separator can more thoroughly separate liquids with different specific gravity and the liquid phase discharged is more clarified. But the complicated operation of the 3 phase disc separator will limit its usage.
If you need a two phase decanter centrifuge, three phase decanter centrifuge, three phase disc stack separator to treat your material, pls contact with GN solids.