Recently one unit of offshore lifting standard vacuum degasser and offshore lifting standard VFD decanter centrifuge are ready for shipment to international client. The equipments will be used for offshore drilling project.
Features of GNZCQ270B vacuum degasser:
1) Stainless steel material cabinet for corrosion resistance
2) Self contained vacuum degasser without jetting pump
3) Ultrasonic controller t prevent vacuum or liquid to an undesired high level for option
4) Offshore lifting standard frame with the vacuum degasser for safety lifting when movement
5) Horizontal installed vacuum degasser, compact structure, easier operation
6) Treating capacity up to 1200gpm, the vacuum is -0.02~-0.04Mpa, main motor power is 30HP, vacuum pump power is 10HP
7) The vacuum degasser is suitable for various mud recycling system, it is important in restoring the specific gravity of mud, stabilizing the viscosity of mud, and reducing drilling cost.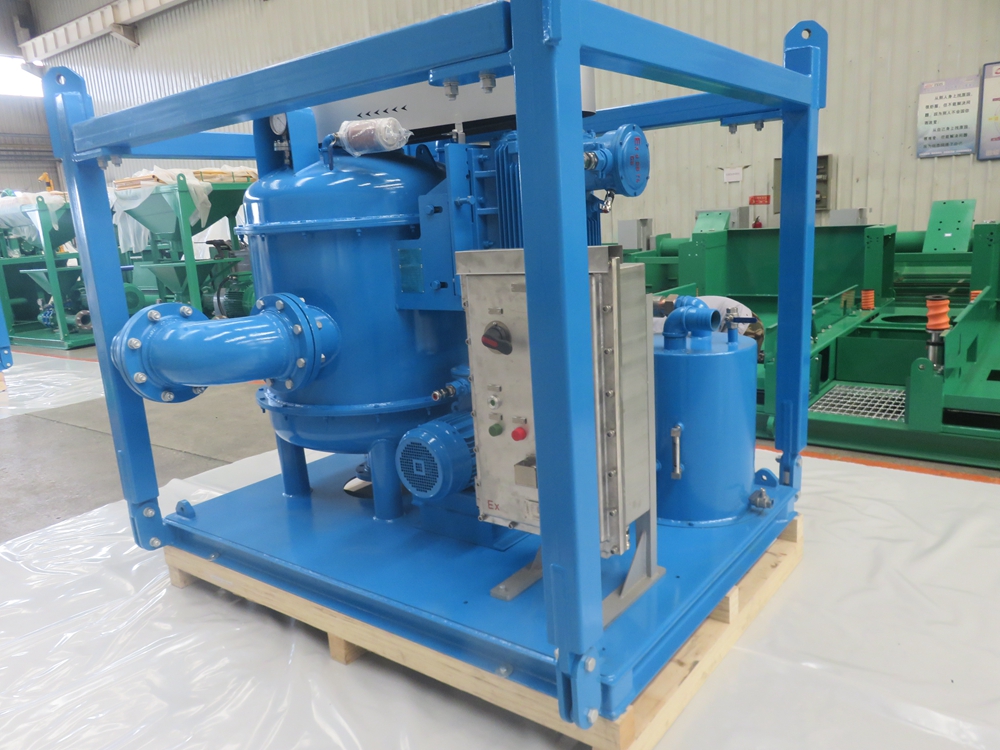 Features of GNLW363D-VFD decanter centrifuge:
1) Stainless steel material positive pressurized VFD control panel with self cooling system, with PLC smart control from Siemens and other famous brand
2) Main motor, back drive motor and pump motor 3 VFD from Yaskawa, ABB or Siemens brand
3) The centrifuge skid comply with offshore lifting standard
4) The centrifuge bowl main components are made of duplex stainless steel 2205 or 2304 by centrifugal casting, which is superior to the performance of SS304 and SS316L.
The other components are made by SS316L to avoid intergranular corrosion and incomplete residual stress release caused by traditional welding process.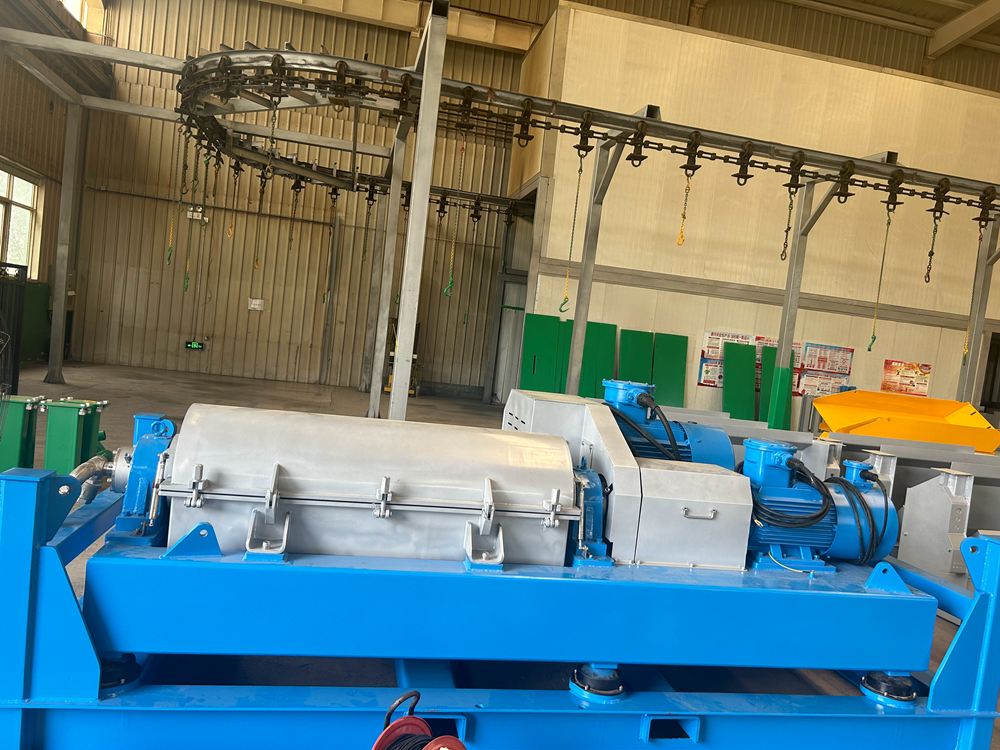 5) The solids outlet and liquid outlet are protected by tungsten carbide insert and it is replaceable
6) The SKF brand bearing for longer and reliable working life
7) The screw blades are protected by tungsten carbide tiles and it is repairable
If you need vacuum degasser and decanter centrifuge, pls contact with GN solids control.