GN solids control is going to ship 3 units of 600 gpm mud recycling system to India for HDD projects. GN equipments in 5 main applications:
1) Oil & gas drilling solids control system and drilling waste management
2) Oil sludge separation system for refinery
3) HDD & CBM mud recycling system/ mud mixing unit
4) Piling and TBM desander unit
5) Industrial waste water treatment or other waste treatment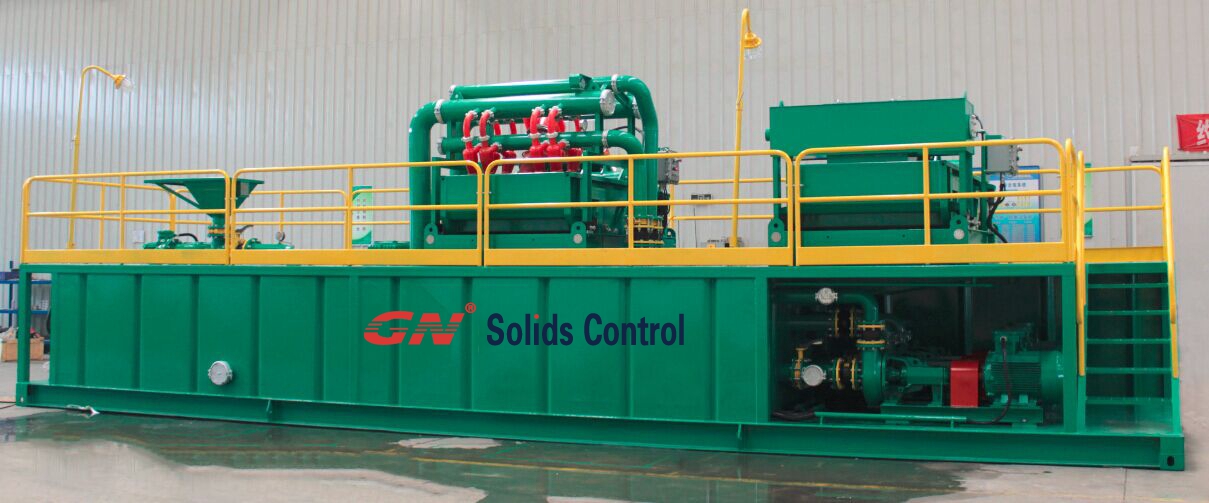 HDD mud recycling and mixing unit is one of our main applications, we can provide both standard design mud system or customized mud system for different storage, mixing and recycling requirement.
For standard design mud recycling system, we have 200gpm, 350gpm, 500gpm, 1000gpm treating capacity mud system, with multi function of storage, mixing, recycling. We have economic configuration type desander unit and self contained mud recycling system for option. Economic configuration desander unit is normally used for TBM and piling, without mixing and storage capacity, desander unit is only used for recycling. We have 200gpm, 500 gpm and 1000 gpm desander unit for option with compact design.
The self contained mud recycling system is multi function mud recycling system with storage, mixing and recycling function. But we can also provide customized solution for the client's different requirement, for example, the 600 gpm mud recycling system is a customized mud system. The 600gpm mud system technical specs as below:
1) One mud tank system with 16m3 storage capacity
2) 120m3/h mud mixing capacity with venturi hopper and mixing pump
3) 600gpm mud recycling capacity with shale shaker,  mud cleaner, centrifugal pump
4) Mud collection pump from mud pit to shale shaker
5) Mud agitator, mud gun, transfer pump and pipelines
6) Electric control system and lighting system
If you need mud recycling system for HDD machine, pls contact with GN solids control for best quality and reasonable price.