GN solids control showed our mobile slurry vacuum pump at CIPPE 2018, and it award favourable comments from clients, the model of the mobile vacuum pump is GNSP-20A, the technical specs are as below: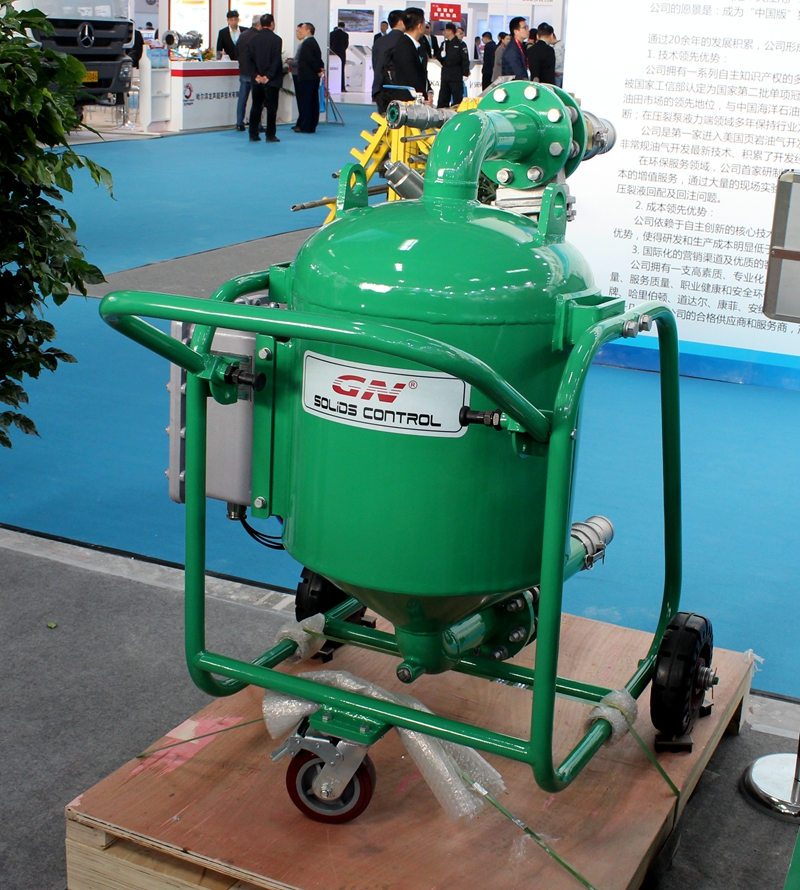 Max capacity: 20m3/h
Max material solids content: 80%
Max material solids size: 50mm
Max suction distance: 50m
Max discharge distance: 500m
Air required: 8m3/min, need air compressor to provide air for the vacuum pump operation, we suggest to use electric drive VFD air compressor or diesel drive air compressor.
For more technical specs, pls contact with GN solids control .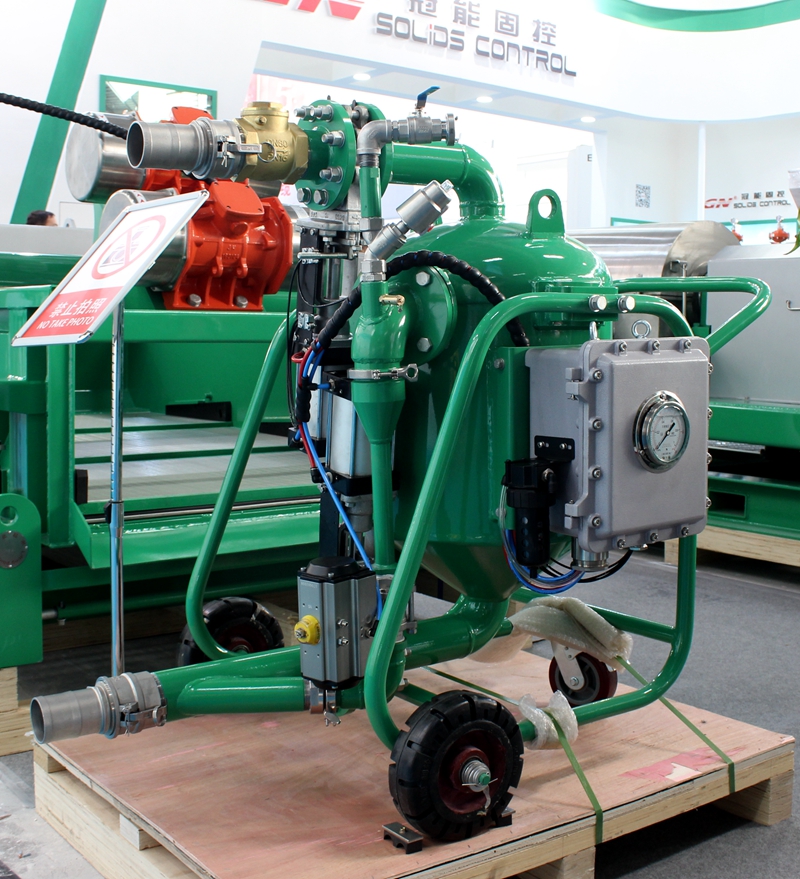 Except for this mobile model vacuum pump, we also showed the skid mounted type vacuum pump GNSP-40A with 40m3/h capacity. Our clients purchased many units of such vacuum pump during the CIPPE oil show. For the working video of vacuum pump we showed at CIPPE, pls check it from below:
http://gnsolidscontrol.com/video/gn-drilling-cuttings-or-sludge-vacuum-transfer-pump-working-video
The benefit of the mobile vacuum pump including: convenient operation, convenient movement, compact design.
The application of the vacuum pump: It can be used as transfer pump of oil sludge, dredging slurry, drilling cuttings, hazardous waste, drilling mud, industrial waste, etc.
It can be used for both onshore and offshore application, suitable for zone 1 and zone 2 application, and we can make it fixed or mobile for option.
The smallest model vacuum pump is GNSP-10A, the max capacity is 10m3/h, we provide 40m3/h, 20m3/h, 10m3/h for your customized requirement. We can make it automatically operated or manually operated for your different requirement.
Before delivered to our clients, we set at 10s discharge and 10s suction at our factory, it can work well for most materials. Anyway, you can adjust it when it is necessary to reach better result.
Vacuum pump is a new products to transfer the waste, it can use together with screw conveyor or separately.