GN oil sludge treatment system is welcomed at CIPPE 2018 oil exhibition, this system is a testing package so that our clients can ship their oil sludge to us to get the test result, it can help our client to know the result clearly before order, if they are satisfied with the testing data, we will make a customized solution for the client, we have 10m3/h or 20m3/h oil sludge treatment system for option. The client should be responsible to ship back the oil sludge after testing and cover the related cost in the testing.

Many clients showed their interests on the testing package of oil sludge treatment system, our sales engineer explained the working process briefly and for more details, pls contact with GN sales team for the digital version brochure.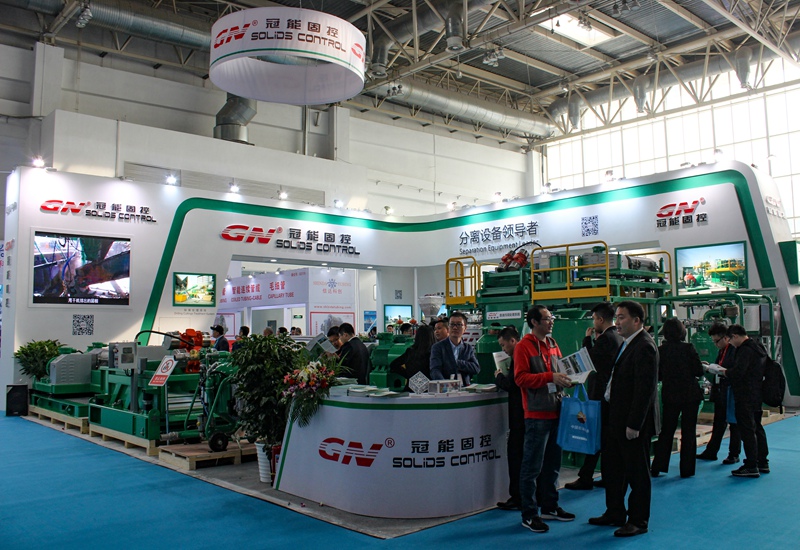 The technical configuration is as below:
1) Chemical dosing system, divided into 4 compartment with 4 mud agitators
2) Pre-mixing tank with electric heater and mud agitator
3) 2 panel shale shaker to separate coarse solids
4) Decanter centrifuge to separate fine solids
5) Shaker fluids collection tank with electric heater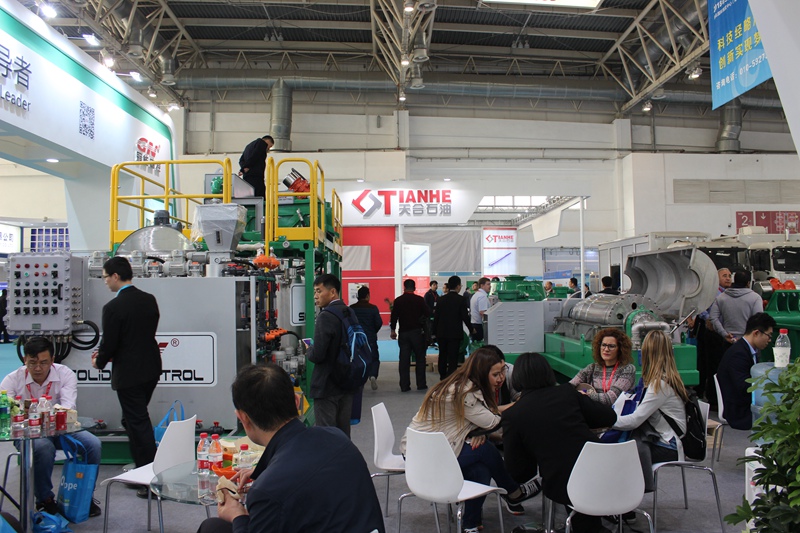 6) Screw pump to feed to the decanter centrifuge
7) Buffer tank with 2 compartment, 1 compartment to collect the fluids discharge from decanter centrifuge, the 2nd compartment can overflow to each other
8) Disc centrifuge to separate oil from water
9) The pure water will flow to water tank
10) The pure oil will flow to oil tank
11) Electric control system to control all the equipments in the package
12) All the components in the system are skid mounted for convenient shipment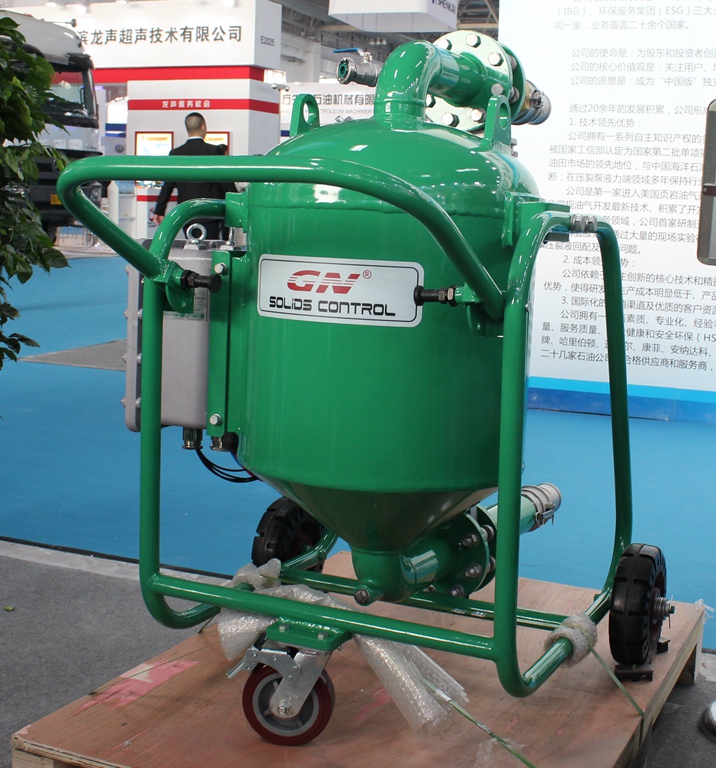 Except for the oil sludge separation system, GN also showed our sludge vacuum pump, shale shaker, 14 inch bowl decanter centrifuge, 22 inch bowl decanter centrifuge, vertical cuttings dryer, shaker screens, centrifugal pumps.