GN engineer team just back to China from Singapore client's site, for the commissioning of GN dewatering centrifuge system, the project is to separate big solids from the waste sludge/ water of Tunneling and recover the water, the solids is qualified for landfill or disposal, since the using of water is very expensive for tunneling, the client prefer to reuse it by the dewatering centrifuge unit.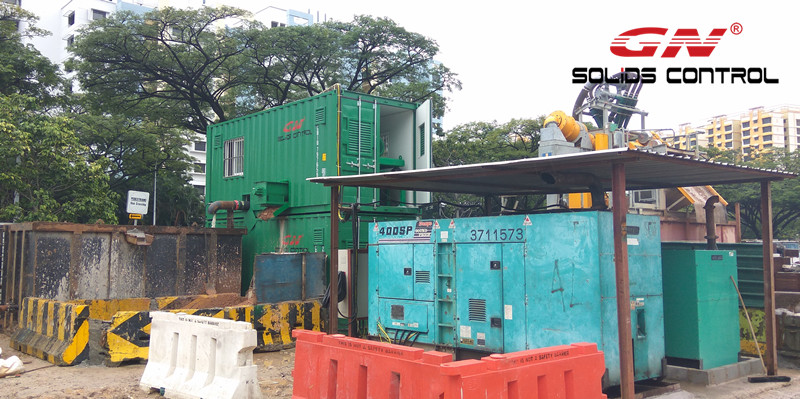 The technical configuration is as below:
VFD decanter centrifuge with feeding pump installed into the 20ft container, together with flocculation system for convenient operation and rain proof, sun proof.
GNLW363C-VFD is the best sold model decanter centrifuge, it can be widely used for dewatering unit, solids control system, drilling waste treatment system, oil sludge separation system and all other industry waste water treatment project. The positive pressurized VFD control panel with self-cooling tube or air conditioner can allow the equipments working in high temperature weather like Middle East. The converter of the main motor, back drive motor and pump motor are all ABB brand, and the centrifuge screw is protected by tungsten carbide tiles for longer working life.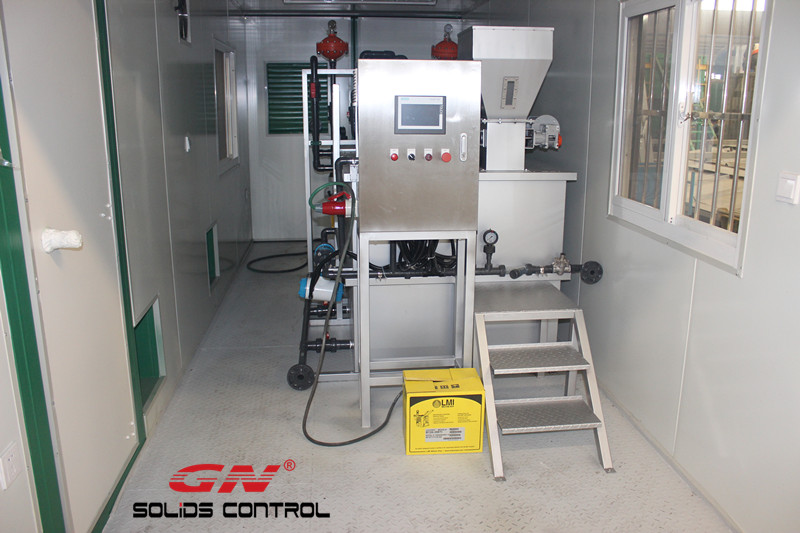 The flocculation system is customized as per the chemical adding technics of the client. The mixing tank is made of stainless steel for anti- corrosion.
One reason to install the centrifuge in the container is to reduce the noise during the centrifuge working , especially when the project is close to the city. The other reason is for transportation convenience, the client can put the container onto the container trailer very easy, and the third reason is for sun proof and rain proof.
If you required a similar dewatering centrifuge system, pls contact with GN solids sales engineer or check our equipments at CIPPE 2018 oil show. We can design a customized solution for your different treating capacity.