Recently GN solids control shipped 4 units of desander units to domestic HDD contractor, the desander unit is also called economic mud cleaning system, which can be widely used for mud cleaning of TBM, Piling, micro tunneling, pipe jacking, HDD, etc. civil engineering works. With different treating capacity, we have GNMS-200B, GNMS-500D, GNMS-1000D for option. If the client need mud mixing and storage, they need to prepare for extra jet mud mixer connected with their storage tank as mixing and storage tank. The submersible slurry pump is installed vertically on top of mud pit to transfer the waste sludge to the desander unit. The composite material frame shaker screens on both top later and bottom layer of the double deck shale shaker is utilized for longer working life and reduce screen replacement time.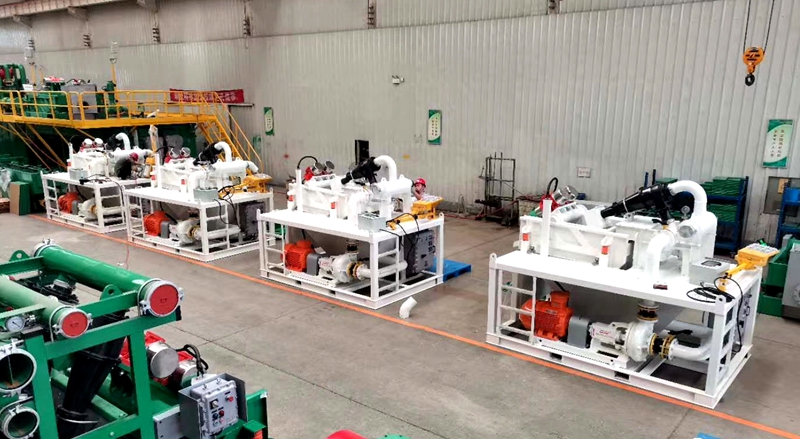 With economic cost, small footprint, compact design, easy operation, the desander unit is very popular for trenchless engineering companies. Normally a desander unit including a double deck shale shaker with proper qty hydrocyclones, 1 centrifugal pump, one catch tank to pick up the treated mud from first phase coarse solids separation shaker screens, the clean mud from hydrocyclones will flow to storage tank directly through pipelines.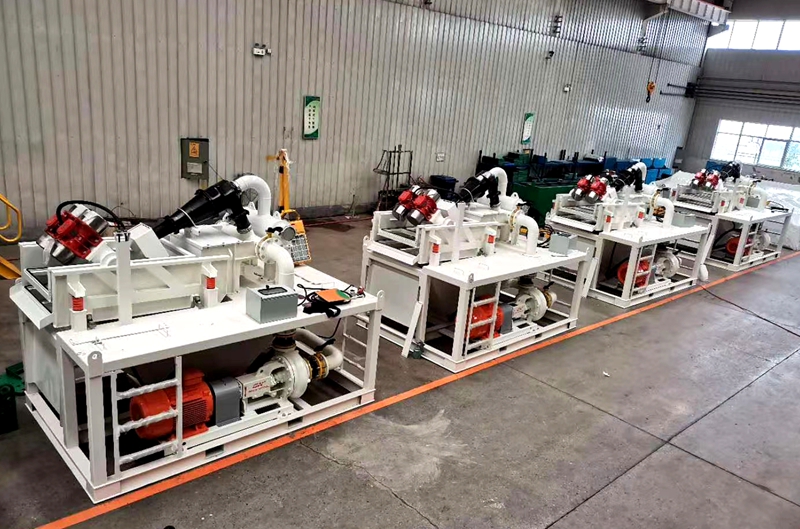 For 200gpm mud cleaning unit, the hydrocyclone is 4 ea 4 inch desilter cone. For 500gpm mud cleaning unit, the hydrocyclone is 1 ea 10 inch desander cone, for 1000 gpm desander unit, the hydrocylone is 2 ea 10 inch desander cone, the centrifugal feeding pump model will be changed accordingly. All of the economic desander unit is a 2 phase cleaning unit, if the user need 3 phase cleaning unit, we will recommend our standard or customized design high configuration mud recycling system.
The operation cost of the desander unit is very low, the critical wear parts including pump impeller, seals, bearings and shaker screens, hydrocyclones.