One batch of VFD decanter centrifuge and screw conveyor are ready for shipment to waste water treatment company. As one of the professional manufacturer of decanter centrifuge in China, GN Solids Control can produce different size decanter centrifuges from 9 inch, 14 inch, 18 inch, 22 inch, 30 inch bowl diameter for different applications, including industrial waste water treatment, mining tailing treatment, dredging slurry separation system, HDD & construction waste slurry treatment, oil & gas drilling mud and drilling cuttings treatment, oil sludge treatment unit.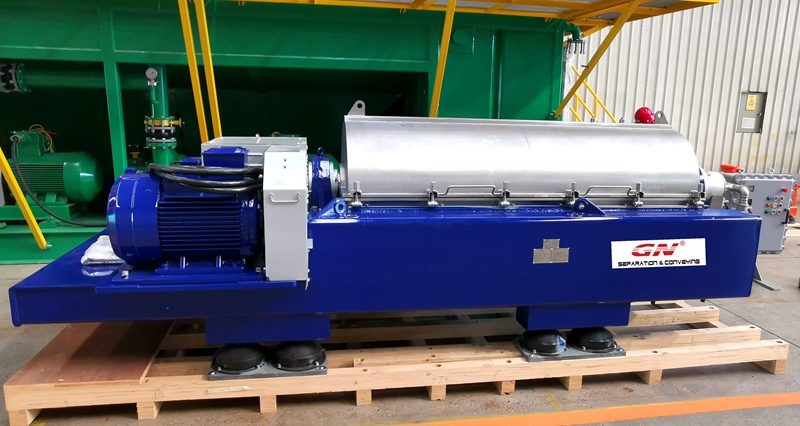 To transfer waste slurry with high solids content, 3 ways can be selected, screw conveyor system, sludge vacuum pump unit, drilling cuttings transfer pump. The screw conveyor is the traditional equipment to transfer waste slurry with continuous working. Each section standard length is 12ft, we can provide 12ft, 24ft, 36ft, 48ft length screw conveyor for option. The sludge vacuum pump is 100% air operated pump without electricity power supply, the discharge distance is up to 1000m, the suction distance is up to 50m, the max solids content is up to 80%, and max solids size is 75mm. The pressure required is 80 ~114 PSI, and air demand is 17m3/ min (600CFM), the user should prepare the air compressor to supply air.
GN decanter centrifuge features as below: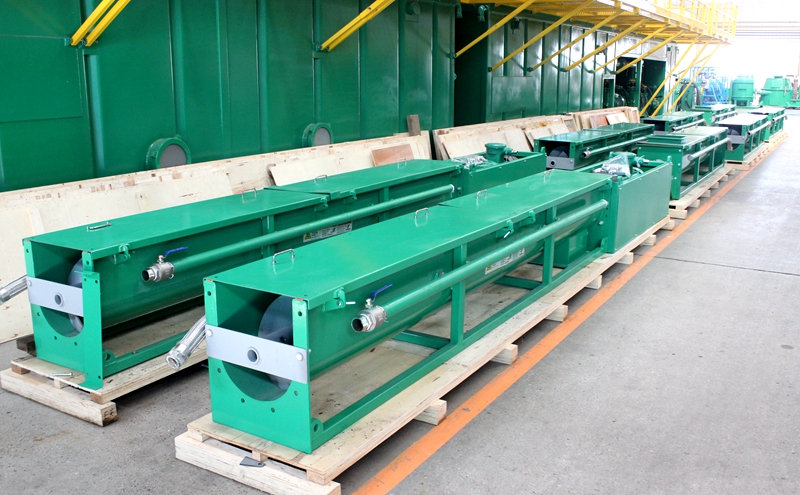 1) Centrifuge straight bowl material is made of duplex stainless steel 2205 or 2304 by centrifugal casting, the cone section is made of stainless steel 316L, which is much better than other's material SS304. The centrifuge collection box is made of SS304.
2) The screw is made of stainless steel 316L, and the impeller is protected by tungsten carbide tiles for longer working life, it is repairable once damaged. The open impeller design will increase the treating efficiency and separation performance.
3) The bearing is made of SKF brand for reliable operation.