Centrifugal pump is one of the mud transfer pump produced by GN solids control, all the parts and installation dimension is interchangeable with world famous brand centrifugal pump. The centrifugal pump is widely used to transfer the drilling fluids, drilling waste, animal waste, oil contaminated sludge, dredging slurry, also it can be used as mixing pump, super charging pump.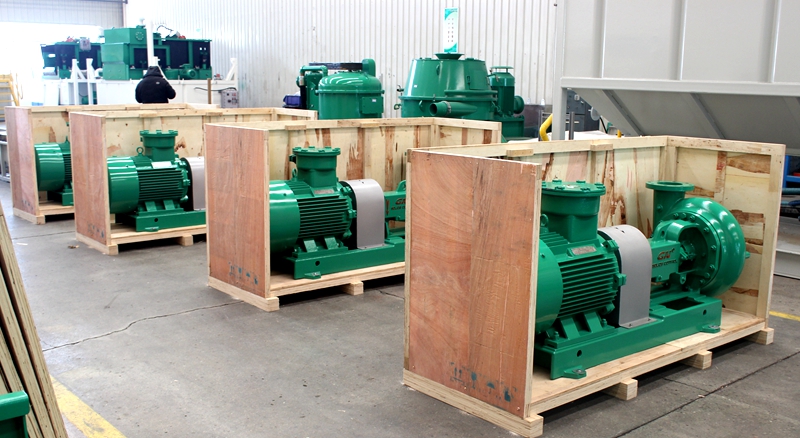 Screw pump is the ideal feeding pump of the decanter centrifuge, based on the material to be transferred, we will choose different fluids touch parts for the users. We use Germany made Netzsch brand screw pump to promise the reliable performance.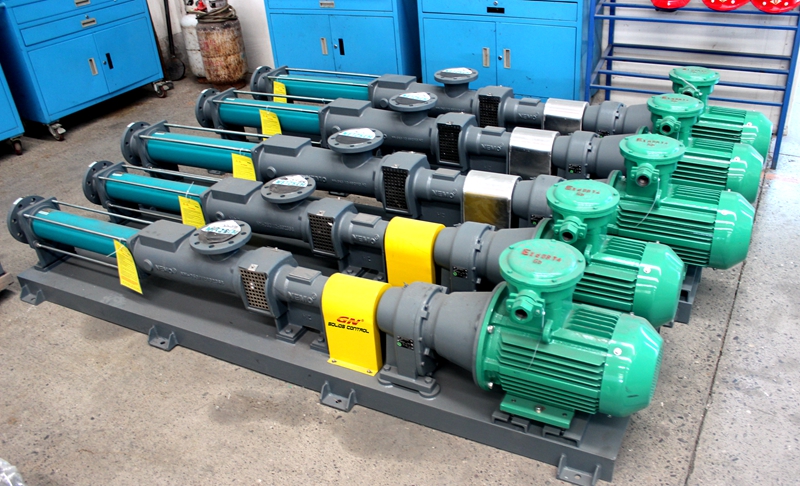 Except for centrifugal pump, the mud transfer pump also includes screw pump, submersible slurry pump, sludge vacuum pump.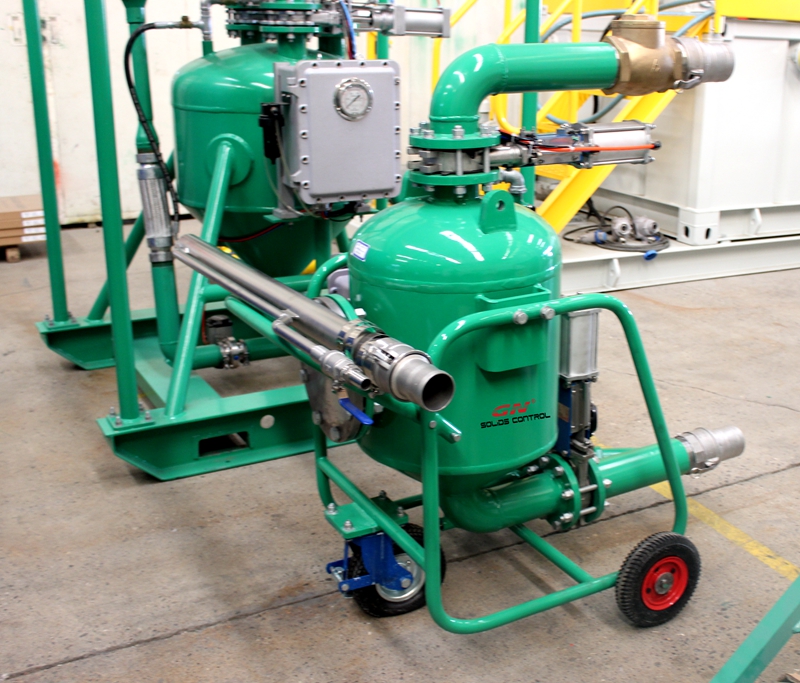 The sludge vacuum pump is 100% air operation pump, and do not need the electricity power, it is convenient for the jobsite where the electricity supply is limited. The air compressor is required for the vacuum pump air supply, if required by the client, we can supply the air compressor suitable for the vacuum pump and design the skid mounted package for convenient movement. We have GNSP-40B, GNSP-20B, GNSP-10B vacuum pump with flow rate 40m3/h, 20m3/h, 10m3/h for option with the necessary pipeline connections.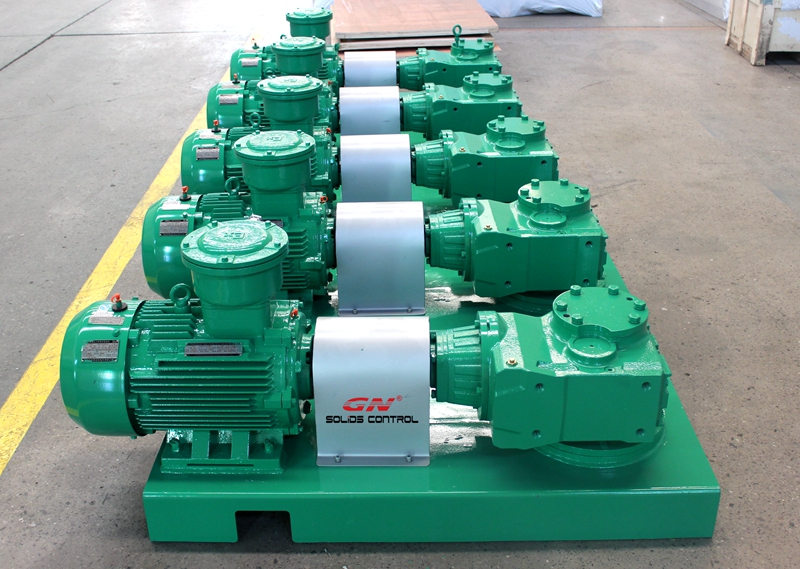 Mud agitator is one of the most important equipments for mud tank, the proper model mud agitator can agitate the drilling mud and prevent it from accumulation in the tank bottom. The tank bottom type mud gun is also required by working together with mud agitator.
As the top manufacturer of the solids control equipments and system, GN solids control can provide the separate equipments and also the whole solids control system package. The centrifugal pump, submersible slurry pump and mud agitator can be installed on the mud tank and the client can replace their old equipments by GN equipments.