As a professional separation and conveying equipments manufacturer in China, GN Separation & Conveying can design and produce decanter centrifuge, conveying equipments, transfer pumps and other separator.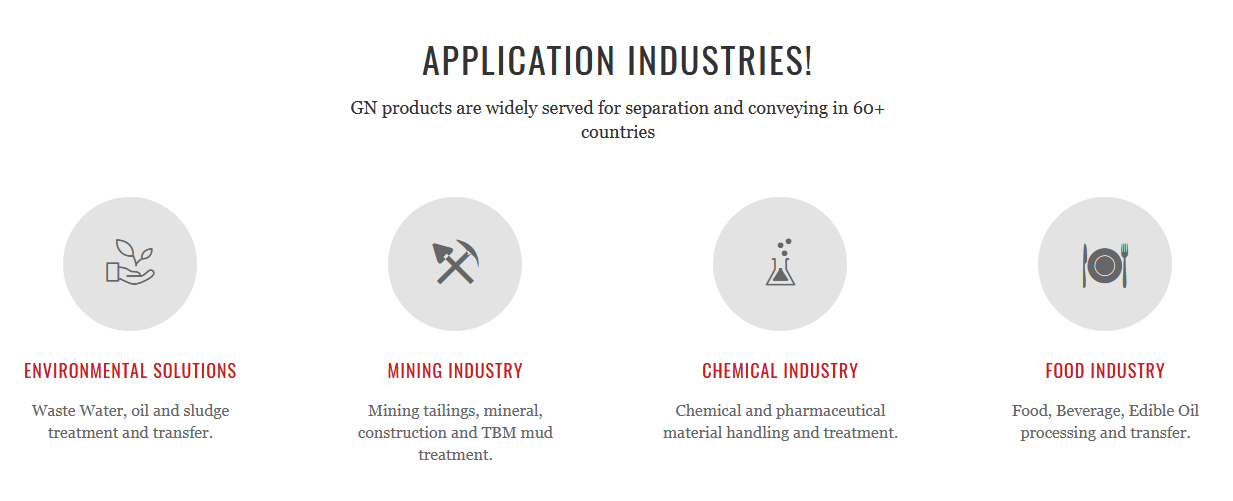 Screw conveyor and vacuum pump can be used to transfer the high solids content material, for example, the drilling cuttings, but the vacuum pump can be also used to transfer high viscosity material like oil sludge, oil contaminated soils, mining tailings, animal waste, dredging slurry, etc.
The screw conveyor has 10 inch, 12 inch, 14 inch, 16 inch, 18 inch diameter for option, each section standard length is 12ft, we have 2 section, 3 section, 4 section with different length. We can provide fixed speed and variable frequency drive screw conveyor for different client. The U type screw conveyor with cover on top to prevent the fluids from spiling.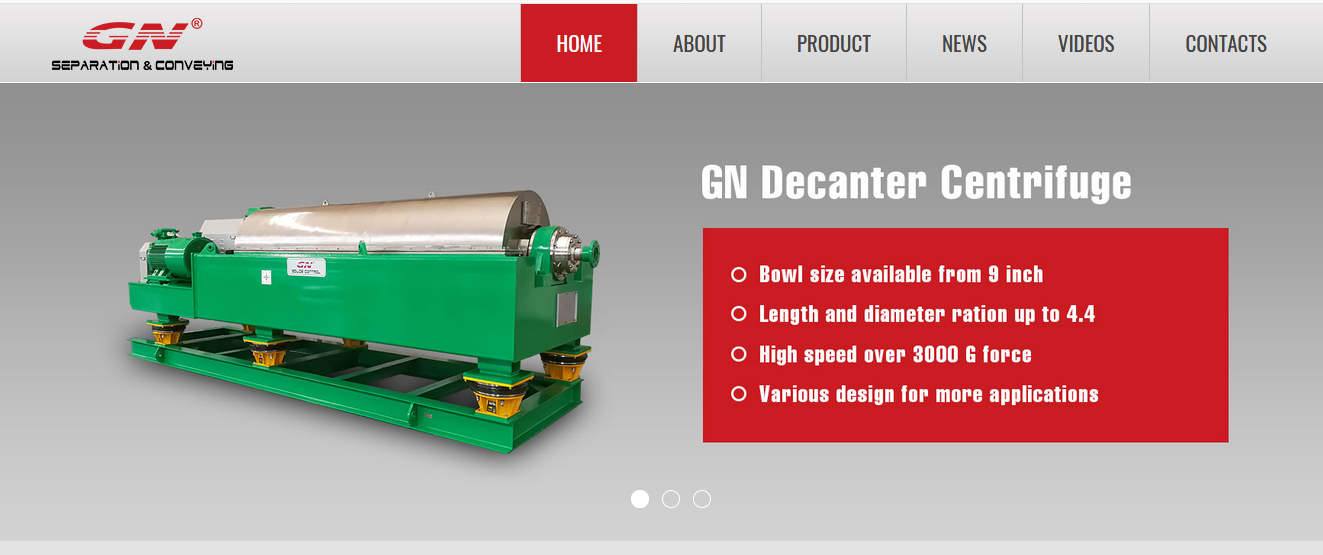 The sludge vacuum pump is air operation pump without electricity power supply, air compressor is required to provide air supply. We make the air compressor and vacuum pump on the skid for convenient movement. We have 10 m3/h, 20 m3/h and 40m3/h flow rate for option. You can check the working video of the vacuum pump from our website: http://www.gnseparation.com/solids-vacuum-pump


Decanter centrifuge is one of our major equipments, we have used them for oil field solids control & drilling waste management, oil sludge separation successfully, also it is used for dewatering system, waste water treatment, dredging slurry separation, etc. The decanter centrifuge can be also as environmental & waste water decanter centrifuge, for mining and construction waste water treatment, chemical & pharma decanter centrifuge, food & beverage decanter centrifuge, edible oil decanter centrifuge. For more information, pls contact with GN solids control.
The oil water separator is a equipment to separate the water from oil and get the pure oil and water. We also have 3 phase centrifuge to separate oil from water.