Chemical jetting process is the necessary process for the oily sludge separation for refinery oil tank bottom cleaning, drilling waste oil sludge, mechanical separation itself can not meet the target after treatment, mechanical separation with chemical jetting is the ideal separation process for oil sludge separation.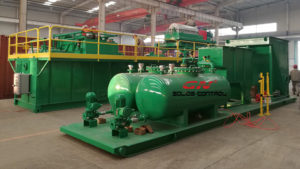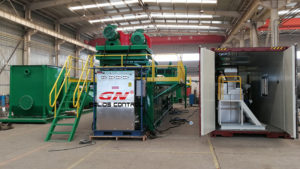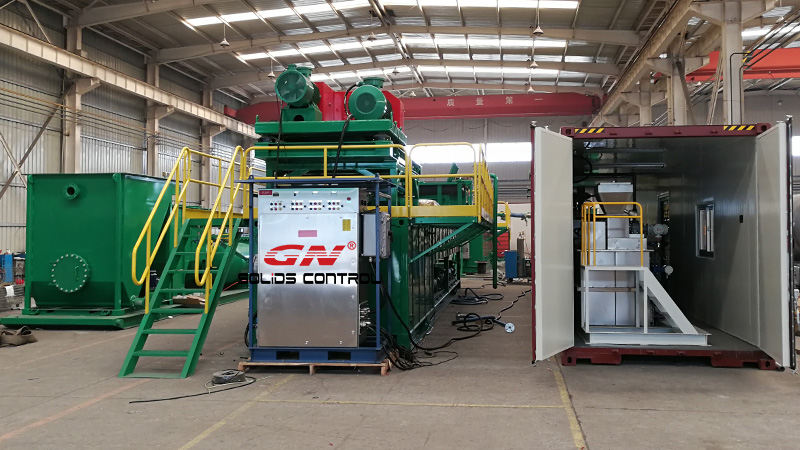 GN solids control design and produced oil sludge separation system is with the same working process, we welcome clients who need a customized solution for oil recovery, oil sludge separation, to send us a bottle of sample for test, and give you proper chemical jetting proposal and mechanical separation system proposal. Pls contact our sales@gnsolidscontrol.com for the suggestion.
GN designed system is a modular system, including 5 modular unit:
Oil sludge transferring pump unit
Pre-mixing and chemical jetting tank unit
Solids removal unit
Solids washing tank unit with screw conveyor
3 phase separation unit
Oil storage tank
Water storage tank
Water circulation system to provide water for washing and provide hot water to the mud tank heating line to keep the temperature up to 60 ℃.
The most important modular is the solids removal unit and 3 phase separation unit, the 3 phase separation unit including declined plate clarifier, and 2 type oil water separator, we will decide to use which oil water separator by asking questions and know the client's target, we will use either one or use both of them. And we make them on one skid with 2 buffer tanks for oil and water, each buffer tank with its own oil transfer pump and water transfer pump, and they are automatically controlled by the Siemens liquid level meter, when the buffer tank is over the level, the transfer pump will transfer the oil/water to the separate storage tank, when the liquid level is lower than the setting data, it will stop transferring.