GN solids control shipped containerized drilling waste management system to Russia this week together with several units of high G force drying shaker.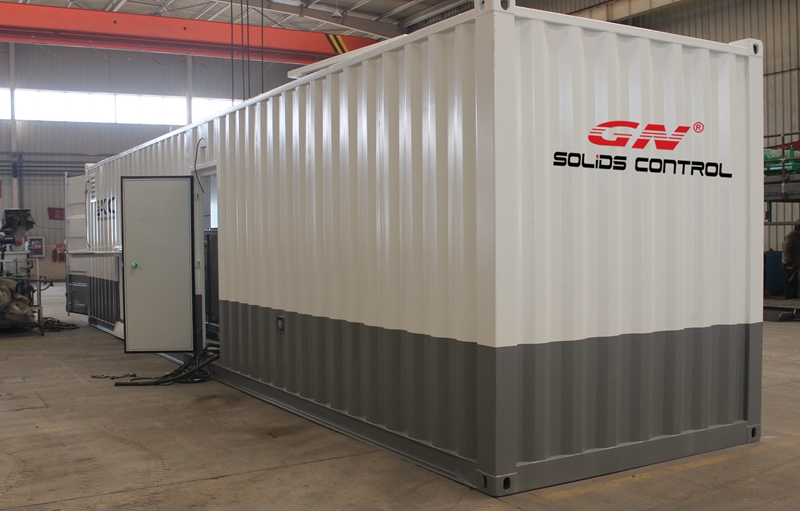 The containerized drilling waste management system including the equipments below:
1)    Vertical cuttings dryer with flashing pump
2)    VFD decanter centrifuge with feeding pump
3)    Screw conveyor to collect the discharged solids from the vertical cuttings dryer, the oil in the cuttings is below 5%, can meet the disposal limit in most of countries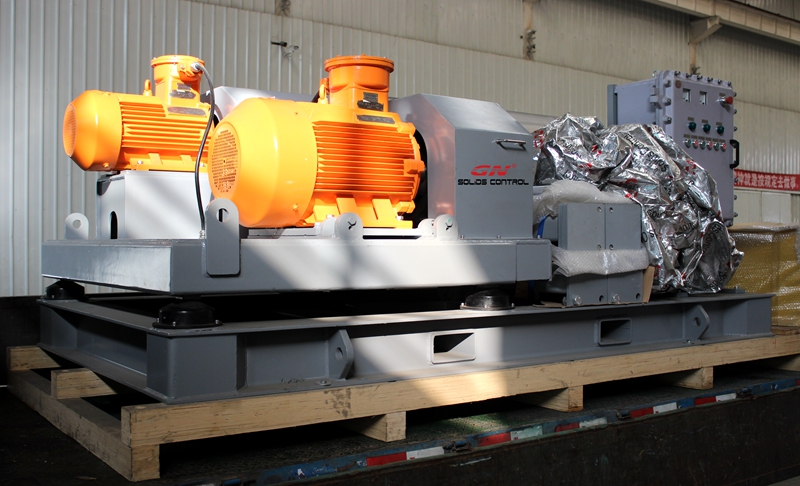 4)    Fluids collection tank to collect the discharged fluids from the vertical cuttings dryer and feed to the decanter centrifuge
5)    Container with insulation layer to keep the drilling fluids warm during winter when the temperature is minus 40 degrees in Russia area, windows, doors are opened for convenient operation and maintenance.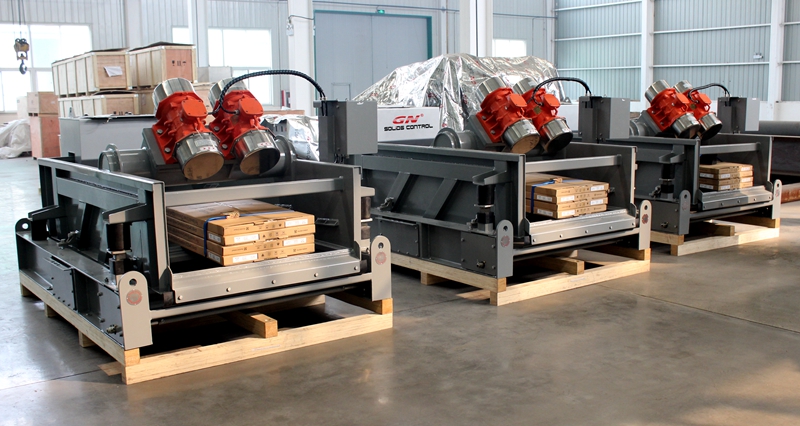 The containerized drilling waste management system has been widely used in Russia for many drilling fluids service companies and drilling companies because of the cold weather there, so that the client can keep working during the long winter.
The vertical cuttings dryer GNCD930 and decanter centrifuge GNLW363CG-VFD is the major equipments for drilling waste management system for oil based drilling cuttings. If only the clients do the maintenance as per our instruction and the operation manual, and GN engineers will fly to the client's jobsite to train the client's engineer and do the first time installation and commissioning if required by the client. We also suggest all the clients to prepare 2 years operation spare parts in case of the wear parts need to be replaced.
Positive pressurized VFD control panel with PLC smart control and touch screens, the operator can operate the centrifuge from the VFD control panel and adjust the parameters to archive the different result required.
For customized drilling waste management system, pls contact with GN solids control.