GN solids control will participate in the OTC 2018 as usual and show our most advanced equipments there.
GN OTC stand information as below: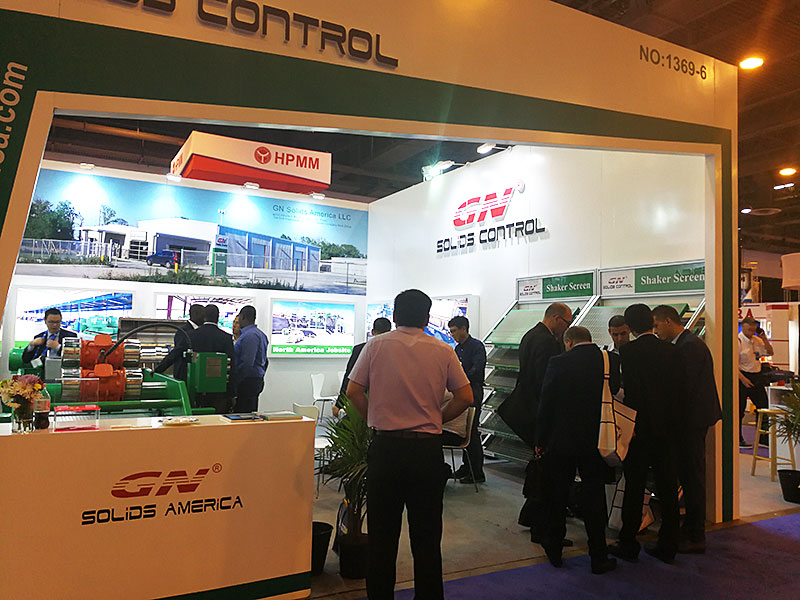 Show Time & Location: 30 April – 3 May, 2018. NRG Park, Houston, Texas, USA
Booth No. 1: NRG Center 1369-1 (GN China)
Booth No. 2: NRG Arena 8000 (GN America)
One stand will show the equipments in the name of GN solids control, the other stand will show in the name of GN solids America LLC, which is our brand company in Houston, TX.
We will show the equipments as below: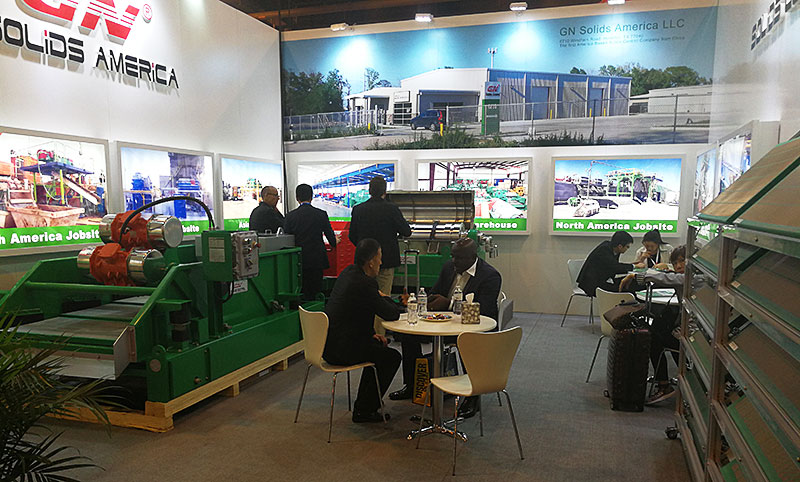 Decanter centrifuge GNLW363C, decenter centrifuge can be applied for oil sludge separation, drilling waste management system, solids control system, dewatering unit, etc.
Shale shaker: GNZS594F-HB , the 4 panel shale shaker installed with 4pc GN composite material shaker screens, screen dimension 585x1165mm, the screen area is 2.73m2, the vibration motor is 2.3HP Martin brand vibration motor made in USA, The shaker deck bottom is made of stainless steel which is fluids touch parts.
Sludge Vacuum pump: GNSP-20A, slurry pump is used as transfer pump for drilling cuttings, dredging slurry, all kinds of oil sludge based on density and viscosity. We need to confirm if the vacuum pump can be used to transfer oil sludge based on the density, viscosity, depth, pressure,etc.
Mud cleaner: GNZS594E-2S12N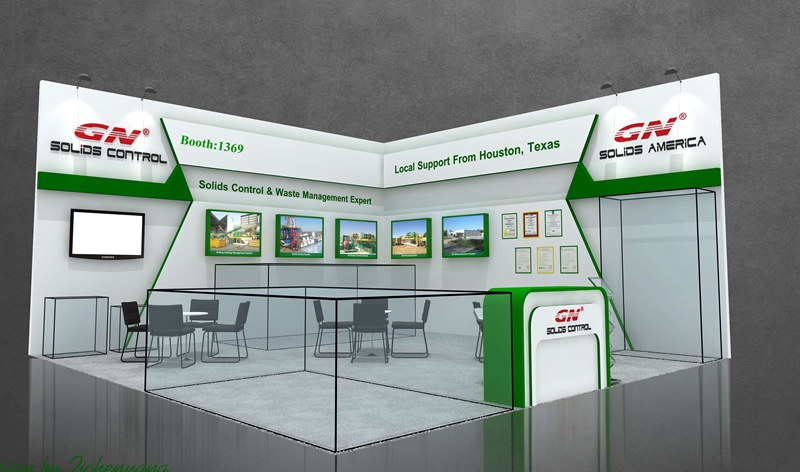 Centrifugal pump
Shaker screens: we sold thousands of composite material shaker screens in North America and South America for the drilling companies, and got a lot of repeat orders from our clients after they test and satisfied with the performance.
We just finished the important oil show CIPPE 2018 in Beijing, China at the end of March, if you are convenient to come to Beijing, China, welcome to visit us at CIPPE and visit our factory in Beijing, we would like to show you our workshop and production machines.