One set of customized mud tank system is ready for shipment to Middle East. The ATEX certified motor and electric control system can be applied for offshore drilling rig solids control system. The mud tank system is composed of 1 ea shaker tank, 2 ea storage tank, 1 ea water tank, 1ea of pump skid and 1 set of electric control system.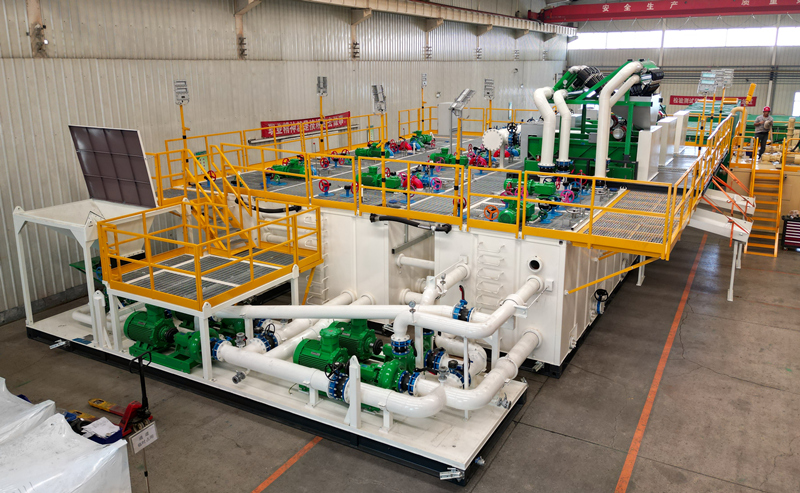 The main equipments of shaker tank including 3 sets of linear motion shale shaker and 1 set of hydrocyclone assembly, 2 sets of mud agitator, 4 sets of mud gun. The linear motion shale shaker is a 4 panel screen shale shaker with 585x1165mm shaker screen. We can produce different API from API 20 to API 325 as per client's requirement. The drilling fluids from well head flow to fluids distribution box and evenly flow to shale shaker for primary solids separation, the desander cone and desilter cone assembly installed on top of the 3rd shale shaker as the 2nd phase separation and 3rd phase separation equipments, the feeding pump are installed on the pump skid, and the suction and discharge pipeline are connected. The standard mud cleaner with compact footprint is without buffer box, when it is used as back up shale shaker, an extra buffer box will be added, and the hydrocyclone assembly frame will be installed on top of the shale shaker.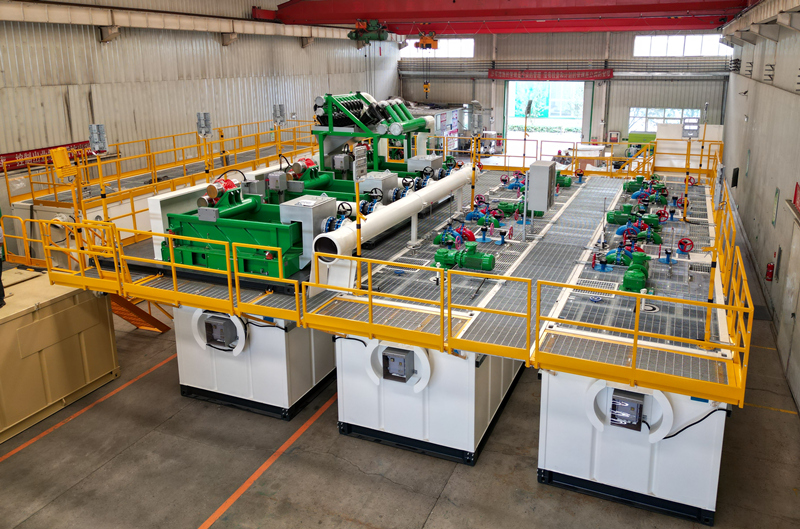 The 2ea mixing hopper , 2ea mixing pump, 2 ea centrifugal pump and a special designed collection hopper will be installed on a skid, the mixing pump can be also used as transfer pump, for longer working life, the pump housing and impeller are made of hard ductile iron alloy for better abrasion resistant capability, the mechanical seal to provide zero leakage and longer operation life. For more details, pls contact with GN solids control.