As professional manufacturer of decanter centrifuge and sludge transfer pump in China, GN solids control can design complete waste water treatment system and supply single equipments to our target clients like environmental engineering company, so that they can make a mud tank system with accessories locally for less freight cost and importation cost.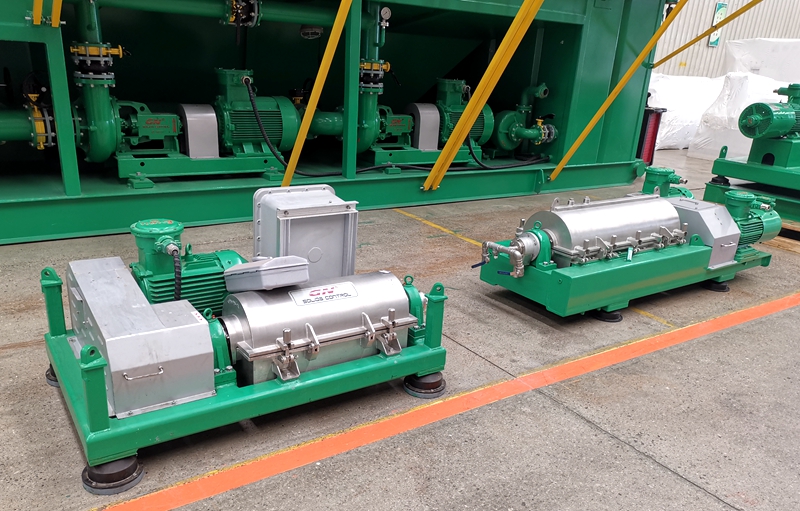 Recently we shipped 2ea mini decanter centrifuges with centrifugal pump and sludge vacuum pump to our client environmental engineering client in the world. The 9 inch decanter centrifuge is the smallest model we can produce, we also have 14 inch bowl decanter centrifuge, 18 inch bowl decanter centrifuge, 22 inch bowl decanter centrifuge, 30 inch bowl decanter centrifuge for different industry. We have GNLW223D series with bowl length 26.4 inch, the ratio is 3, the max G force is 2492G, the max bowl speed is 4500rpm, the normal working speed is 3800rpm. GNLW224 series decanter centrifuge with ratio 4, the bowl length is 36.4 inch, the max speed is 5000 rpm, the normal working speed is 0 ~4500rpm, the max G force is 3077 G. We will select proper model decanter centrifuge for client's different projects.
Normally we use screw pump as ideal feeding pump of decanter centrifuge, sometimes due to space limit and other consideration, we also use centrifugal pump and submersible slurry pump as centrifuge feeding pump, compare with screw pump, the slurry pump 's flow rate can not be controlled by adjust the pump motor frequency, it can be adjusted by valves and installed a flow meter on the pump outlet, but the maintenance cost is cheaper, especially when solids content is very high, so the impeller and pump casing material should more abrasion resistance material.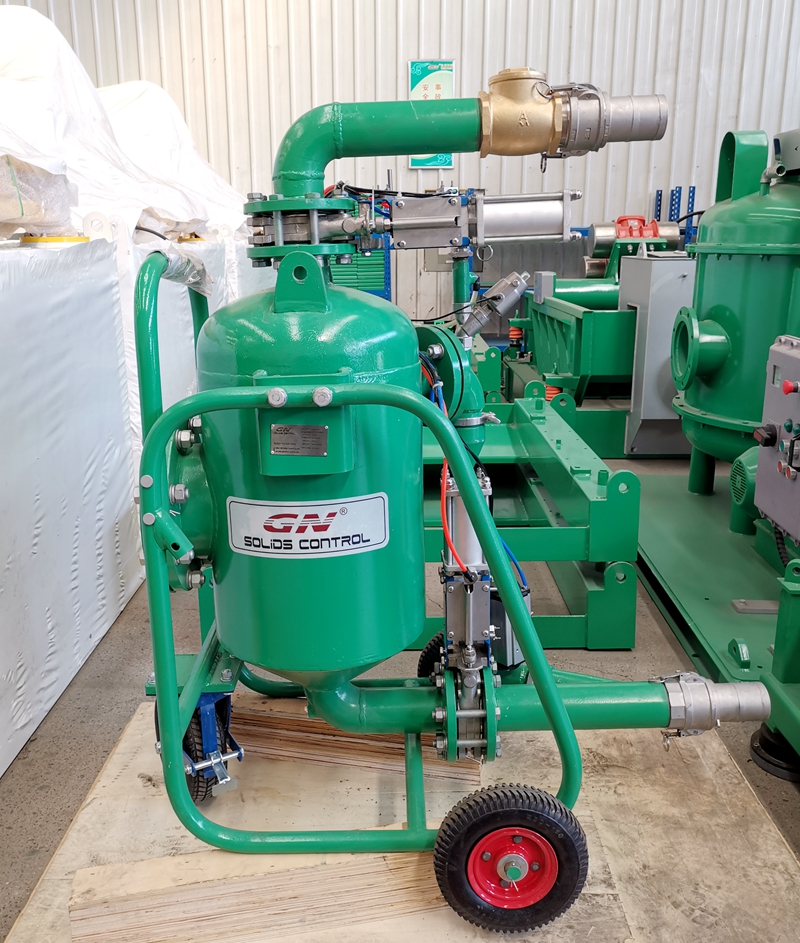 Vacuum pump is used to transfer different types sludge, like industrial waste sludge, oil sludge, drilling cuttings, drilling fluids, etc.