One batch of jet mud mixer and vertical cuttings dryer are ready for shipment to our client in China.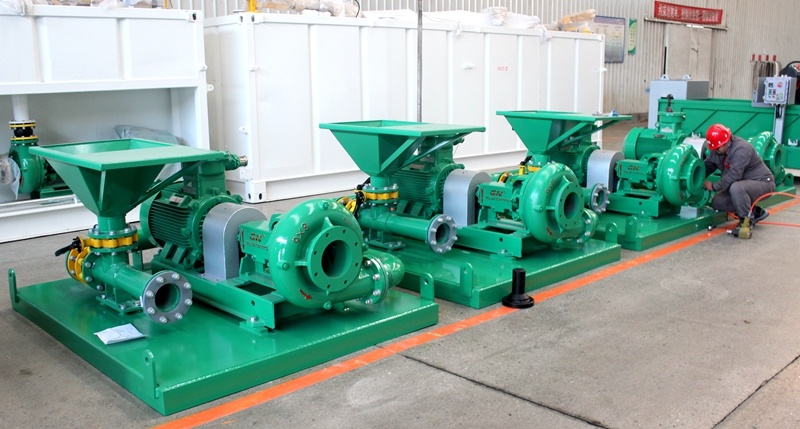 The jet mud mixer is consist of mud mixing hopper and mud mixing pump, pipelines, valves, electric control panel on the oilfield skid, the mud mixing package can be easily connected with client's old mud tank by flexible hose. The mixing hopper can be installed on top of mud tank, and install the mixing pump on the tank skid for better mixing efficiency.
Except for jet mud mixer, GN also produce other solids control equipments like shale shaker, mud cleaner, desander, desilter, vacuum degasser, centrifugal degasser, decanter centrifuge, mud gas separator, shaker screens, mud agitator, mud gun, centrifugal pump, submersible slurry pump, mud tank and flare ignition device. If you have requirement for a complete solids control system and mud recycling system, pls contact with GN solids control.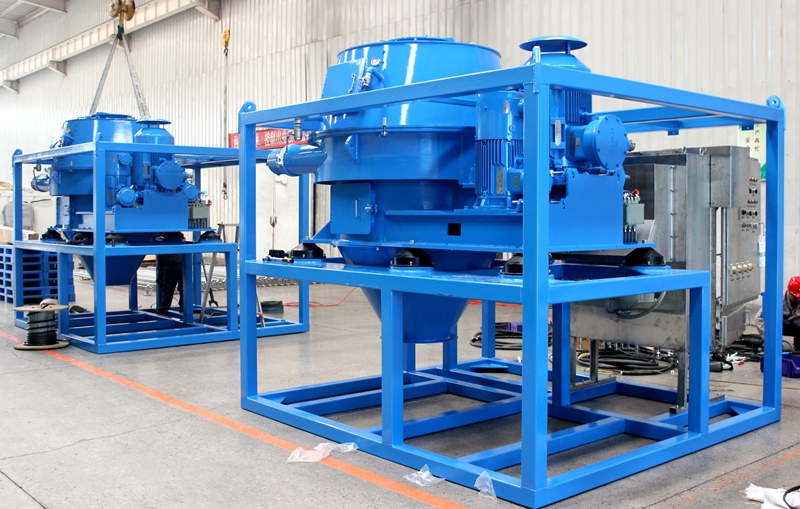 Vertical cuttings dryer is the core equipment for drilling waste management system, it is mainly used for oil based drilling cuttings treatment. The complete drilling waste management system for oil based drilling cuttings treatment including 1 ea vertical cuttings dryer, 1 ea decanter centrifuge, 1ea decanter centrifuge feeding pump ( screw pump), 1 ea flushing pump ( screw pump), telescopic skid for vertical cuttings dryer, telescopic skid for decanter centrifuge, complete package skid with intermediate tank, pipelines and accessories. The screw conveyor is installed horizontally to pick up drilling cuttings from solids control equipments, another unit is installed slantly to transfer the drilling cuttings to vertical cuttings dryer, the cuttings box or another unit auger to pick up the discharged solids and transfer to other place.
The fluids discharged from vertical cuttings dryer will flow to intermediate tank and the screw pump feed the fluids to decanter centrifuge for further treatment, the separation cut point is 2~5 microns.