Recently 2 sets of drilling waste management system are shipped to our client in Xinjiang province. They are used to treat the oil based drilling cuttings, recovery more useful drilling fluids and reduce the drilling cuttings disposal cost.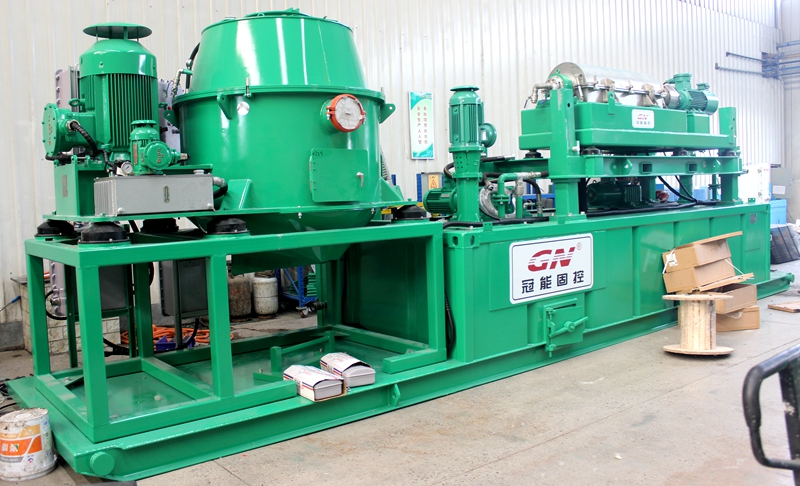 The major and most important equipments in the drilling waste management system including: decanter centrifuge and vertical cuttings dryer.
The decanter centrifuge produced by GN Solids Control features:
1) Centrifuge Duplex Stainless Steel 2304 or 2205 bowl made from centrifugal casting, the other parts are made by stainless steel 316L
2) Centrifuge screw propeller is protected by tungsten carbide tiles, it is made by centrifugal casting by heat treatment up to 1000 degree. The screw is made of stainless steel material.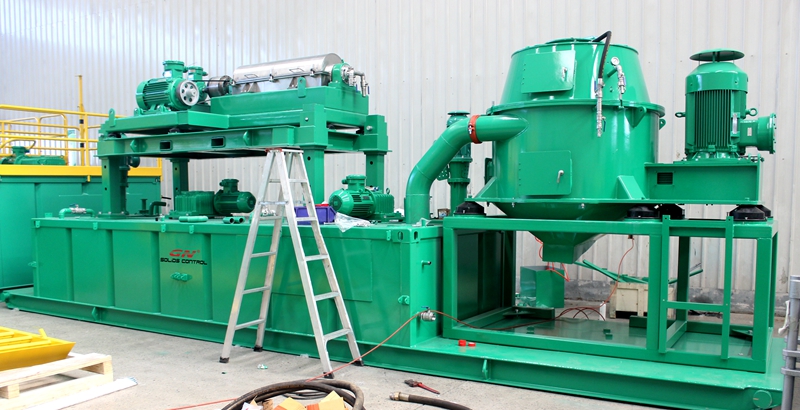 3) The bearing is SKF brand for better performance.
4) The collection box is all made of stainless steel 304 for better corrosion resistance. The air spring design is for user friendly, one worker can open the collection box easily.
5) The VFD control panel can adjust the frequency of main motor, back drive motor, feeding pump motor. The frequency inverters are all ABB brand. The other electric components are made from famous brand for easier replacement by international clients. The VFD control panel is positive pressurized VFD with PLC Smart control , HMI interface.
The ideal feeding pump for the decanter centrifuge is positive displacement pump, sometimes to save the space on the mud tank, we will use vertical installed submersible slurry pump as feeding pump.
Vertical cutting dryer is the first step to treat the oil based drilling cuttings, the OOC is normally below 5%, sometimes the oil content in the cuttings could be below 3%. In some countries it is accepted to be landfill, in some other countries the data should be below 1%, the client can send the discharged solids to burning process.