Among all the solids control and waste management equipment used for oil and gas drilling, the centrifuge is of the most difficult one to produce because of the preciseness and the performance. As the solids control manufacturer who ranks in the first place second to none in China, GN Solids Control is very specialized in the centrifuges, especially the 14 inch bowl decanting centrifuge.
This 14 inch bowl decanting centrifuge is a popular size centrifuge all over the world for applications in oil and gas industry. For this same size, GN provide 4 models, GNLW363CG, and GNLW363CG-VFD premium configurations and, GNLW363CD and GNLW363CG-VFD as economic configurations.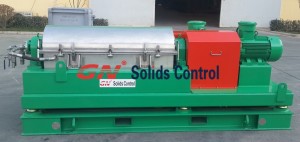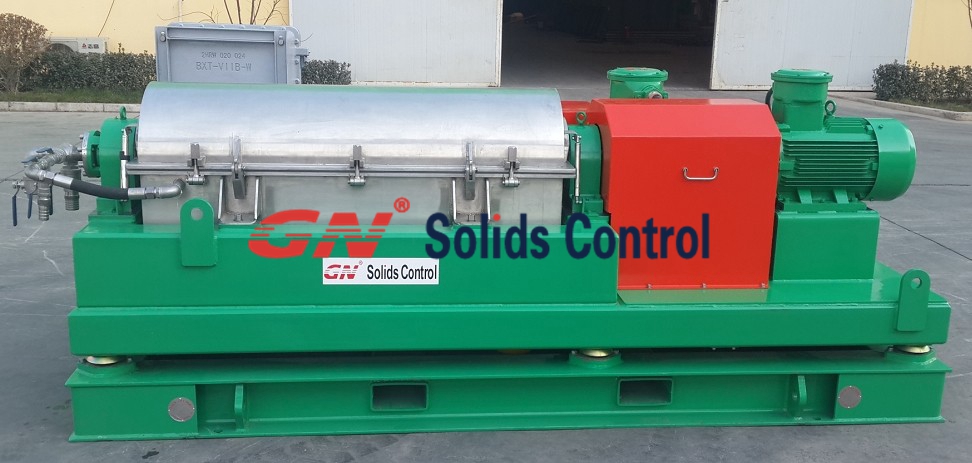 For Premium configurations: the premium configuration of decanter centrifuge GNLW363CG, they use better and stronger material for bowl, as SS2205 stainless steel made by centrifugal force. And the impeller protection tiles are made of special material which is both anti-corrosion and strong, which is called the ceramic in steel while steel in ceramic, a combination of the advantages of ceramic and steel. SKF bearings, for longer service life and better performance…and etc.
For both premium and economic configurations, GN has VFD control panel available, enable the rotation speed to be possible from 0 to 3200RPM. GN Solids Control is the first solids control manufacturer who can make the positive pressurized VFD control panel, and this method is the most popular in the world for time being and safer than flame proof solution especially in high temperature conditions.
GNLW363CG Premium Configuration is commonly used in Middle East, in the next month, in an Oil Exhibition held in May in Tehran, GN will show one set of newest design decanter centrifuge for Persian Gulf customers. May you have interest, pls feel free to contact us at our website or visit our factory near to Beijing Airport.
Related Arciels: