Unfortunately most of the HDD machines in India did not have a mud recycling system to reuse the drilling fluids, it is a huge loss of the HDD contractors that who never realized the importance of mud recycling system for HDD machines. You may own HDD rig made in USA, or you have HDD machines coming from China, whatever type machine you have, the mud recycling/ cleaning/mixing system can help you in the points below: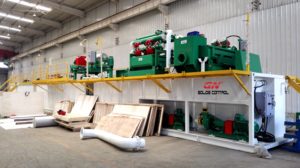 1) Reuse the drilling fluids or use the recycled mud to prepare for new mud, reduce the drilling cost
2) Lubricating the HDD rig
3) Cooling function
4) Reduce the drilling waste and only a small mud pit is required in the site, especially for some countries which have strict low for the drilling wells and drilling waste disposal, a mud recycling system can reduce the waste volume and make it easier to treat the waste properly.
5) Reduce the damage of the HDD machine and you can use it for longer time
At the beginning it is hard to convince the client who never used such mud recycling system for HDD projects to use it, he may ask why I should invest so much money for the mud recycling system. I can just leave it in the mud pit, it will be useless for me, etc. We have to show the client the successful case study of their competitors who began to use mud recycling system, they did job perfectly and fastly, the investment will be changed to profits in the future.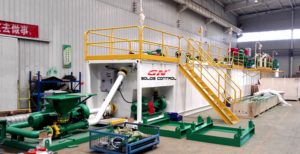 GN solids control provide mud recycling system for HDD machines Vermeer, drillto, America Auger, etc. We have different treating capacity design for options, 200gpm, 300gpm, 500gpm, 800gpm, 1000gpm, each mud recycling system with different storage capacity. The mud mixer could be included.