Recently one batch of mud cleaner for offshore drilling are ready for delivery, as one of the most professional solids control equipments and drilling waste management equipments manufacturer in China, GN Solids Control can produce shale shaker, mud cleaner, desander, desilter, vacuum degasser, decanter centrifuge, mud agitator, mixing hopper, mud gun and others solids control equipments for both onshore and offshore drilling rig. The standard equipments design is same, just for different applications, the explosion proof standard and lifting design will be different. The lifting frame and lifting pad can be DNV 2.7-1 and CSS approved. The motor and starter can be IEC EX & ATEX for zone 1 or zone 2 application.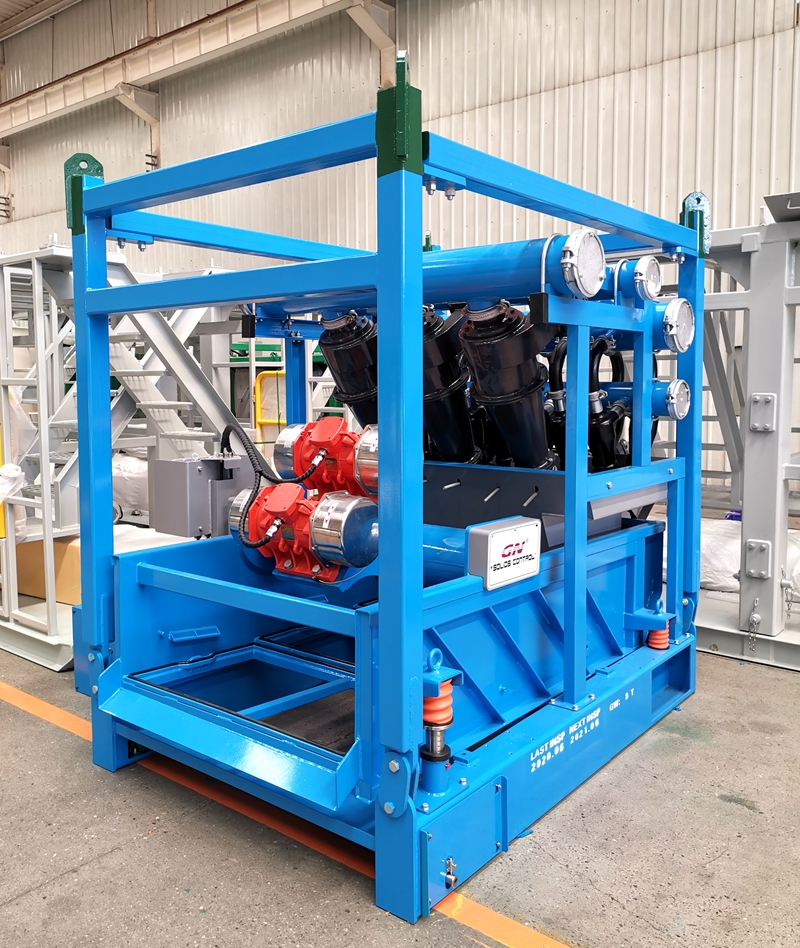 The mud cleaner is a combination of desander cone ( 10inch), desilter cone ( 4 inch) and bottom shale shaker, it is also called 3 in 1. The compact design can save space on the solids control system mud tank, especially when the mud tank size is also compact. 2 nos of centrifugal pump as feeding pump of desander cone and desilter cone, GN produced centrifugal pump is interchangeable with world famous brand centrifugal pump, the pump casing and impeller are made of ductile iron for better wear resistance capability.
Depends on the drilling fluids temperature, if it is over 70℃,we will use special material desander cone with outter metal cover to prevent it from reform and damage. The desilter cone is 100% polyurethane material for longer working life.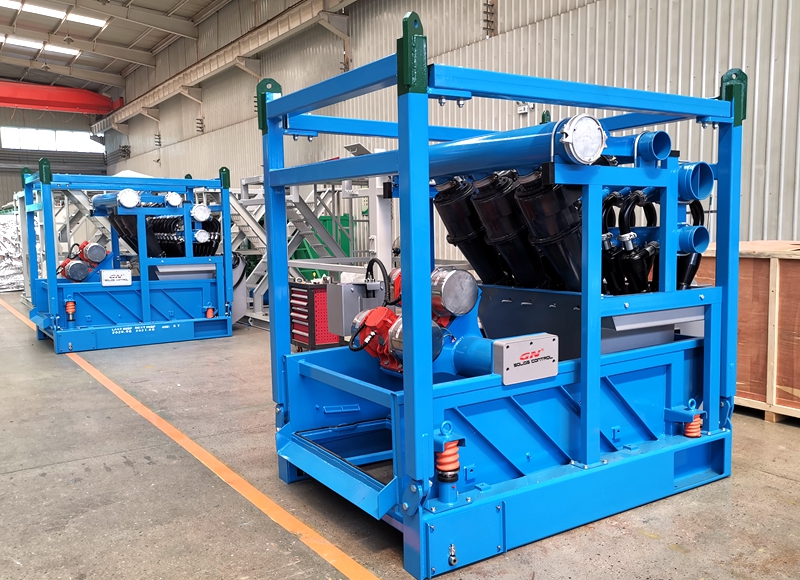 The shaker screen is composite material frame shaker screen with SS316L material wire mesh. Our screens have been tested by API third party lab and got the report, all of GN shaker screens are produced comply with API RP13C standard.
The patent sealing rubber design ensure the good sealing of the shaker screens on the shaker deck, the bottom deck is made of stainless steel for better corrosion resistance.