This week we shipped mud gas separator and waste collection box to Sinopec.
The mud gas separator normally installed before the solids control system and on the trip tank skid together with chock manifold. Right now all the oil well drilling and mining drilling require mud gas separator to avoid kicking off, sometimes they also need a flare ignitor device. Several month ago GN solids control also shipped one set of mud gas separator and one set of flare ignitor to Indonesia.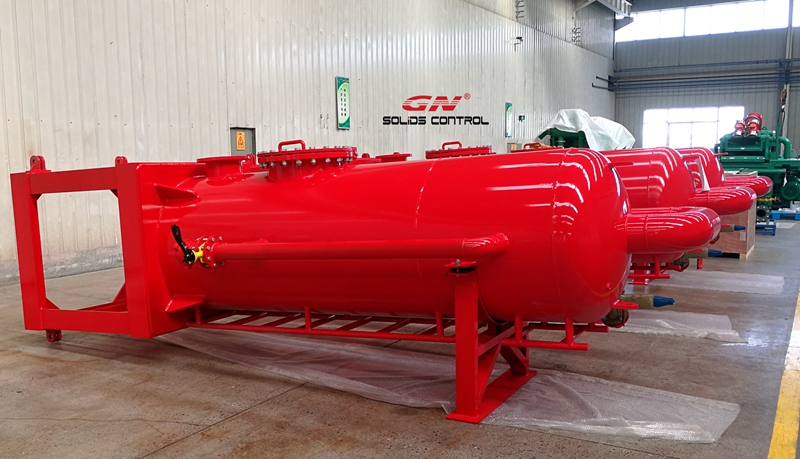 Another product is the waste collection box / container with PLC smart control which is used to collect the drilling waste cuttings or oil sludge waste from the rig site. The function of the PLC smart control is as below:
1) The motinoring system to monitor the leakage on the discharge port
2) Warning system for loading the waste within the limit of the environmental protection law as per the gravity sensor
3) Electrical automatic sliding cover performs well on sealing for leakage when closed
Both of them will be used in the rig site, the mud gas separator is used before solids control system, the waste collection box is used to collect the cuttings from the solids control equipments.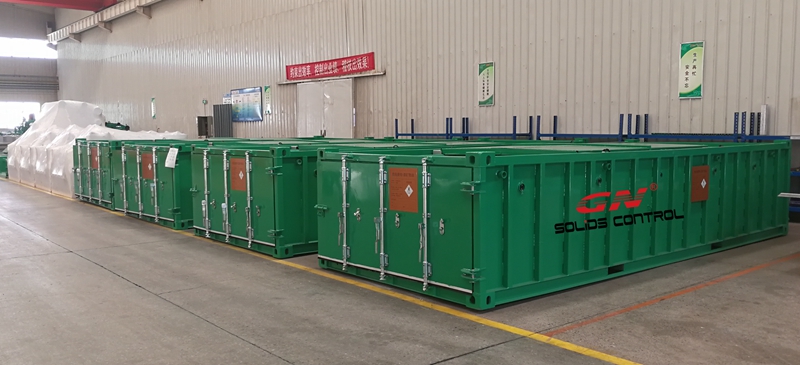 As a professional solids control equipments and drilling waste management equipments( both oil based mud and water based mud) manufacturer in China and Houston , GN main products including:
Solids control equipments: decanter centrifuge, linear motion shale shaker, linear motion mud cleaner, desander, desilter, vacuum degasser, centrifugal degasser, mud agitator, centrifugal pump, mixing hopper, mud gas separator, flare ignitor, mud gun, slurry pump, shaker screens
Drilling waste management equipments: vertical cuttings dryer, decanter centrifuge, screw conveyor, screw pump, high G drying shaker
Vacuum pump, Oil sludge separation system, TDU, Dewatering unit, solidification unit, drilling waste collection box, etc.