This week GN solids control shipped the second batch of solids control equipments to Ukraine for 16 drilling rig project. The total quantity of the project requirement is as below:
1)    horizontal decanter centrifuge, 30 units
2)    linear motion shale shaker and linear motion mud cleaner, over 30 units
3)    vacuum degasser, 6 units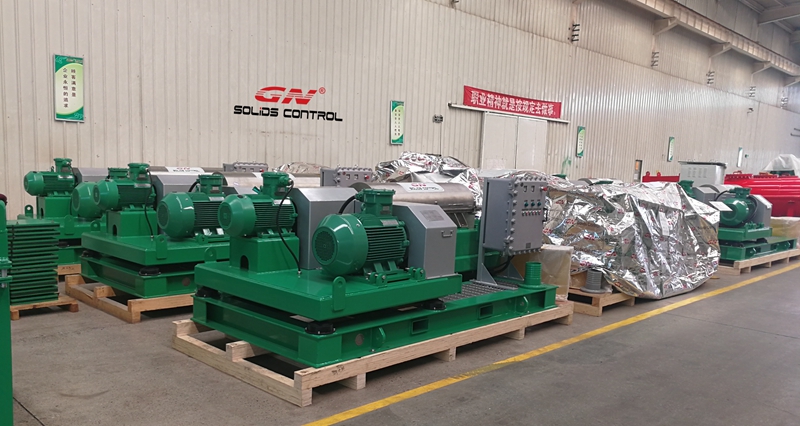 These equipments will be shipped by 4 batch, this is the 2nd batch. All of them are our major solids control equipments, which have been proved to be good quality, good performance and competitive price.
We also have another type of degasser-centrifugal type degasser which is very popular in Russia market, the features of centrifugal degasser is compact design, easy maintenance, high efficient. The vacuum degasser is a horizontal type degasser with steady operation performance, no need jetting pump compared with Derrick type vacuum degasser.
We have fixed type centrifuge and VFD decanter centrifuge, the client choose fixed speed centrifuge for oil & gas drilling rig, if the client use the centrifuge for drilling cuttings treatment and dewatering unit, the VFD decanter centrifuge is applied.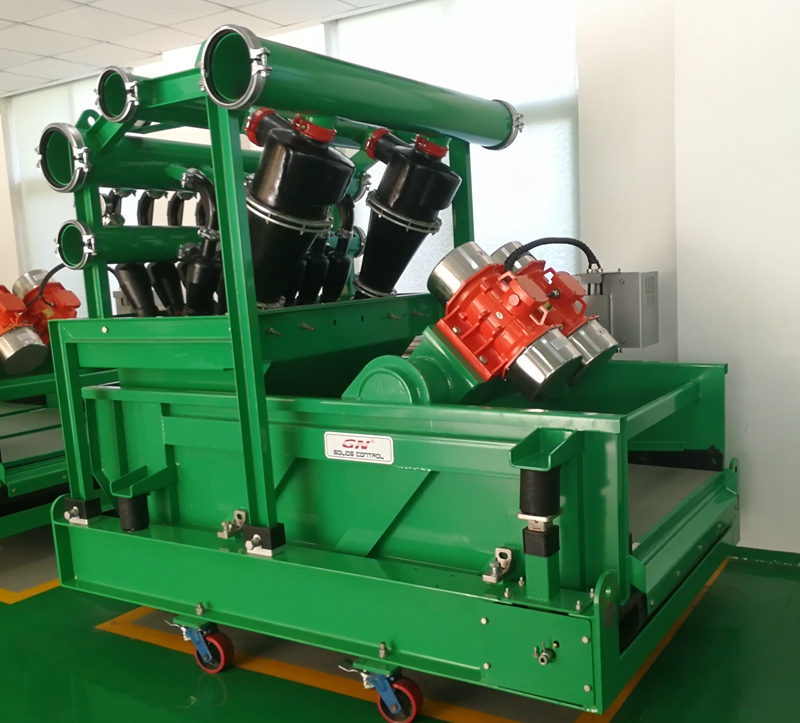 The linear motion mud cleaner with 1000 gpm treating capacity, 2 ea of desander cone and 12 ea of desilter cone. The bottom shale shaker model is same with the linear motion shale shaker, the client only need to make stock for one dimension shaker screens.
Welcome to send us inquiry for your drilling rig solids control equipments requirement.