As one of the professional manufacturer of solids control system, drilling mud cleaning system, drilling waste management system in China, GN solids control can produce mud cleaning system for both onshore and offshore project, we can make customized design for different requirement. Recently one unit of customized design mud cleaning system are ready for shipment to our customer, the technical configuration is as below: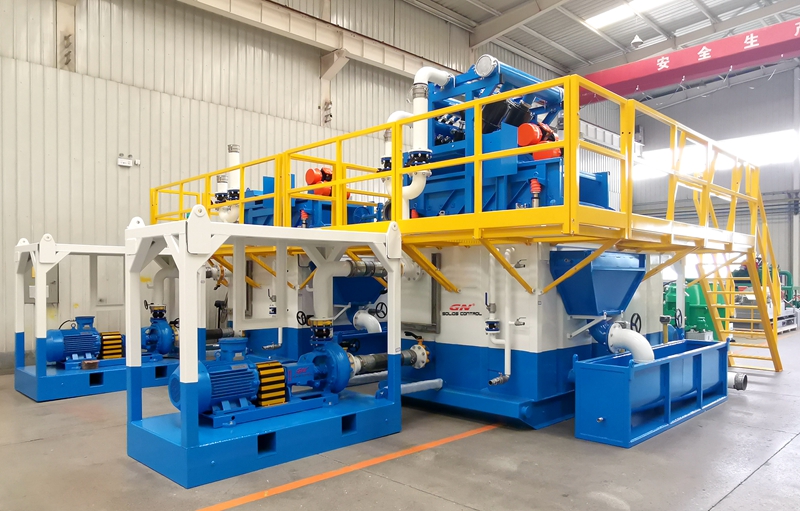 1) Linear motion shale shaker: it is the first phase cleaning to reduce the solids content and separate coarse solids from the drilling fluids, the operator can use different API mesh shaker screens to adjust the density, viscosity of the drilling fluids to meet drilling requirement, a good performance shale shaker can reduce the drilling waste effectively. The 2ea Italy Oil brand vibration motor drive the shale shaker, the shaker screen fixed by wedges, the shaker deck bottom is made of stainless steel for better corrosion resistance.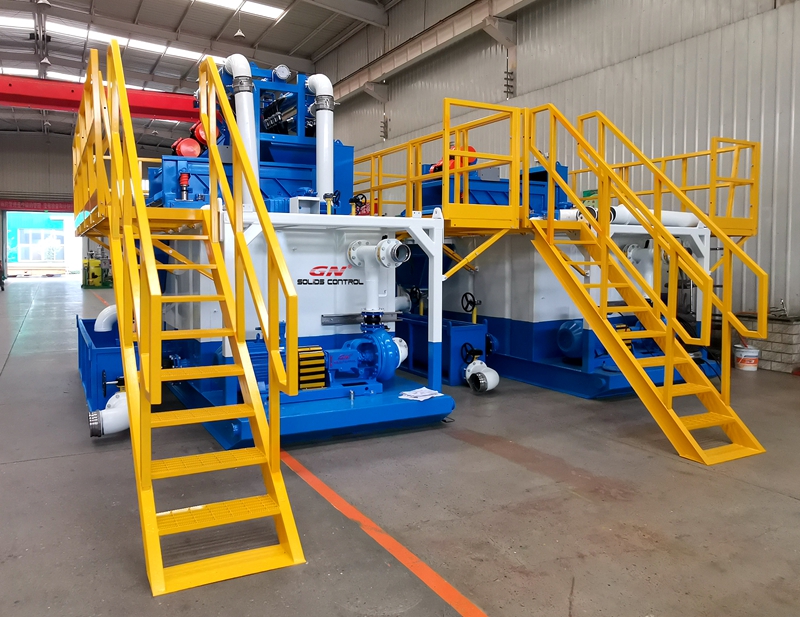 2) Linear motion mud cleaner including desander cone, desilter cone and bottom shale shaker. desander cone is the second phase cleaning, desilter cone is the third phase cleaning, the desander cone and desilter cone are made of 100% PU for longer working life, the composite material frame shaker screens can last longer and the effective screen area is larger, the separation performance is better, the storage period can last longer.
3) Centrifugal pump, which can be used as mixing pump, desander/ desilter feeding pump, transfer pump, charging pump, trip pump, it is installed inside the frame for convenient transportation and lifting from land to offshore rig platform. The lifting pad can be certified by DNV as per client's requirement. The pump casing and impeller material is ductile hard alloy for better abrasion resistance.
If you required drilling mud cleaning system for onshore or offshore project, pls contact with GN solids engineer.