As a screw conveyor manufacturer in China, GN solids control can produce screw conveyor with different size and transfer length as per client's requirement.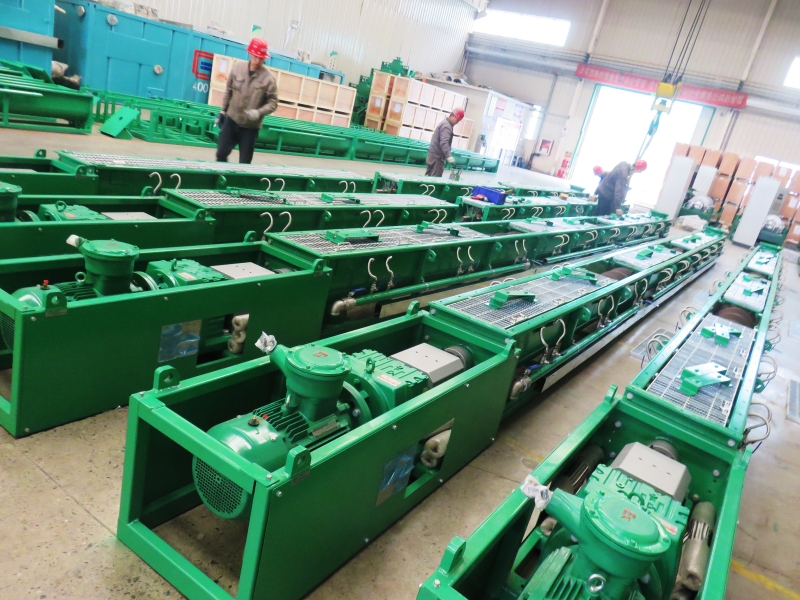 Before selling, we will collect necessary information from our clients, including transfer materials, density, moisture, temperature, max particle size, solids content, etc. According to the reply, there are different material for selection, such as carbon steel, stainless steel SS304, SS316L, ASTM A36, etc. Also we will select proper models according to transfer flow capacity, conveyor angle( the screw conveyor can be installed horizontally and inclined, but the angle should be no more than 40 degree), the screw type (feeder type or conveyor type), feeding type ( flood load or uniform), installation condition (indoor, outdoor ), inlet port and outlet port, power supply, explosion proof standard, fixed speed or variable speed, and other information necessary. The screw conveyor quantity and models are also according to the site layout.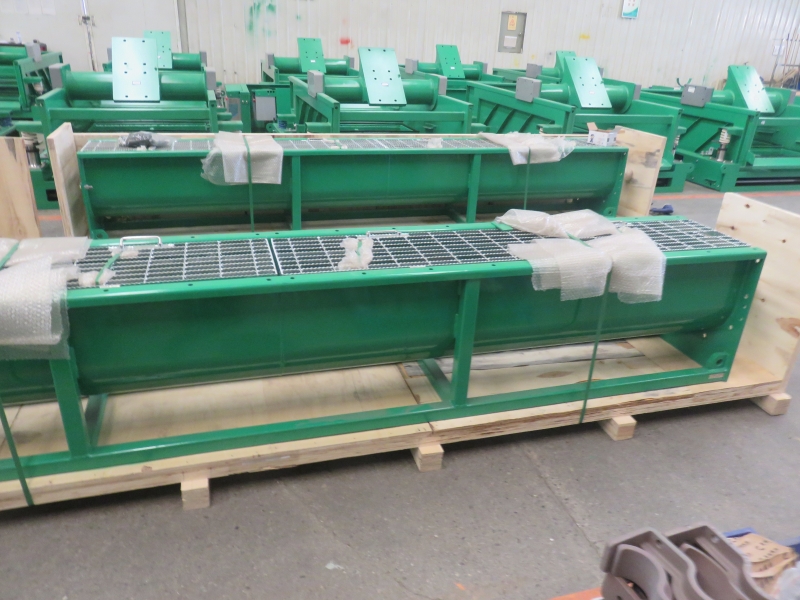 The screw conveyor is a traditional equipment to transfer the drilling cuttings, drilling fluids and other waste sludge from solids control system primary shaker or from waste pit. The tightly closed casing cover is utilized for better sealing result, except for drilling waste, the screw conveyor can be also used to transfer food, medicine, chemical, paper making, environmental solutions, metallurgy, building materials, electricity, coal ash, cement, sand, lump coal, cereals, etc.
GN can produce Screw conveyor with diameter 10inch, 12 inch, 14 inch, 16 inch and 18 inch, the transfer length is customized, each section is standard 12ft, there are 1 section, 2 sections, 3 section and 4 sections for option, with 12ft, 24ft, 36ft, 48ft length.
The screw flights are made of wear resistant and thicker manganese steel, reinforced frame outside the conveyor with high strength to the complete conveyor, the bearings are from NSK or FAG for reliable working.