Recently we shipped shale shaker and decanter centrifuge to International Environmental Company. They use GN equipments to treat the slurry collected from different recycling company, including metal, glass, silt, sand, plastic etc. By using GN equipment, they succeeded to separate out those valuable info such as metals, glass or silt to resell. The technical configuration is as below: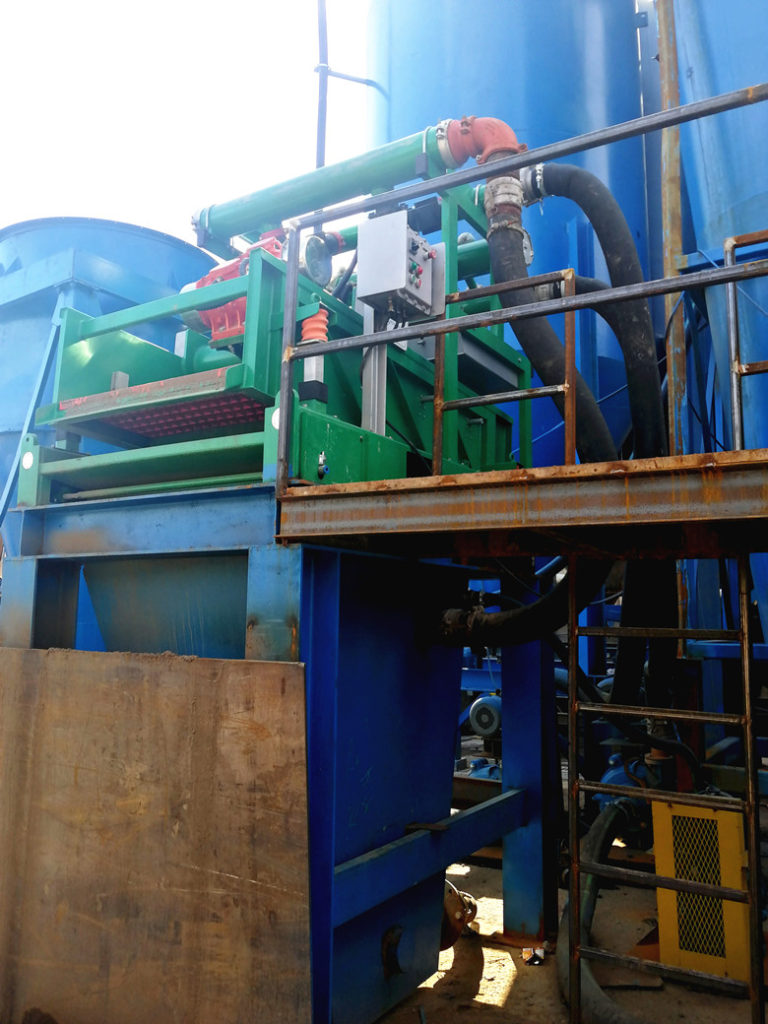 1)Before feeding to shale shaker, the operator use a crusher to broke all the materials recycled from different place into small size, otherwise the shaker screens will be damaged very quickly, and make it easier transferred by the pump. 4 panel drying shale shaker to separate coarse solids from slurry, the fluids dropped into the mud tank. The centrifugal pump feed the fluids to desander cone and desilter cone.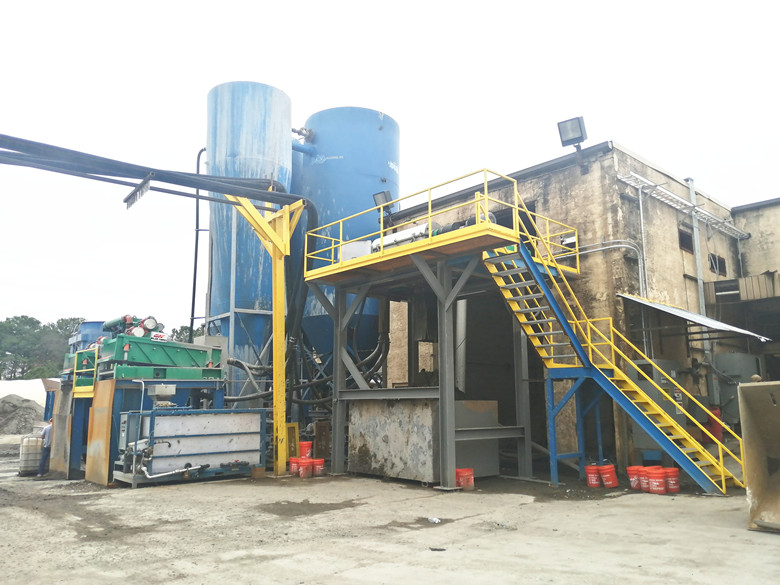 2) 4 panel mud cleaner to separate the fine solids from fluids, the desander cone separation cut point is 45 microns, the desilter cone separation cut point is 25 microns, the hydrocyclones material is 100% PU material for longer working life. The clean fluids drop into the mud tank, the decanter centrifuge feeding pump transfer the clean fluids to decanter centrifuge for further treatment.
3) GNLW553C-VFD decanter centrifuge with chemical dosing system to separate ultra fine solids up to 1 microns. Since adding the flocculants in the slurry will reduce the treating capacity of decanter centrifuge a lot, to meet the required treating capacity of the project, a big bowl big treating capacity decanter centrifuge should be applied.
The centrifuge discharged solids can be collected by waste bag or waste collection box, if the user want to get much drier solids, press filter can be applied.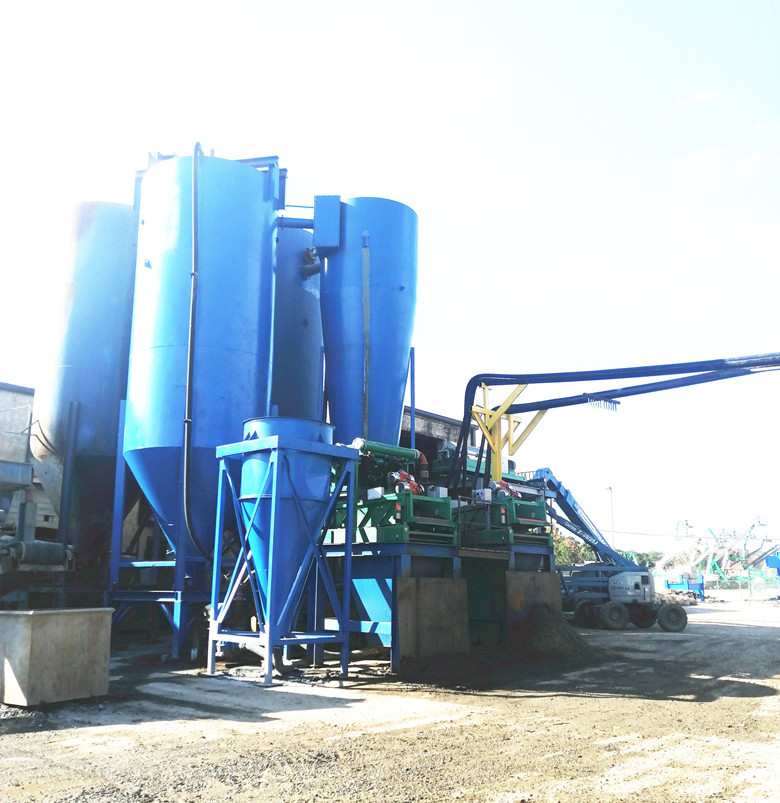 As a professional manufacturer of shale shaker, mud cleaner and decanter centrifuge in China, our equipments can be applied not only for oil & gas industry, it can be also used for solids liquid separation project of environmental protection project.