The vertical cuttings dryer and decanter centrifuge should be lay on the telescopic skid for better performance and convenient operation. Recently we shipped several units of telescopic skid mounted vertical cuttings dryer and decanter centrifuge to international oilfield service company, they repeat the same order since 2014, and they are satisfied with the equipments performance, quality and our after sales service.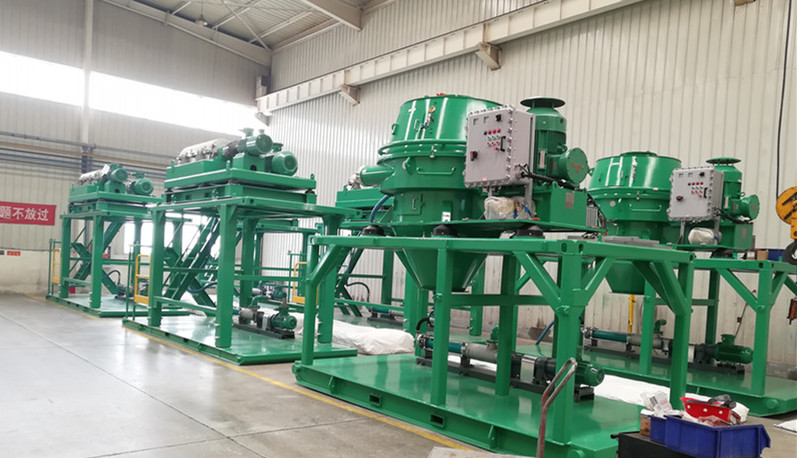 When the vertical G dryer and decanter centrifuge is installed on the mud tank, we will provide simple support frame legs, and the solids discharge trough is also an option if required.
Vertical cuttings dryer is an ideal equipment to treat the oil based drilling cuttings and SOBM, when used for water based drilling cuttings, high G drying shaker can work better and with higher cost performance ratio. The cuttings discharged from vertical cuttings dryer with oil content in the cuttings is below 5%, in some countries, it is permitted to be disposal directly or for landfill. In some other countries, it needs further treatment such as burning, TDU, Biodegradation or injection. The treated fluids will flow to an intermediate tank, then decanter centrifuge feeding pump will transfer the fluids to VFD decanter centrifuge to separate more fine solids from the fluids, the treated fluids will be collected by an centrifuge tank and transfer to active mud tank system for reuse or chemical mixing tank to prepare for new drilling fluids. The drilling waste management system is environmental friendly system to reduce the drilling waste and reduce the harmful to the earth, also can recycle more useful drilling fluids for the customer and save the drilling cost, especially in some countries the zero discharge system is compulsory, otherwise they cannot get permit for drilling project.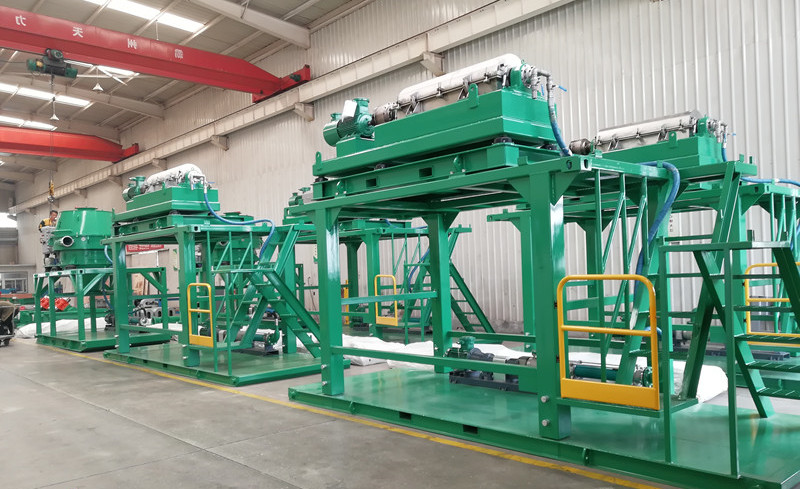 For more solutions of OBM, SOBM, WBM drilling waste management solution, pls contact with GN solids control.