GN new released design of TBM slurry separation unit including :
GNTBM-240M, treating capacity 240 m3/h;
GNTBM-360M, treating capacity 360 m3/h;
GNTBM-500M, treating capacity 500 m3/h;
GNTBM-1000M, treaing capacity 1000 m3/h.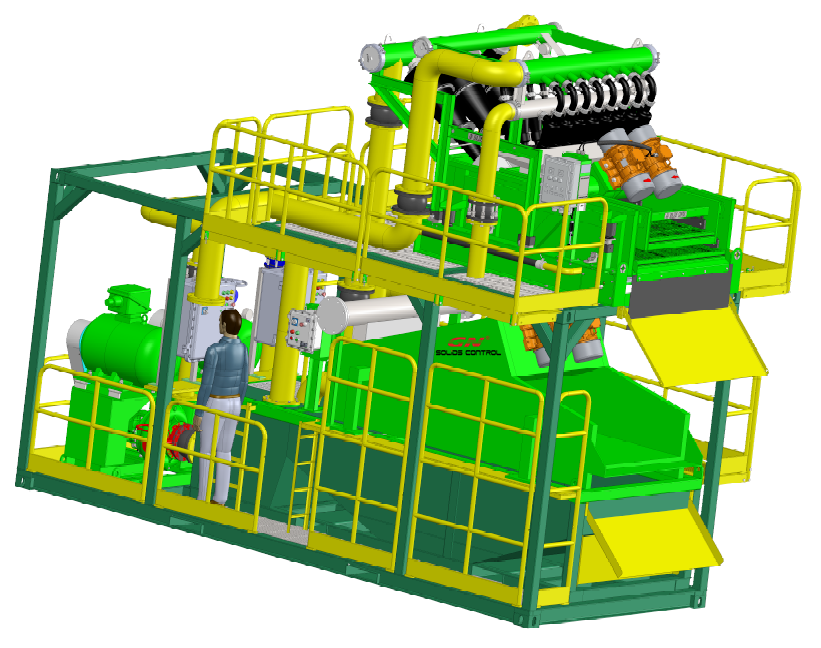 Take GNTBM-240M TBM slurry separation unit as example, the technical specification as below:
1) Coarse solids shaker to separate big solids from the slurry, the separated slurry will drop into the bottom mud tank.
2) #1 centrifugal pump will transfer the slurry to desander cone, the cut point is 45 microns, after treatment, the fluids will drop into the mud tank. The separated solids will be drying by the top layer screen firstly and then drop to the bottom layer screen for drying again, so that more useful fluids will be collected and the discharged solids is much drier for easier disposal. The centrifugal pump is 100% interchangeable with famous brand centrifugal pump parts, and the pump casing, impeller are both made of hard ductile iron alloy.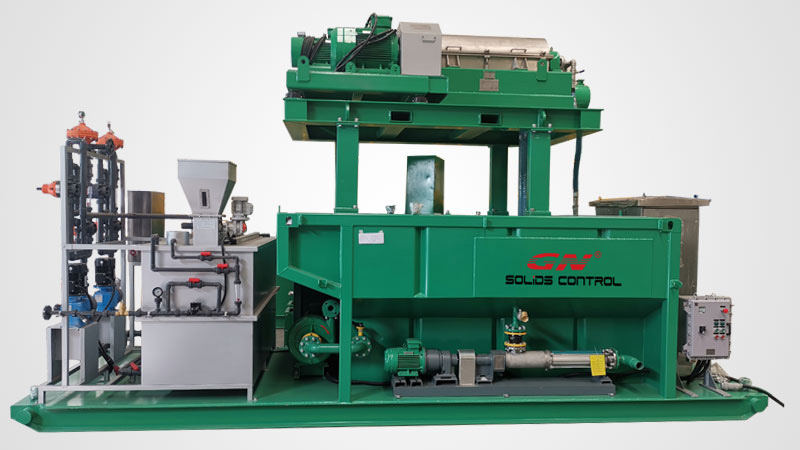 3) #2 centrifugal pump transfer the fluids to desilter cone, the cleaner fluids will drop into the mud tank again for reuse by the TBM machine, the discharged solids will be drying again by the double deck shale shaker or single deck bottom shale shaker. All of the shaker screens are composite material frame shaker screen with longer working life and larger effective screen area, which is made by GN solids factory.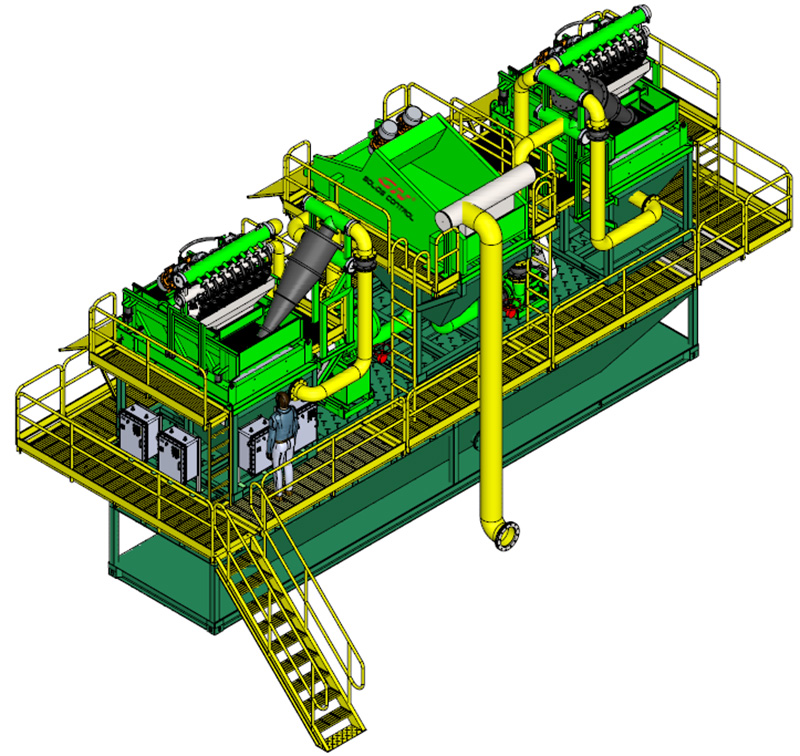 4) Because of space limit at the jobsite and for convenient movement, we design the TBM slurry separation unit in very compact design. To get more clear water, the client can use dewatering centrifuge in the next process by working with chemical dosing system. GN can provide different treating capacity dewatering centrifuge based on client's requirement.
If you have requirement of TBM slurry separation unit, pls contact with GN solids sales for more information.