Two sets of slurry dewatering system is ready for shipment for America client for construction slurry, this is the repeat order from the same client, they are satisfied with the performance and after sales service, so they purchased 4 more units for their ongoing project, these 2 sets of slurry dewatering unit is part of their new order. The new 2 sets of construction slurry dewatering unit design has been improved according to client's feedback to be more user friendly.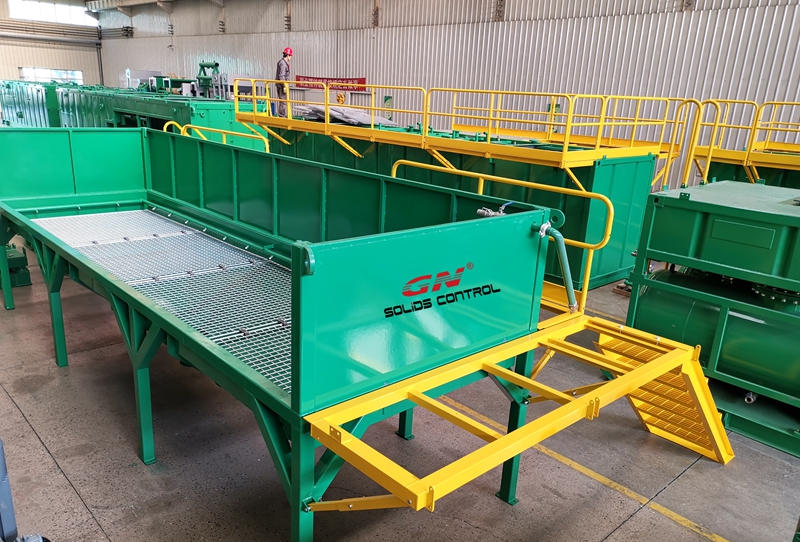 The technical configuration is as below: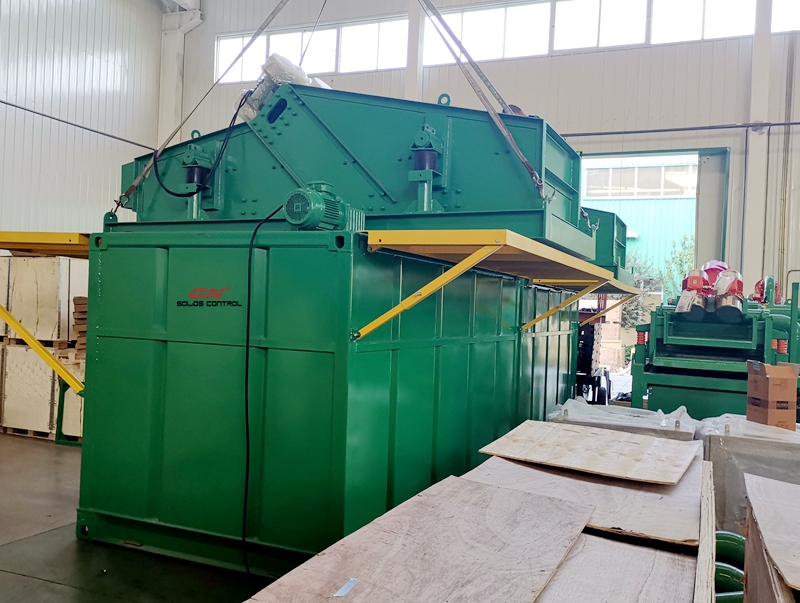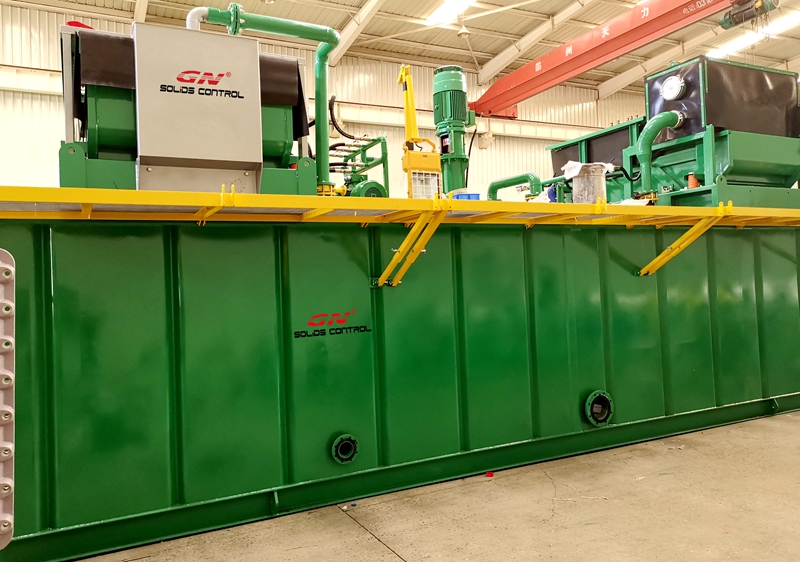 Coarse solids separation modular: The coarse solids separatioin shale shaker is installed on the slurry collection hopper, the discharged slurry is dropped into the collection hopper, a submersible slurry pump is installed vertically as feeding pump of fine solids separation modular.
Slurry collection hopper modular: This is special designed slurry collection hopper and it is used to collect the construction slurry from the vacuum tanker vehicle. The internal water spray system will help the slurry to the hopper discharge port easily.
Fine solids separation modular: A shale shaker equipped fine mesh shaker screen to separate the fine solids from the slurry, this step is very necessary to reduce the solids content and protect the desilter cone in the next process, also it will protect the centrifugal pump of the desilter cone, it will reduce the abrasion of them and make their working life longer.
Desilting modular: The desilter cone is to separate fine solids over 20 microns before decanter centrifuge, it can reduce the fine solids effectively and improve the separation efficiency of the decanter centrifuge.
Decanter centrifuge: The high speed decanter centrifuge is used to separate the ultra fine solids over 2 microns, the performance of the centrifuge is very important, sometimes the client will use dewatering unit together to separate the 1 microns solids.