Drilling waste management is a future field with rich requirements. GN Solids Control is a experienced company to offer solids control equipment & waste management equipment. Recently, we have got two big project from overseas market & domestic market, both of them use our equipment for drilling waste / drilling cuttings management equipment.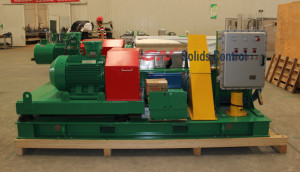 Drilling waste equipment project for domestic market
The end user is China famous drilling contractor with drilling waste management dept. We can call it company A. A firstly check different brand of vertical cuttings dryer, and compare the performance. Finally, A only use GN Solids Control vertical cuttings dryer and return back all the other brands vertical cuttings dryer.  A also compare the working performance of GN decanter centrifuge & other China brand decanter centrifuge, and also want to return back the other brands decanter centrifuge. But they already pay 100% for the centrifuge, the supplier is not willing to accept the return back of centrifuge. So, they have to use centrifuge from other supplier. A company has 5 sets centrifuge from GN Solids Control and only use It in very hard environment, where the other China brand centrifuge is not working well.
Drilling waste equipment project for overseas client:
The end user of this project is Local drilling company with 5 land drilling rigs. They have over 10 years experience in oil exploration / oil drilling / oil production/ drilling waste management / drilling sludge treatment etc. GN Solids Control offer below items for their use.
2 sets vertical cuttings dyer with high skid for drilling cuttings management
3 sets screw conveyor system which transfer the drilling cuttings from shale shaker & desander & desilter to the vertical cuttings dryer.
2 sets screw pump for transfer the clean drilling mud back to the drilling mud tanks for reuse.
4 sets decanter centrifuge for solids control service. The centrifuge sets including 2 sets fixed speed centrifuge & 2 sets variable speed centrifuge, which is a good combination for flexible use.
Related Arciels: