As a professional manufacturer of decanter centrifuge, GN solids control can produce decanter centrifuge for oil drilling fluids, refinery oil sludge, industry waste water, mining tailings and other kinds of sludge. We can produce high speed decanter centrifuge, middle speed, VFD variable speed, the centrifuge diameter size including 9 inch, 14inch, 18 inch, 22 inch, 30 inch with different length-diameter ratio.
The larger of the length-diameter ratio, the better treatment performance of the centrifuge. And the technics process of the larger length- diameter ratio is more difficult compared with the lower extruder ratio. GN solids control introduced the most advanced decanter centrifuge processing machine for the high speed and big extruder ratio centrifuge.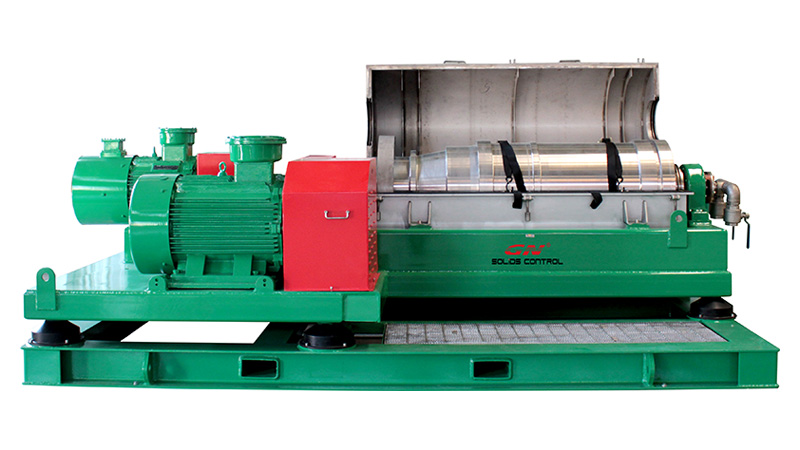 The large length-diameter ratio decanter centrifuge including:
GNLW224D, extruder ratio :4
This is also called mini baby centrifuge with 9 inch bowl diameter, which is mainly used for mining waste water treatment, the function is to recovery the water for reusing and reduce the waste disposal volume and cost.
GNLW364D-VFD, extruder ratio: 4.2
This is the best sold model for drilling waste management and solids control system with 14 inch bowl diameter, with the extruder ratio 4.2, this centrifuge is the ideal choice for slop oil treatment from the refinery.
GNLW454D-VFD, extruder ratio :4.2
The 18 inch bowl decanter centrifuge with big bowl big volume is widely used for drilling fluids treatment and waste management, together with chemical dosing system or flocculation system.
GNLW554D-VFD, extruder ratio :4.2
The 22 inch bowl centrifuge is widely used for oil sludge separation system with screw pump for feeding, and using chemical dosing system by adding chemicals, the discharged cake is more drier and the recovery fluids is with less fine solids, so they can flow to the further equipments for oil water separation.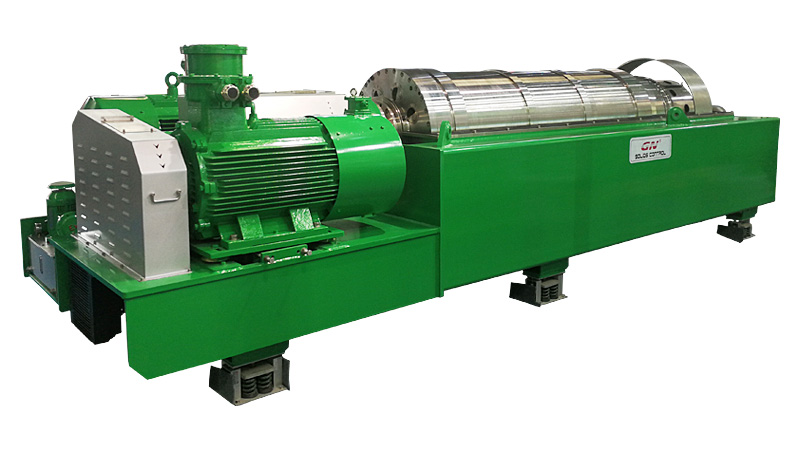 GNLW764D-VFD ,extruder ratio :4.4
This is our new developed big bowl big volume with big extruder ratio, we use it for tunneling project when required big volume mud.