GN after sales team come back from jobsite in Xinjiang for one set of drilling cuttings treatment system. The configuration is as below:
1) One set of GNCD930E vertical cuttings dryer to treat the oil remained in the cuttings below 5%. The discharged fluids will flow to the intermediate tank and the feed pump will transfer the clean fluids to the decanter centrifuge from the intermediate tank. After treated by GN VCD, the discharged solids can meet the disposal limit for most countries, it can be used for landfill. If not, the discharged solids can be treated by TDU to lower the oil below 1%. The client can use TDU directly for oil based drilling cuttings, but by using drilling waste management system prior to TDU will save power energy and diesel consumption a lot.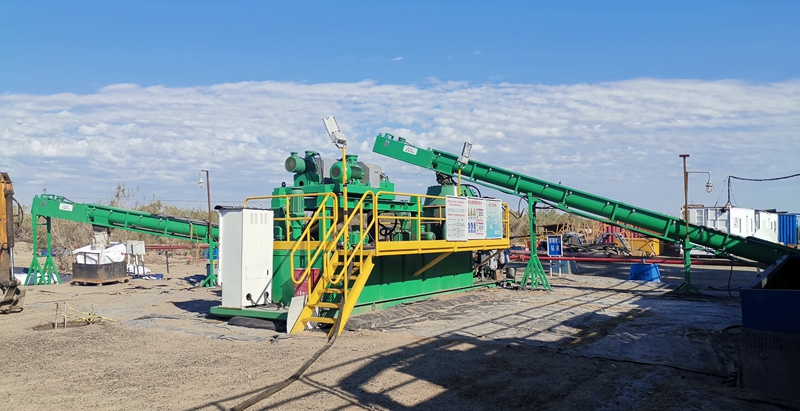 2) One set of VFD decanter centrifuge GNLW363C-VFD to separate the fine solids from the discharged fluids, the recovered fluids can be used to prepare for new drilling fluids and to be reused for drilling rig. The discharged solids will be back to the circulation or cuttings box for disposal.
3) One set of centrifuge feed pump and one set of vertical cuttings dryer flushing pump, both of them are installed on the package skid and they are positive displacement pump made by Germany Netzsch. The speed of the screw pump can be controlled in the VFD control panel to control the flow rate of the feeding capacity.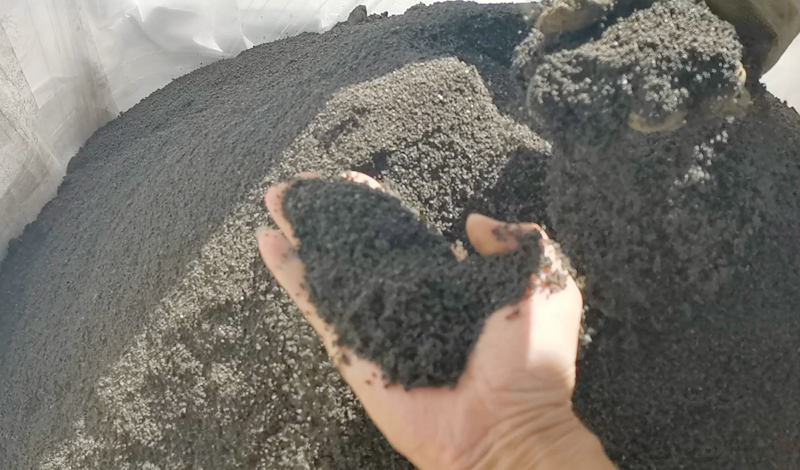 4) One set of GN standard mud tank skid, all the equipments are installed on the tank skid for convenient operation and transportation.
5) 2 sets of screw conveyor to transfer the drilling waste, one set is used to transfer the oil based drilling cuttings to vertical cuttings dryer top feeding port, one set is used to collect the discharge solids and transfer out to other area automatically.