After 3 year's production and development, GN second new factory officially put into use, the main production line is decanter centrifuge and vertical cuttings dryer, which are also our main products in the recent years. The manufacturing capacity will be increased a lot after it is usage, we can produce about 300 units of decanter centrifuge and 100 units of vertical cuttings dryer per year. This factory is close to the first new factory, only 2km far away, it is convenient for the client to visit and look around the both factories, and check all the equipments production.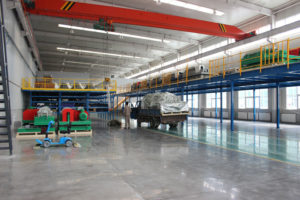 The first new factory will mainly focus on the traditional solids control equipments manufacturing, like shale shaker, mud cleaner, vacuum degasser, desander, desilter, mud agitator, mud tank package, etc.
Except for the second new factory, GN solids control also establish branch companies worldwide, including US branch in Houston, TX and Russia branch in Moscow, also we develop representative agent in Middle east, South America and Australia. We have got API , ISO, CE, CU-TRU ,etc certificates, especially GN brand decanter centrifuges have been used widely in domestic and abroad market, and get approval and long term cooperation agreement with international oilfield service companies.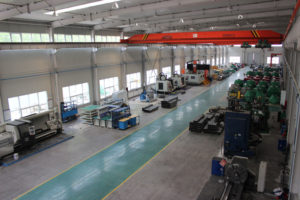 Below are some photos taken in our second new factory:
We have lot of decanter centrifuges and vertical cuttings dryer in stock for client's urgent requirement, they are the main equipments for drilling waste management system, there are more and more requirements for drilling waste management solutions from international and domestic market. We provide various solutions for different projects, as high speed decanter centrifuge, middle speed decanter centrifuge, variable speed centrifuge, and all of them will be made to comply with specific explosion proof standard.
Welcome to visit our new factory in Beijing, China, and contact with GN sales team.