GN solids control sold several units of HDD mud recycling system in India, we can provide both the economic mud cleaning unit and self-contained mud recycling system for trenchless works, like HDD, TBM, Bored piles, etc.
If you need a HDD mud recycling system in India, pls contact GN solids control, we will meet you at INDSTT or Bauma India 2016 for negotiation.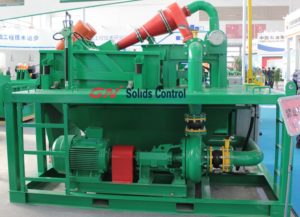 Not all the HDD machines need to work with mud recycling system, only for some big HDD machines or complicated rock formation need the mud recycling system, the purpose to use HDD mud recycling system is as below:
(1) Lubrication of the drill bits, protect it from being damaged
(2) Cooling the rig, reduce temperature
(3) Reinforce the rock formation, to prevent it from collapsing.
(4) Reduce the drilling fluids volume, reduce the drilling cost
(5) Environmental friendly, reduce the drilling waste so that reduce the cost for drilling waste proposal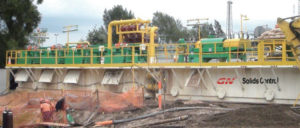 GN design and produce mud recycling system from 150gpm to 2000gpm with different treating capacity, the system could be our standard design, or it could be customized according to your requirement.
The main equipments for mud cleaning system including:
Shale shaker, single deck shale shaker or double deck shale shaker
Hydrocyclones( desander cone or desilter cone)
Mud cleaner( desander, desilter, bottom shale shaker 3 in 1)
Mud tank with different capacity
Mud agitator
Mud gun
Centrifugal pump
Venturi type Mixing hopper and mixing pump
Lighting, mud tank handrail, manhole, walkway, valves, etc accessories.
Different with oil & gas drilling solids control system, mud recycling system is not a closed loop circulation system, there is a mud pit around the drilling site, we use submersible slurry pump to feed the drilling fluids to our mud recycling system. The recycled drilling fluids can be used to prepare for new fluids or reused by the drilling rig.